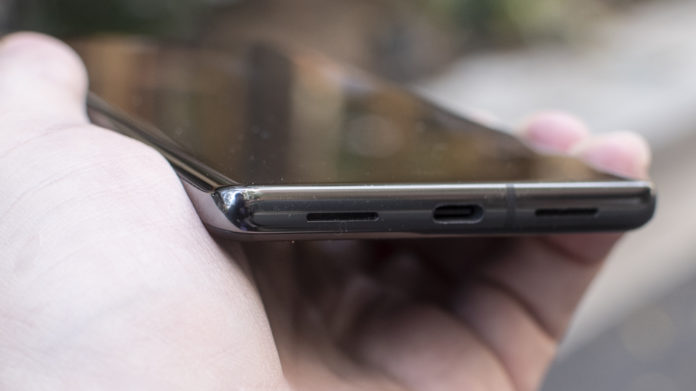 Google's Pixel Pro 8 might benefit from a new built-in thermometer, if the latest leak from the grapevine proves correct.
Android Police (opens in new tab) spotted a leaked video, purportedly of the next-gen Pixel Pro, which comes from 91mobiles (opens in new tab) and @Za_Raczke on Twitter, showing off the handset front and back – and that new sensor.
👀 Take a look at this first ever real life recording of the upcoming Pixel 8 Pro and its new thermometer sensor in my new leak, exclusively on @91mobiles!https://t.co/Sbpc9Y6rbaMay 18, 2023
See more
The video clip (which you can watch below) is about the sensor which measures your body temperature. You use it by holding the sensor close to your skin, and basically moving it across your forehead to your temple.
The smartphone's temperature sensor can be used on objects, too, not just your body.
We can see that the design of the Google Pixel Pro 8 is very much in the same vein as the Pixel Pro 7. There are slight differences, like the rear camera configuration, which has all the cameras grouped together in the pill housing (but the raised strip across the back with the cameras in it remains the same).
We can expect more leaks on the Pixel Pro 8 in the near future as @Za_Raczke tells us that "this is only the beginning".
---
Analysis: Tepid take
This is a bit of an odd one. The leak tells us Google is pretty much treading the same path as the Pixel Pro 7 with the Pro 8, and the major addition into the mix here is one that's, well, of dubious value – or at least a niche thing.
Okay, so there are times when it's useful to take your temperature, like when you're ill, just to make sure you aren't really burning up. But you can just use a thermometer for those (likely) pretty rare occasions – although admittedly, scanning your skin is a less intrusive way of going about measuring your temperature than a traditional (stick under your tongue) thermometer.
It's quick and convenient, certainly – providing you don't get misreads and have to do it repeatedly. Accuracy will, of course, be key to how this new feature goes down, and past implementations of temperature sensors on phones haven't exactly been a big hit (like the Galaxy S4, way, way back).
In short, this all seems a bit out of left field. Is a thermometer top of your wish-list for the next Google Pixel Pro? Is it even on your wish-list for that matter? Nope, ours neither. Ahh, well.
Source: www.techradar.com