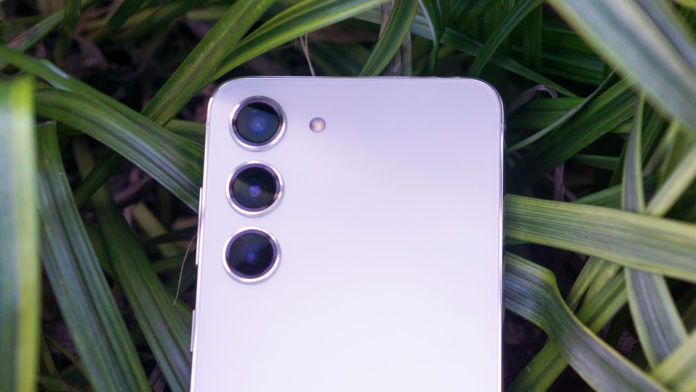 Samsung has acknowledged an issue concerning out-of-focus elements in shots captured by some Galaxy S23 and Galaxy S23 Plus devices, after ongoing complaints by affected users. The company says it will issue a fix later in the year.
Though the Samsung Galaxy S23 and Samsung Galaxy S23 Plus have been praised for their broadly excellent cameras, one flaw has presented itself over time in the case of some units. Users affected by this issue have noted that there is a strangely "banana-shaped blur" present when capturing images, particularly when shooting subjects up close. The S23 Ultra has not been affected by this issue, likely because it uses a different, 200MP primary sensor, while the S23 and S23 Plus share the same 50MP primary camera.
A Polish Samsung Community post confirmed that Samsung was aware of the issue, offering an explanation and noting that an update would be arriving in the future. Here's the machine-translated Samsung Community post:
"While testing the camera capabilities of the S23 or S23+, you may have noticed that the area around the subject looks a bit blurred when taking a close-up shot. This is because the rear wide-angle camera on the S23 and S23+ has a bright aperture, which helps when taking photos in the dark. However, this also means that more noticeable selective focus can make the background of your photos look a bit blurry."
The Samsung post suggests that affected users might simply want to try stepping back so that the camera can properly focus with the added distance or turn the phone vertically. In any case, the promised update should arrive shortly to deliver improvements in this regard, though it may be able to fix it entirely; we'll have to wait and see.
A physics problem?
Though smartphone cameras improve massively year over year, no camera is without its flaws. Some of them are immediately obvious – the large and somewhat unsightly protrusions on the rears of the best smartphones, for one. Others, such as the 'blurry banana' problem, are more subtle and only emerge after extended use. Samsung is not the only one to suffer from focus issues, some iPhone 14 Pro Max owners and Pixel 6 owners have reported similar experiences, historically.
At the same time, Samsung in particular has made great strides in its camera technology, enough to earn multiple spots on our best camera phones list. As Samsung would suggest, sometimes you can simply step back to get a better picture, although that might not be enough of a solution for everyone affected.
Source: www.techradar.com