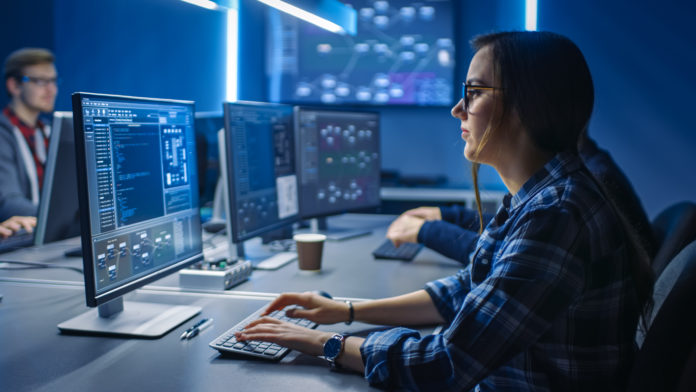 New analyst figures have claimed workstation sales saw a considerable boost in 2022, to the point that demand was outstripping supply.
Despite several reports indicating declining PC shipments in 2022, IDC (opens in new tab) figures claimed workstations saw a healthy boost compared with 2021 suggesting that it was the consumer segment that suffered the most.
In the year just gone, 7.7 million workstations were shipped compared with 7.5 million in 2021, representing a healthy but modest 2.2% growth.
Workstation rise
Dell was responsible for the most amount of sales in 2022, accounting for 41.4% of the shipments and seeing a growth in both market share and overall sales compared with the year before.
HP accounted for 33.7% of the market, down a touch from 2021 to make room for Dell's considerable growth, while Lenovo made up 24.3% of the market, also down year-over-year. 
The upward trend didn't continue throughout the year, though, with the final quarter seeing 22.2% fewer workstation shipments than Q4 2021, which IDC reckons is a sign of things to come.
Looking ahead, IDC said it expects global shipments to decline 4.2% year over year in 2023 as the market cools and the focus shifts to inventory clearing and budget discipline.
Contributing to the declines seen toward the end of 2022 and expected for 2023 was the "unsustainable" growth attained over the course of four consecutive quarters from Q3 2021, thus a slowdown even out of the context of global economic pressures was likely to occur.
However, the market intelligence firm predicts that this could be a temporary dip that sees companies refine their focus and increase spending once more, with "solid recoveries" hoped for 2024 and 2025, amid the emergence of new models and a push toward Windows 11.
"We had four consecutive quarters where shipments exceeded two million units from the third quarter of 2021 through the second quarter of 2022," said Jay Chou, research manager, IDC Worldwide Client Devices Tracker. 
"This was well above historical norms and proved unsustainable in the face of tightened budgets and ongoing inflation. After two years of strong purchases, we expect corporate IT to divert away from endpoint devices and we'll likely see 2023 volume shrink 4.2%. This is a slight change from our previous forecast which expected a milder contraction. However, beyond the short-term challenges, we believe new model launches, Windows 11 transition, and other drivers should lead to growth from 2024."
Source: www.techradar.com