If you've been holding out for the launch of the Oppo Find X6 then you won't have to wait too much longer, as Oppo has confirmed that it will be fully announcing the Find X6 series on March 21.
That confirmation was posted directly on Oppo's online store (opens in new tab) and spotted by MyFixGuide (opens in new tab), and it came alongside the revelation that we'll also see the Oppo Pad 2 at this launch event.
That said, given that this launch has only so far been announced on Chinese sites, it's likely only for China, meaning you might have to wait longer to get these devices in other parts of the world. And in the case of the Oppo Find X6 Pro, most regions may never get it if a recent leak proves accurate.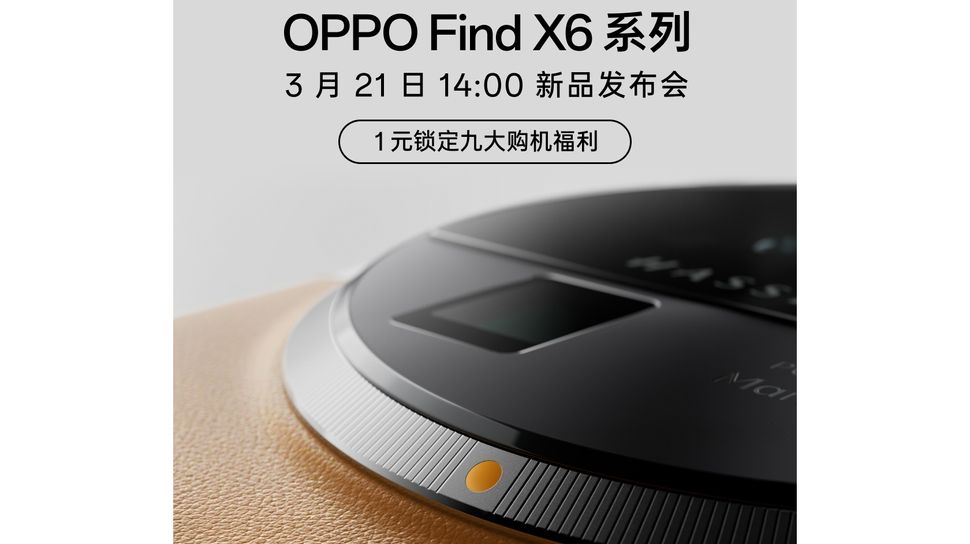 Still, we'll at least learn all the specs on March 21, with the event kicking off at 2pm Chinese time, which is 2am ET / 6am GMT / 5pm AEDT, or at 11pm on March 20 for those on Pacific Time. So it's one of the rare smartphone launches that's timed well for those in Australia but not so much for the US or the UK.
Of course, you won't need to tune in, as we'll be sure to bring you all the details shortly after the launch.
As well as sharing the announcement date, Oppo has also revealed a teaser image of the Oppo Find X6 Pro, showing off a very large circular camera housing. Only part of it is visible, but there's enough to make out a square lens, which is almost certainly a periscope camera for long-distance optical zoom.
You can also see the start of what's almost certainly the brand name Hasselblad, so expect the cameras to be tuned in collaboration with the famed camera company.
The design matches up perfectly with previously leaked images of the phone, and you can also see that alongside probably other colors it will be available in a brown leather or leather-effect finish.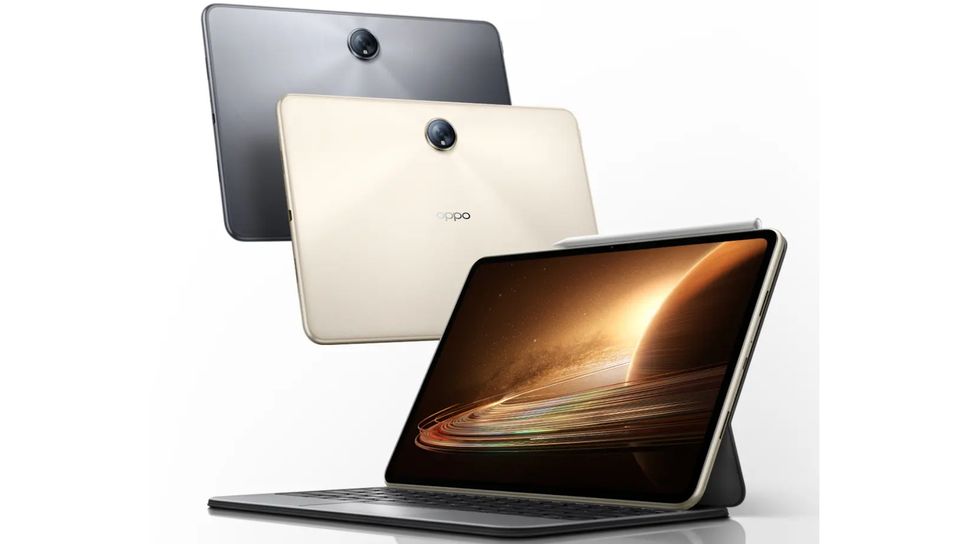 The Oppo Pad 2 is also pictured, and this gets more fully shown off, sporting a design that's a lot like the OnePlus Pad, complete with a circular camera block on the rear. The similarities in design are no surprise, since OnePlus and Oppo are under the same corporate umbrella, and often share tech and designs.
You can also see that it will be compatible with a stylus and a keyboard.
As for the specs of these gadgets, we'll learn them all officially soon, but we already have a good idea of what to expect from the Oppo Find X6 series.
What to expect from the Oppo Find X6
Thanks to leaks and rumors, we know that the Oppo Find X6 will probably have a very different design to the Find X6 Pro, with a similarly large but much more rectangular camera block.
It will reportedly have a trio of 50MP cameras, covering wide, ultrawide, and telephoto duties, and it's said to have a 4,800mAh battery with 80W charging.
The Oppo Find X6 Pro on the other hand is rumored to have a 6.7-inch 2K screen, a Snapdragon 8 Gen 2 chipset, 8GB or 12GB of RAM, 128GB, 256GB or 512GB of storage, a 5,000mAh battery with 100W charging, and a similar trio of 50MP cameras, though one of these will apparently have a large 1-inch sensor.
Though again, the Pro model may well not be widely available, which is a shame, because it sounds like it could have been a contender for our best phones list.
Source: www.techradar.com