Shazam! Fury of the Gods' director has opened up on the "really good" scene he was disappointed to leave on the cutting room floor.
Speaking exclusively to TechRadar ahead of the DC Extended Universe (DCEU) film's release, David F. Sandberg explained that a scene starring Mary Bromfield (Grace Caroline Currey) is the one he was most reluctant to remove from the final cut.
The sequence, which sees Mary delivering take-out food orders as her superpowered alter-ego, would have tied into Shazam! 2's exploration of teenagers missing out on major life experiences due to other commitments. It's a key theme we picked up on in our Shazam! Fury of the Gods review, and one that affects Mary and Freddy Freeman (Jack Dylan Grazer) more than most in the movie.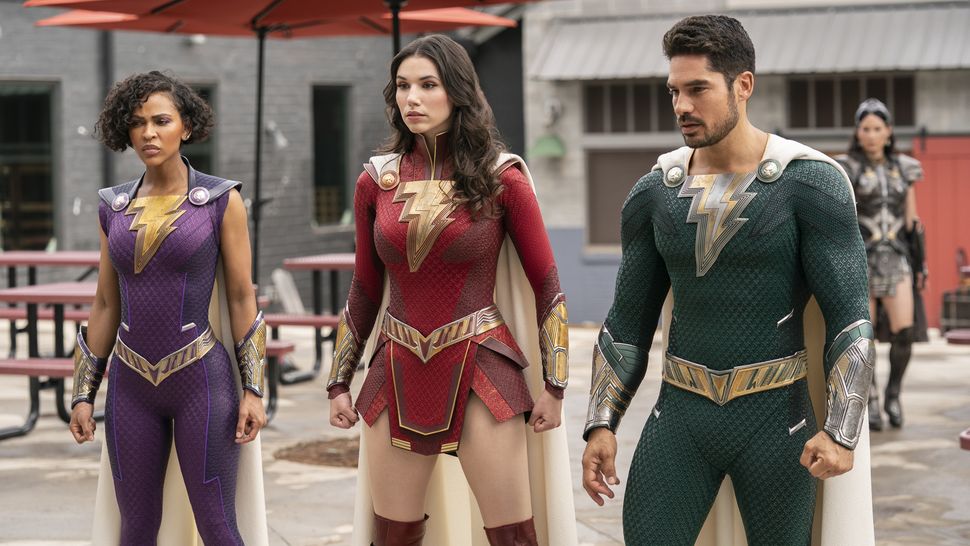 "There's going to be, like, half an hour's worth of deleted and alternate scenes on the Blu-Ray," Sandberg said. "But the main one I kind of missed [not including] was a scene with Mary. She's like a Postmates driver but she doesn't drive – she uses her super speed and flying powers to get around.
"We get to see her making her rounds and bringing food to a college where she runs into some old school friends. You see her longing to go to college and being able to hang out with people her own age, but she has to be a superhero. You know, Billy is trying to keep everyone together, despite everyone wanting to do their own thing. So that scene was really nice for her character and Grace did a really good job. But it was such an easy cut to make, and the movie was already too long, so we left it out to make the runtime better."
This Mary-centric scene isn't the only one that Sandberg left out of the follow-up to one of the best superhero movies (that being 2019's Shazam!, in our view). In the lead-up to the sequel's release, Sandberg took to Twitter to reveal a couple of other scenes that didn't make the cut. One saw Ladon the dragon eat a car (opens in new tab) that Billy Batson's superhero alias throws at it, while another, more humorous clip results in D.J. Cotrona's Pedro making a mess of those oft-mocked superhero landings.
Going through my early animatics for Shazam 2 (made with Grease Pencil in Blender) and I'd forgotten I did this spoof on superhero landings for Pedro. Kind of wish that had made it into the movie. pic.twitter.com/hiOafnhD1lFebruary 1, 2023
See more
Still, as we say in our Shazam! 2 review, the film is a fun filled superhero film without these scenes, albeit one that eventually sidelines its main themes for more generic superhero genre fare.
There are other scenes and sequences that'll delight fans throughout Fury of the Gods, including one that sees another DC superhero make a crowd-pleasing appearance. Read our exclusive chat with Sandberg about how that big cameo came to be – and why it wasn't a last-minute inclusion. Be sure to check out our in-depth interview with Sandberg about Shazam! 2's wider development, too, including how The Legend of Zelda and Akira inspired Fury of the Gods' style and tone.
For more DCEU-based content, find out how to watch the DC movies in order. Additionally, read up on what's worth knowing about The Flash and Aquaman and the Lost Kingdom, which are two of our most eagerly anticipated new movies of 2023.
Shazam! Fury of the Gods is out now in theaters worldwide. Shazam! is also available to stream on HBO Max.
Source: www.techradar.com