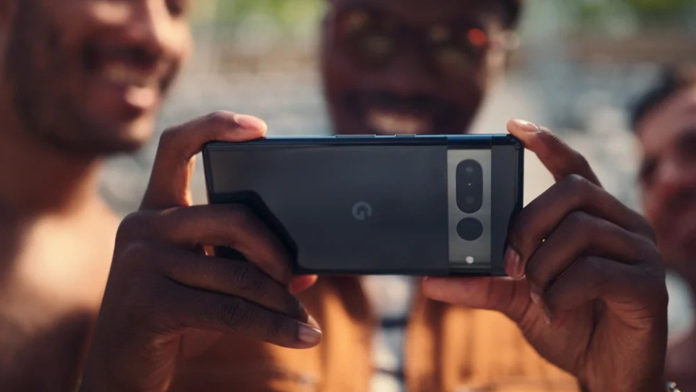 Google's upcoming Pixel 8 series may have a new feature allowing the phones to boost the visual quality of videos, similar to Photo Unblur on the Pixel 7 Pro.
It's called Video Unblur and it was first discovered by the team over at 9to5Google (opens in new tab) who dug through the APK file (Android Package Kit) of the latest version of Google Photos. They were able to forcibly enable the user interface for Video Unblur on the app. However, the team couldn't get it to work. According to the report, the tool currently doesn't have any "noticeable effect on videos" as it's probably still in development. But once it does launch, 9to5Google states the tool should work just like Photo Unblur by utilizing machine learning to spruce up videos shot on a Pixel 8 phone – probably.
The report adds that there's nothing in the APK's code directly tying Video Blur to Pixel phones. But if history repeats itself, the software could follow the same trajectory as Photo Unblur by staying exclusive to Google's phones. And speaking of app history, 9to5Google points out this update is following the same pattern as the HDR effect on Google Photos, as that feature supported images first before moving on to video.
Besides Video Unblur, the team also discovered a series of filters users can apply to videos to add a bit of creativity. Those filters will have their home in the new Overlays tab on Google Photos which will appear whenever you begin editing. Currently, there are 14 visual effects including the VHS filter, which is probably based on the old video format,  and B&W which is most likely a simple black-and-white effect.  
Still in the works
As interesting as all this may sound, don't get too attached to the idea of them. As 9to5Google notes, there's no guarantee either Video Blur or the filters will release in their current state or if at all. All we know for sure is Google is working on something with the chance the final product may look completely different.
The big question is what will the hardware powering Video Unblur look like, assuming the feature is exclusive to the Pixel 8. There have been some reports Google's upcoming flagship phone will come with a Tensor G3 chipset slated to be more powerful and efficient than Tensor G2 on the Google Pixel 7. 
The launch date of the Pixel 8 line is currently unknown. Although if history repeats itself (and it probably will), we expect the release to be sometime around October 2023.
Source: www.techradar.com