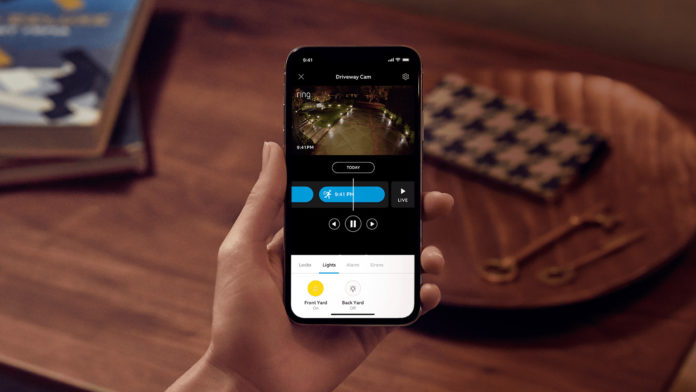 Starting March 29, smart home brand Ring will begin requiring users to purchase a Ring Protect Plan for its devices as it's placing several currently free features behind a paywall.
On that day, owners of either a Ring doorbell or camera (opens in new tab) will lose access to Home and Away Modes on the official app and Amazon Alexa without a subscription. 
Home Mode (opens in new tab), for those who don't know, deactivates in-house sensors so people can move freely inside while keeping the ones outside a residence activated. Away Mode fully secures a house by arming all sensors and having the cameras constantly record; great for people who want to keep an eye on things while away. So as you can see, Ring is going to be charging people to use two of the more basic features. Not everything is changing, however. Other features like Two-Way Talk plus Motion Detection are staying free.
Ring Alarm changes
Additionally, the Ring Alarm security system will also see all of its in-app features put behind a paywall on that day in the United States and Canada. This includes tools like the ability to arm or disarm sensors via the app, digital notifications, plus home security automations. However, this only pertains to future purchases.
If you already own or are planning to buy a Ring Alarm before March 29, these changes don't apply to you. This also extends to accessories for the system. And even if you don't activate Ring Alarm until after that date, you still have access to the in-app features without needing the subscription. It appears what's most important is that you purchase the setup before March 29.
Anger users
As you can imagine, a lot of people are not happy with the looming subscription plan requirement as many have flocked to social media to air out their frustration. One user on Twitter (opens in new tab) said "this kind of stunt" is making them consider switching to a different brand. On the Ring subreddit, some are saying they now regret purchasing their Ring setup (opens in new tab) and will no longer expand their at-home system because of this news. The silver lining (if you can call that) in all this is that the price of Ring Protect isn't going up – it's remaining the same.
We asked Ring why it decided to begin requiring a Protect subscription, however, we didn't really get a straightforward answer. A company spokesperson simply reiterated the company statement and pointed out Ring Alarm customers can change Alarm Modes via the physical keypad without needing the app. We pushed for more details, but at the time of this writing, the spokesperson hasn't gotten back to us. The new direction could be an attempt by the company to boost revenue. As one person on the subreddit suggests (opens in new tab), perhaps not enough people were buying the subscription.
Be sure to check out TechRadar's list of the best security cameras for 2023 (both indoor and outdoor) if you want to better protect your home. 
Source: www.techradar.com