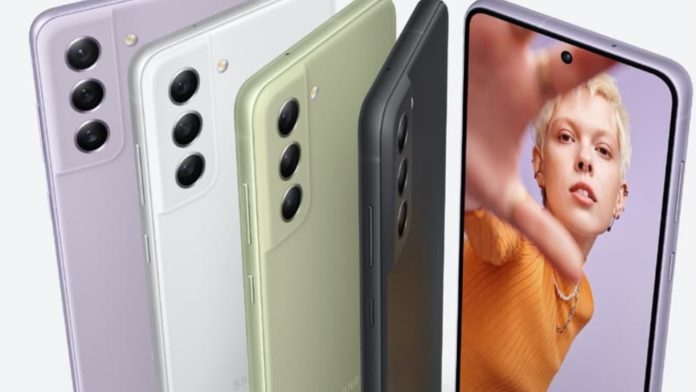 Samsung is kicking off the new month by releasing Astrophotography Mode to the Galaxy Z Fold 4 and Galaxy S21 series following a similar update to the Galaxy S22 line several months ago.
Users of those Samsung devices will now have an easier time taking high-quality pictures of the night sky without, for the most part, needing any fancy equipment or extensive experience. Astrophotography Mode comes with a Sky Guide for pointing out the exact location of constellations (opens in new tab) by "drawing [an outline] on the screen". You will also be able to choose how long those outlines stay up on screen by dragging an in-app slider from four minutes up to 10, according to SamMobile (opens in new tab).
All you need to do is install the latest update for the Expert RAW app (opens in new tab) from Samsung's Galaxy Store in order to get the feature on your Z Fold 4 (opens in new tab). For the S21 phones, you will need to download the April 2023 security patch first before you can try out Astrophotography Mode. Once everything is squared away, a new icon for the mode will appear on the far side of the in-app toolbar.
Be aware the tech isn't foolproof. You will need to have a clear night sky (although a few passing clouds won't ruin the effect) plus little to no light pollution which may be difficult to avoid if you live in a city. But if you're able to make it work, the images you can capture are pretty stunning. We do recommend getting a phone tripod. Taking long exposure shots of the stars requires you to hold the camera steady for several hours so save your arms the trouble. 
Potential expansion
It's unknown if other Galaxy phones will get Astrophotography Mode. However, it's worth mentioning a leak back in February by Twitter user GaryeonHan (opens in new tab) that did correctly predict that the Z Fold 4 and S21 Ultra would get the feature. That same leak also claimed the Galaxy S20 Ultra, N20 Ultra, and Z Fold 2 would see the same update. As it turns out, all three are listed as devices that have recently obtained support for Expert RAW on the app's Galaxy Store listing. So it's possible this isn't the last we see of Astrophotography Mode coming to older Galaxy models. We did reach out to Samsung to see if we could get any hints at a future rollout. This story will be updated at a later time. 
In the meantime, be sure to check out TechRadar's roundup of the best Galaxy S21 deals for May 2023 if you're looking for a deal on this now more feature-rich phone.  
Source: www.techradar.com