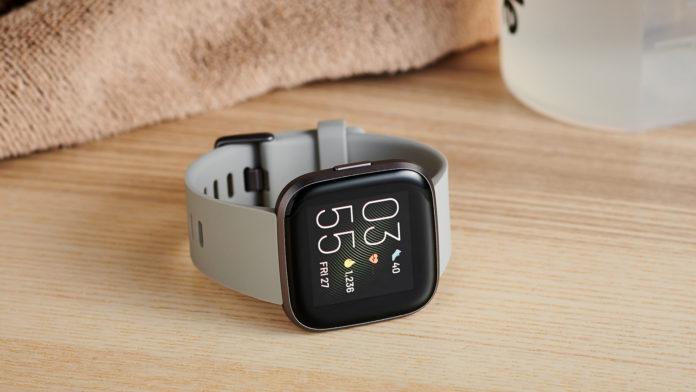 Several of Fitbit's community-driven features will be going offline on Android and iOS, starting on March 27, to make way for a new app powered by Google.
News of the upcoming change was dropped rather unceremoniously via mass email to its users. On that date, "Open Groups will no longer be available." However, users will still be able to create closed groups with their friends or other users in the Fitbit community forums (opens in new tab). "All Challenges and Adventures, including trophies" are getting the axe as well. Around that same time, Fitbit Studio, a browser tool allowing developers to create apps and watch faces for Fitbit OS, will be entering read-only mode (opens in new tab). Then a month later on April 20, Fitbit Studio will shut down for good. The company is asking those same developers to switch over to the command-line SDK, which is available for download on Fitbit's website (opens in new tab).
Fitbit is urging people to download their user data from these features using the data export tool (opens in new tab) before March 27 or it will all be gone forever.
Unhappy users
Saying that people are disappointed in this new direction is a pretty big understatement. The official forums are being lit up (opens in new tab) by many angry users and with good reason. Some of the biggest draws for Fitbit were its community features that brought people together to push each other. Challenges (opens in new tab) allow users to compete over who could take the most steps in a day. Adventures encouraged people to see the world through virtual trails like the Valley Loop in Yosemite National Park.
It is entirely possible the features being removed will get new renditions or something better once the aforementioned Google tech is fully implemented. The announcement states users can also expect to see "faster load times" as part of the app's evolution. And in the company's defense, Nicol Addison, head of communications at Fitbit, told The Verge via email (opens in new tab) that all the sunsetting features saw "limited use". Apparently, the number of users actively engaging in the platform's Challenges is smaller "compared to other offerings". So it appears the logic is that since not many people were doing the challenges, then there's little harm in getting rid of them. No exact numbers were given, however.
Hopefully whatever Google cooks up for Fitbit makes up for what's being lost, though skepticism is warranted. The company's last two smartwatches, the Versa 4 and Sense 2, left us wanting more. They both lacked support for third-party apps and didn't always deliver the most accurate readings (although their user interfaces were pretty nice). Perhaps under this new management, Fitbit can rise to the top.
Be sure to check out TechRadar's list of the best fitness trackers for the year if you're looking for a high-tech way to track your exercise and calories.  
Source: www.techradar.com