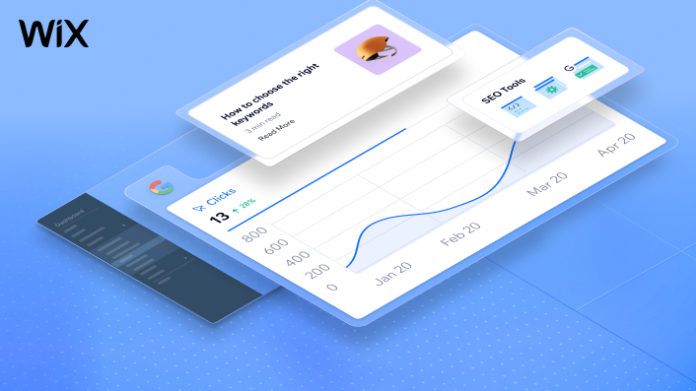 Wix phas introduced a new dashboard offering in a bid to unify all its SEO tools (opens in new tab) for users around the world. 
Available now, the new SEO Dashboard includes educational materials, as well as the incorporation of Google Search Console to the dashboard. Users will also have access to a snapshot of their Google Search Console data, and can monitor site impressions and clicks, with the ability to compare them to previous periods.
The SEO Dashboard is available to all Wix (opens in new tab) users in English for now, with the website builder (opens in new tab) service working on rolling it out across more languages in the future.
Wix site optimized
With the aim of streamlining website workflow, the SEO Dashboard also lets users access insights on changes in terms of queries and impressions.
The ability to filter data based on impressions and clicks to understand which pages are increasing in traffic and which can be better optimized, also comes with the new tool.
"We're dedicated to providing our users and SEO professionals with the tools they need for seamless workflows in order for them to achieve their business goals, build brand awareness and drive traffic to their site," said Einat Hoobian-Seybold, SEO Product Lead at Wix. 
"The SEO Dashboard, with the extended integration with Google Search Console, aligns with our mission to help users at any skill level understand how their site is performing, and help inform them on what needs their attention. We look forward to developing more features, adding additional reports  and actionable insights to help our users in their optimization process."
Users can analyze search query data and track top-performing pages from websites, and the queries that generated impressions in Google's organic search results.
"We're excited to bring important stats and functionality about the value of Google Search directly to Wix's Dashboard," said Mariya Moeva, Senior Product Manager, Search. 
"This integration will help Wix site owners understand how people are finding them on Search and optimize how their website contributes to their business goals. We look forward to bringing even more useful insights to where business owners and content creators already are – their own site."
The dashboard will also house Wix's keyword search (opens in new tab), on site optimization and analytics reporting tools.
Source: www.techradar.com