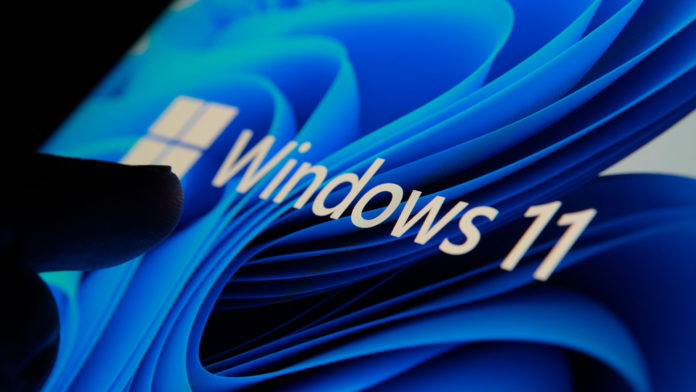 Windows 11 is getting its next big update sooner than we expected, as it has already been spotted being tested by Microsoft.
This is internal testing at the company, which happens before the update is moved to beta testing – which should now be imminent, as regular Windows leaker PhantomOfEarth makes clear on Twitter (via Neowin (opens in new tab)).
As spotted by others, 22624.1390 is now being tested internally. Moment 3 for Beta soon!This is KB5023011 and the enablement package is KB5023595, though I'm not sure which feature/ID is tied to Moment 3. Likely MTestUx14, 41655236February 20, 2023
See more
As you can see, this is referring to 'Moment 3' which is a feature update, although not one of the big annual updates (those beefy yearly upgrades for Windows arrive in the second half of the year).
Moments are designed to allow for more flexible deployment of fresh pieces of functionality as and when they are needed, outside of that huge annual update (otherwise Windows 11 would be a very quiet place indeed most of the time, upgrade-wise).
The source for this is the PCBeta forum (opens in new tab) (over in China), so take this with some caution, although there are plenty of details provided including the update identifiers: apparently Moment 3 will be patch KB5023011, with an enablement package (KB5023595) to kick it off.
---
Analysis: What goodies can we expect – and when?
The fact that it has an enablement package means the update will be preloaded onto Windows 11 PCs, with that package being the switch that sends the upgrade live. This allows the upgrade to be applied very swiftly, which is always good news of course; the less waiting and staring forlornly at spinning circles when it comes to update day, the better.
What can we expect to see in Moment 3? It's likely to introduce a bundle of features that we've heard about in recent times, and PhantomOfEarth believes that the likely bits to turn up include integration for RGB lighting settings in Windows 11. That'd be pretty cool, as it would allow for dispensing with third-party apps to control lighting (avoiding system bloat).
There's also a bunch of accessibility stuff on the horizon that may well be incorporated in the update as well. That includes expanded support for live captions in more languages – not just US English – and a bolstered voice access feature. In the latter case, the leaker tells us a big redesign is inbound for the commands list page, and there will be support for more languages here, too (plus there are rumors about a capability to sync voice settings across devices).
Snap layouts are something we've witnessed a lot of testing activity around lately, too, but that particular interface revamp will be one for later in the year.
So, bearing in mind that none of the above-mentioned features are confirmed for Moment 3 – they're just the most likely possibilities in theory – when might we see this potential new stuff?
Rumors currently have Moment 3 pegged for May, but this latest nugget from the mill gives us hope that it might just pitch up sooner. So, if it goes into beta in the next couple of weeks, we can perhaps keep our fingers crossed for an April debut (although that'll depend on how smoothly testing goes, naturally).
Source: www.techradar.com