Netflix has revealed three new characters who will appear in The Umbrella Academy season 4 – and I'm not sure what to make of them.
The streaming giant has confirmed that Nick Offerman, Megan Mullally and David Cross have signed on to appear in The Umbrella Academy's fourth and final season. According to Netflix's press release, Offerman and Mullally will play community college professors (and husband and wife) Doctors Gene and Jean Thibedeau. Cross, meanwhile, will portray a shy businessman called Sy Grossman, who longs to be reunited with his lost daughter.
So, what's the problem? First, let me say this: I have nothing against this talented trio. Offerman is a fantastic hire for one of the best Netflix shows around – his performances in The Last of Us, Parks and Rec, Devs, and many other productions are proof of that. Mullally – Offerman's fellow Parks and Rec alumnus – is equally wonderful in Bob's Burgers, and Will and Grace among others, while, Cross (Arrested Development, Kung Fu Panda) is a brilliant piece of casting, albeit someone who's had his fair share of controversy.
No, The Umbrella Academy season 4's biggest issue is one that TV fans – especially those who enjoy TV adaptations of other forms of media – know very well.
The Game of Thrones problem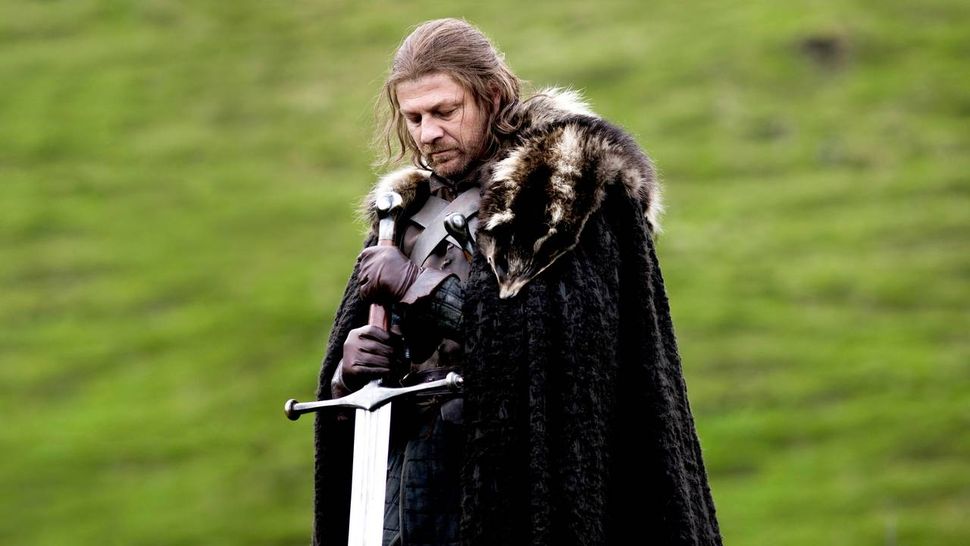 Yep, it's the Game of Thrones problem. HBO's fantasy series was one of the world's most popular show throughout the 2010s, but its final season drew plenty of criticism for some controversial character development (or, rather, underdevelopment), baffling storylines, and a finale that left viewers underwhelmed. 
The reason that its final season tarnished its overall legacy in the eyes of many? The TV adaptation got ahead of George R R Martin's book series of the same name. The legendary author still has two more novels to write, meaning the writers of one of the best HBO Max shows (if you ignore season 8) had to forge their own path for its final batch of episodes.
This is a problem that The Umbrella Academy now faces. Gerard Way and Gabriel Bá's graphic novel series of the same name only comprises three volumes, although a fourth one is on the way at some point. With three seasons under its belt, The Umbrella Academy TV show has caught up with its source material. Like Game of Thrones, then, The Umbrella Academy's showrunner Steve Blackman and wider writing team have to create everything from scratch for its final season.
The Umbrella Academy family is getting even bigger: welcome Nick Offerman, Megan Mullally and David Cross to the cast in the final season! pic.twitter.com/RtOEQHSG9bFebruary 25, 2023
See more
Admittedly, this isn't the first time that Blackman and company have put a novel spin on Way and Bá's works. The Umbrella Academy season 2 added storylines that aren't present in the graphic novels, such as the introductions of Lila Pitts and Harlan Cooper, and Vanya's romance with Sissy Cooper. Meanwhile, The Umbrella Academy season 3 introduced The Sparrow Academy, who were teased in the final panels of volume 3, and who'll feature prominently in volume 4. Without much in the way source material to draw on, though, The Sparrow Academy's TV iteration is sure to be different to its comic book counterparts.
And that's what has me worried heading into season 4. In my review of The Umbrella Academy season 3, I said it was the weakest installment of Netflix's adaptation so far. Seasons 1 and 2 largely stuck to the narratives and character arcs seen in the comics. The show's third season didn't have the luxury of adapting any elements from the books, resulting in original content being created by the writing team – most of which felt like a step-by-step retread of what we've seen before (we're looking at you, world-ending apocalypse number 3…).
Then there's the concern over the Thibedeaus. As professors – ones who are suffering from the most extreme case of deja vu, according to Netflix's press release – it seems they've encountered the Hargreeves family (i.e., The Umbrella Academy) before. If that's the case, and if (as I suspect) the Thibedeaus are physicists who specialize in theories surrounding time travel, season 4's main narrative could be based around the idea of a multiverse and/or branching timelines.
In an increasingly saturated multiversal story market – Marvel, DC, and even the multi-award-winning movie Everything Everywhere All at Once have explored this extensively – we could do without another film or TV show doing likewise.
Case for the defence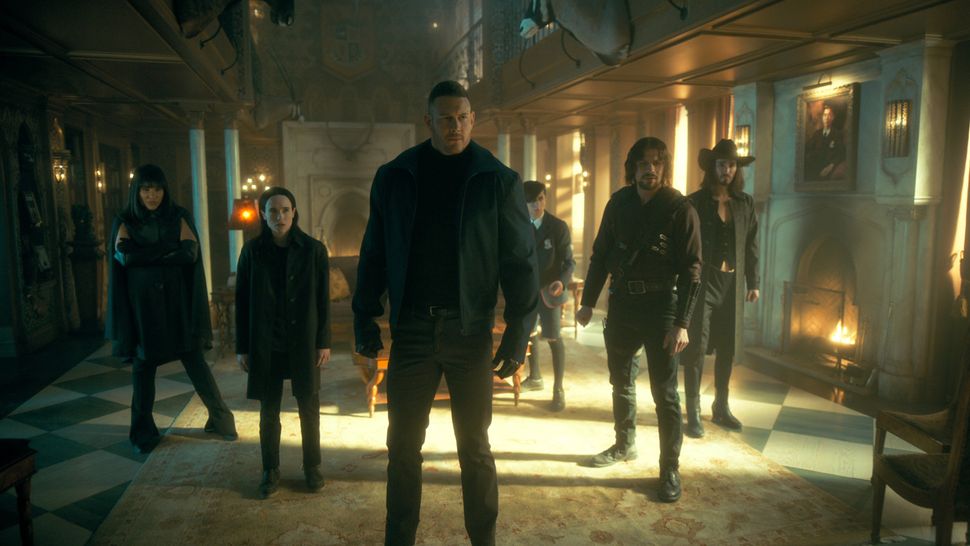 All of this isn't to say I want The Umbrella Academy's TV adaptation to fail. I'd love nothing more than for it to live up to its potential, give us a fantastic final season, and allow the Hargreeves family to walk off into the sunset after rectifying the time travel errors they've made along the way. If a trailer and official plot synopsis – once they're released – suggest that's going to be the case, I'll be more confident in Blackman and company delivering a fitting end to the TV series.
As it stands, though, I'm a bit concerned about whether The Umbrella Academy season 4 will live up to expectations. 
I love the graphic novel series, so I feel more invested in the show and its success than more casual fans. I want to see these characters get a break, and actually save the world properly for once. I want them to make peace with each other after the familial trauma they've suffered; and I want a emotionally satisfying conclusion to their overarching journey. 
Right now, though part of me feels like I'll be left disappointed. I hope I'm wrong but, based on the latest character reveals and potential retread of stale storylines, I'm worried that The Umbrella Academy season 4 could become another Game of Thrones – and that would be a huge pity.
For more Netflix coverage, read up on the best Netflix movies, best Netflix documentaries, and new Netflix movies coming in 2023.
Source: www.techradar.com