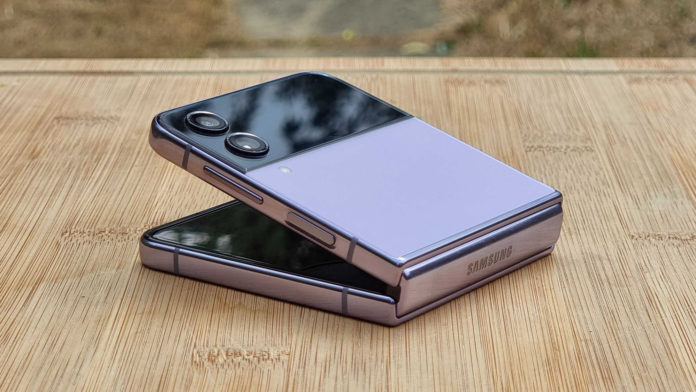 You probably think of the Samsung Galaxy Z Flip series as quite high-end, but it seems that – in the past, at least – Samsung might not have done, because all of these phones lack a feature found on Samsung's other premium phones, namely DeX. But the company might be changing its view of the line, because apparently the Samsung Galaxy Z Flip 5 will have this feature.
That's according to sources speaking to SamMobile (opens in new tab), with the site noting that the Galaxy Z Flip 5 would be the smallest phone to support Samsung DeX.
DeX, for those who don't know, lets you connect your phone to an external display such as a TV or monitor, and show a desktop-like interface on it. You can then connect peripherals like a keyboard and mouse, to fully use your phone like you would a computer.
It works both wired and wirelessly (depending on the screen you're trying to connect to), and while the Samsung Galaxy S series and even other Samsung foldables like the Samsung Galaxy Z Fold 4 support DeX, the Samsung Galaxy Z Flip 4 and its predecessors don't.
An obvious feature that's oddly absent
That's odd, because it's a useful feature and one that these phones should easily be powerful enough to run. And while they're not Samsung's top foldable models, at a starting price of $999.99 / £999 / AU$1,499 for the Galaxy Z Flip 4, you wouldn't expect Samsung to skimp on features.
So, it's nice to hear that the Samsung Galaxy Z Flip 5 might support DeX, though as ever with leaks, we'd take this with a pinch of salt.
There's a chance, though, that this could also mean DeX will come to earlier Z Flip models as a software update. SamMobile's sources weren't able to confirm that, but it could believably happen, given that those phones should be able to run it and that Samsung often brings new software features to older handsets.
We'll probably find out in late July or August, as that's when the Samsung Galaxy Z Flip 5 is expected to be unveiled, alongside the larger Samsung Galaxy Z Fold 5.
Source: www.techradar.com