Nothing CEO Carl Pei drew quite the crowd at Mobile World Congress 2023 when taking to the stage to announce that his company's next phone, the Nothing Phone 2, will come packing a high-end Snapdragon 8 series chipset. 
In truth, that wasn't quite the revelation we were hoping for – the prospect of a sneak peek at the phone itself was the real draw at the show – and new information suggests Pei's announcement might be even less significant than first thought. 
As first spotted by 91Mobiles (opens in new tab), Qualcomm executive Alex Katouzian may have mistakenly revealed in a now-edited LinkedIn post (opens in new tab) that the Nothing Phone 2 will use the first-generation Snapdragon 8 chipset, rather than the top-of-the-line Snapdragon 8 Gen 2.
Specifically, the new phone will use the Snapdragon 8 Plus Gen 1 chipset, which appeared in late 2022 on phones like the Samsung Galaxy Z Fold 4 and the OnePlus 10T, both admittedly excellent performers. 
However, this also means that the Nothing Phone 2 won't boast a processor to match the very best Android phones of 2023, like the Samsung Galaxy S23 Ultra and OnePlus 11 (read our Samsung Galaxy S23 Ultra review and OnePlus 11 review for the low-down on those two handsets).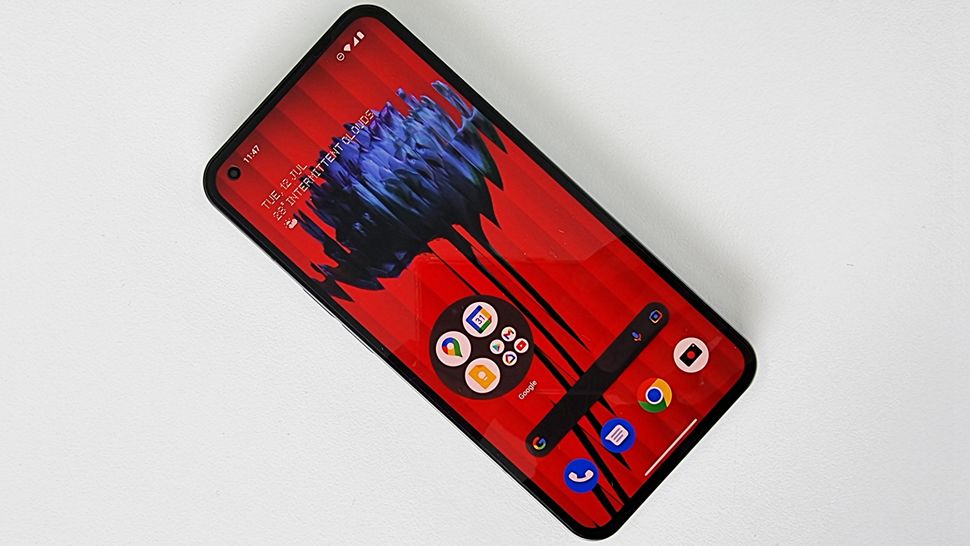 That said, from a performance point of view, the Snapdragon 8 Plus Gen 1 chipset will still mark a noticeable improvement over the Snapdragon 778G Plus found inside the Nothing Phone 1, and some of the best smartphones continue to put Qualcomm's 2022 hardware to excellent use. 
In practice, the Nothing Phone 2 should feel just as powerful as the best Samsung phones of 2022, with vastly superior performance and imaging capabilities compared to its predecessor. 
What's more, the Nothing Phone 2's adoption of Snapdragon 8 Plus Gen 1 instead of Gen 2 will work to its advantage in terms of price. By allowing Nothing to keep component costs down, the company may be able to offer its first bona fide premium phone at a price that undercuts its top-of-the-line rivals. 
Sure, the Nothing Phone 2 isn't going to be cheap – its price tag will almost certainly eclipse its predecessor's £399 / €469 / AU$749 equivalent – but it'll be exciting to see what Carl Pei and company can deliver with a little more power under the hood (even if that power won't hold a candle to 2023's latest and greatest). 
Source: www.techradar.com