WARNING: This article contains spoilers for The Last of Us
HBO's The Last of Us has earned rave reviews for its impressive loyalty to developer Naughty Dog's era-defining PlayStation title, but the series' third episode marked the first major deviation from Joel and Ellie's in-game story. 
'Long Long Time' puts the spotlight on Bill (Nick Offerman) and Frank (Murray Bartlett), two lonely survivors who come together in the aftermath of the global Cordyceps outbreak. Both characters feature briefly in the original The Last of Us game, but HBO's small screen adaptation dedicates an entire hour to delving deeper into their decades-long relationship.
In an interview with TechRadar ahead of the series' release, co-showrunners Neil Druckmann and Craig Mazin explained the thinking behind their decision to go off-piste with The Last of Us episode 3 – which the pair have previously admitted (opens in new tab) will inevitably leave some fans "upset". 
"It came out of an interest I had in portraying Bill slightly differently, because the Bill section of the game was very much built around gameplay," Mazin tells us. "What fascinated me about Bill was that he was safe, that he had created this interesting little safe harbor in the world. Then my next question was, well, what happens to you if you're safe in this world? What next? Do you just stay there alone? What do you need? Why do you keep going? And I knew about the Frank storyline in the game, which, to me, sort of echoed the worst possible outcome for Joel.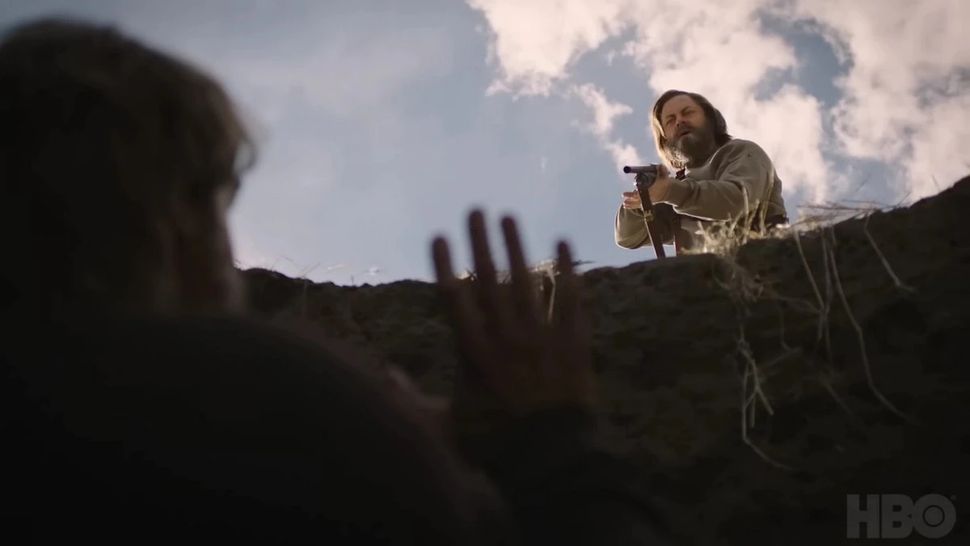 "But I thought there was an opportunity [with episode 3] to go in a different direction and explore the passage of time between the outbreak and where we are now, and also create a relationship that worked," Mazin continues. "A relationship that, in its duality, helped define some themes that we'll see over and over again [in the show] – two very different kinds of love. Somebody that loves outwards, and nurtures and protects and creates. And somebody that loves by protection through violence and preservation.
"So I remember saying to Nick [Offerman] and Murray [Bartlett] that this relationship is the basis of everything. Everything is reflected in this [relationship]. And even though there is a bit of a blubbering that occurs, in their own way, they win. They get the happy ending."
When adapting The Last of Us for the screen, Druckmann – who penned the game's original story – likewise felt it was important to leave certain gameplay-heavy moments on the cutting room floor. 
"I think the change [in episode 3] became very indicative of what we prioritized in this show," he says. "In my mind, a lesser adaptation would have looked at the Bill sequence and said, 'Oh, there's this epic, iconic moment where Joel steps into a snare trap and is upside down and Ellie has to get him out of the ditch. And then Bill shows up and Bill saves you and that's how you bond with him through this long action sequence.' You're relying on each other and then, through in-game dialogue and a bunch of different things, we reveal a hint at this backstory and this relationship.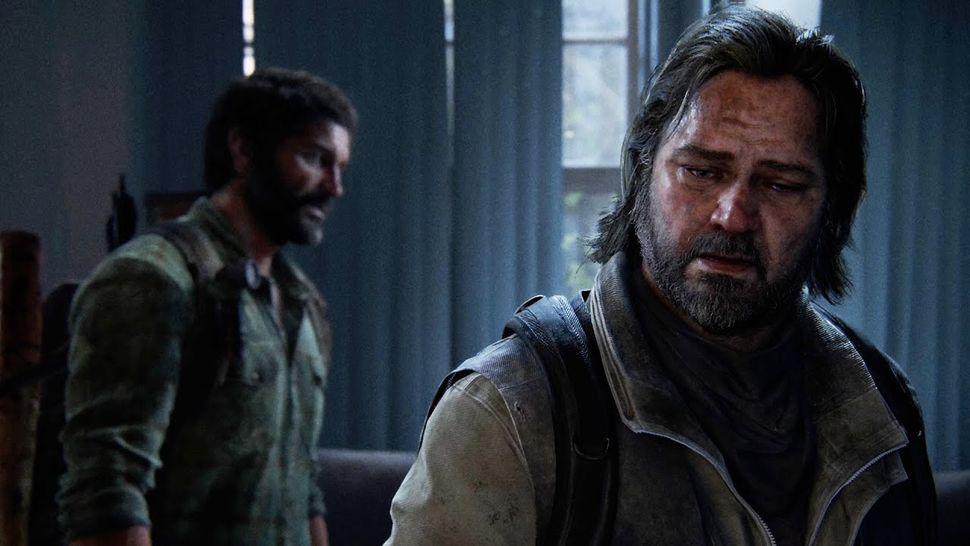 "But some of the brilliance of Craig is to say: that's not as important. That's what would have been an important thing in the past, when you're adapting video games and looking at superficial aspects and thinking, 'Oh, players want to see that gameplay moment.' That's not what they want. They want the core of the heart of this experience. So when Craig said, 'Let's focus on Bill and Frank instead of the set-piece, and do stuff that we couldn't do in the game, like jump around in time, and really show how people have survived over this 20-year gap' – that's a great counter-example of everything else we see [on Joel and Ellie's journey]. That story is so beautiful and so moving.
"And ultimately," Druckmann concludes, "when Joel and Ellie come back to that story – yes, it's different from what's in the game, but it helps elevate [the experience] in a way that I think is really strong for this medium. We couldn't have told this story in the game. And likewise, I think the show would have been less if we tried to tell the story [of Bill and Frank] in the game over here."
The Last of Us is now streaming on HBO Max in the US and Sky Atlantic and NOW in the UK. 
Source: www.techradar.com