Apple opted to remove the physical SIM card tray from all iPhone 14 models sold in the US last September, with the phones instead using an eSIM (embedded SIM), which is essentially a digital – and therefore more secure – version of a SIM card. 
Now it looks Apple is preparing to move to eSIM in countries outside the US for the iPhone 15, with French website MacGeneration (opens in new tab) reporting that eSIMs could be coming to the next generation of Apple's best iPhones in France. 
This is big news for all prospective iPhone 15 buyers outside of the US. As MacRumors (opens in new tab) notes, Apple typically sells the same iPhone models across most of Europe, meaning SIM card-less iPhone 15s could also be coming to the UK, Ireland, Germany, Italy, Spain, Portugal and many other countries.
Given the scale of integration with mobile carriers needed to support the implementation of eSIMs in countries that don't already use them widely, it's unlikely that Apple will be able to flick a switch and ditch the SIM card tray for every iPhone 15 model sold in Europe come September. 
However, major Apple markets like the UK seem ready to join France in its adoption of eSIMs with the upcoming iPhone 15 line, so we're expecting to hear rumblings about additional European nations in the coming months. 
---
A SIM-pler solution?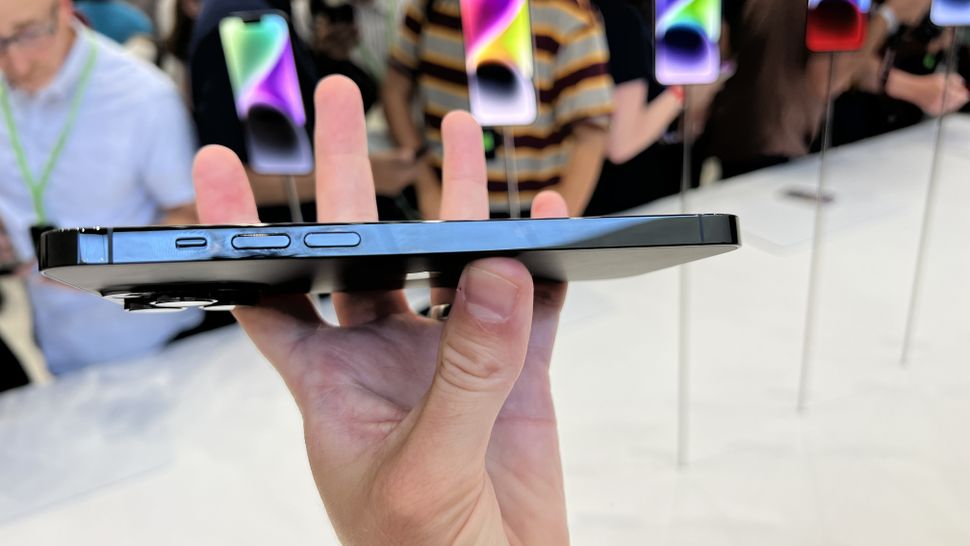 So, how do eSIMs work, exactly? Essentially, eSIM is a software solution that lets you connect your phone to a network without a physical SIM card to act as a key. If you want to use an eSIM, your carrier supplies you with a QR code to scan with a phone, connected to Wi-Fi, and it downloads the eSIM. 
Suffice to say, the eSIM has its benefits. Not only does the absence of a physical SIM card tray make for a more aesthetically pleasing handset, it also breaks one more hold that the wireless network carriers held over Apple. 
As our US Mobiles Editor, Philip Berne, noted in his article announcing Apple's move to offer eSIM-only iPhone 14s in the US last year: "Previously, Apple could sell its phones however it liked, but it needed a little piece of plastic from the wireless carriers to make it work. When you bought a new phone at the Apple store, the representative needed to open the box and then the brand-new phone, install the card, and make sure it all worked properly.
"The SIM card was always a terribly inelegant solution, and decidedly un-Apple. With an eSIM card instead, Apple doesn't need to open any boxes. Apple doesn't need to install a card, or rely on the wireless carrier. The SIM card is now a QR code printed on a card, or possibly even an app on the App Store."
That's not to say the network solution is perfect, mind. As another TechRadar Phones team member, Michael Allison, explained in a recent article: "eSIMs may be the future, but they're a mess right now […] Their presence in many phones spans years, yet they haven't really been taken seriously until [now]. As a result, the current state of the technology has proven rather inconvenient compared to regular old physical SIM cards.
"In the UK, not every carrier or plan offers eSIM support. MVNOs like Voxi and Smarty don't support them, despite their parent companies doing so. Perhaps, it's one of those situations where the road towards a future briefly touches upon familiar surroundings."
In other words, eSIMs are the future – but it's going to take some time for the whole world to embrace the new mobile standard. 
Source: www.techradar.com