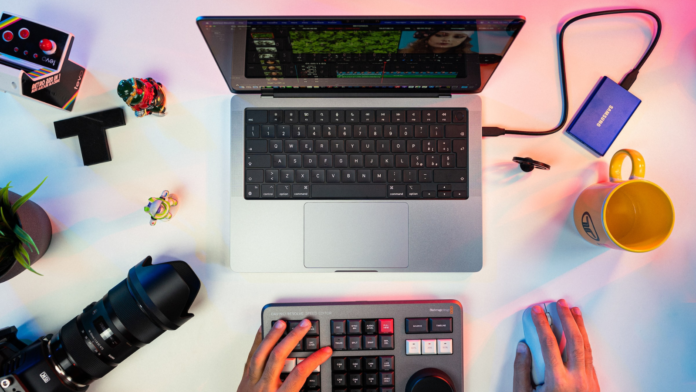 Individual content creators can now access professional creative tools as Sony unlocks its Creator Cloud platform for all. 
Formerly the preserve of the media and entertainment industry, the collection of cloud-based apps, which includes a photo editor and online video editing software, is now available to small teams and individual creators "interested in leveraging the efficiencies and opportunities offered by the cloud," according to the Japanese firm. 
While the initial offering is small, the company hopes to add tools and features based on user feedback.
What is Sony Creator Cloud? 
The Creator Cloud suite for enterprise users launched in September 2022, offering a host of cloud applications for photographers, editors, and designers. 
With a firm belief that "the lines between hardware and software, online and offline are increasingly blurred thanks to the possibilities offered by the cloud," according to Sony, the platform allows users to invest in a single hub for web-based apps. With Adobe's recent investment in Cloud-to-Camera technology and the upcoming release of browser-based versions of apps like Photoshop, Sony evidently sat up and took notice.  
New users will find the hub populated with a raft of AI-powered apps and tools. However, most require a payment or subscription. 
Topping the bill is Master Cuts – a free video editing software tool currently in beta that launched in tandem with the next-generation platform. It's a tool best suited to preparing footage to be enhanced in a fully-fledged video editor. Alongside this is Catalyst Browse/Prepare for video playback and editing and its accompanying Adobe Premiere Pro plugin. 
Photographers appear well-served with a Lightroom alternative RAW photo processor for uploading, editing, and managing images. Remote camera control is also supported. 
As expected, Sony customers get more significant benefits. Owners of specific Sony cameras are granted 25GB of free cloud storage for their media, while a 5GB cloud storage limit applies to everyone else. 
Users can sign up for Sony Creator Cloud by clicking here (opens in new tab).  
Source: www.techradar.com