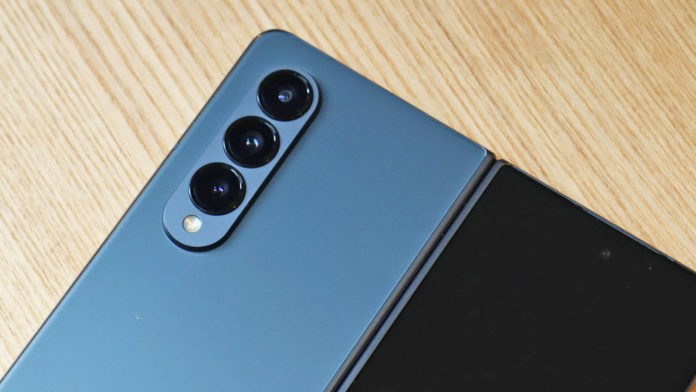 As the months pass by we're getting closer and closer to the launch of the Samsung Galaxy Z Fold 5 – but according to one well-placed leaker, the primary camera on the foldable isn't going to be any different to what we have on the current model.
This comes from Ice Universe (opens in new tab), a source usually spot on in terms of mobile predictions. According to the tipster, it is "impossible to use HP2" in the Galaxy Z Fold 5, so this particular spec isn't going to be upgraded this year.
That "HP2" is referring to Samsung's 200MP ISOCELL HP2 sensor, which it has been able to cram into the Samsung Galaxy S23 Ultra. What we don't know is why it's "impossible" on the Z Fold 5 – perhaps physical space restrictions, or some other engineering problem.
Galaxy Z Fold5 will continue to use the same camera module as Fold4. It is impossible to use HP2.March 10, 2023
See more
Cameras by the numbers
This brings us back to the main camera module on the Samsung Galaxy Z Fold 4: it boasts a triple-lens 50MP+12MP+10MP camera on the 'back' (depending on how its folded), a single-lens 4MP camera under the main screen, and a single-lens 10MP camera on the cover display on the 'front'.
According to this latest leak, those specs won't change this time around – at least not the main camera module. Previously, we had heard that Samsung might be upping the primary camera lens to 108MP this time around.
If Samsung sticks to the same schedule as last year, we should see the Galaxy Z Fold 5 make its debut alongside the Samsung Galaxy Z Flip 5 sometime in August. Maybe just don't expect a huge jump forward in terms of internal components.
---
Analysis: foldable phones are still making compromises
There's no doubt that foldable phones have made huge leaps forward in terms of quality and durability in recent years, and Samsung has been at the forefront of that – but this leak shows that the form factor still has its limitations.
The Galaxy Z Fold 4 couldn't make the Samsung Galaxy S22 Ultra in terms of its cameras, and it seems that the pattern is going to be repeated again this year. If you want the very best in terms of specs, you need a conventional phone right now.
Based on previous rumors, it seems the design is going to remain unchanged this time around too. The processor at least should get an upgrade, which will mean software performance that's a little faster than before.
We were actually quite impressed with the camera setup on the Z Fold 4, so it's perhaps not a disaster that Samsung is sticking with the same components this time around – especially if it means the price comes in lower than last year.
Source: www.techradar.com