PSVR 2 controllers, officially known as the Sense controllers, are the next generation of input devices for Sony's successor virtual reality headset. These smartly redesigned bespoke remotes are much different from the recycled PlayStation Move wands which shipped with the first edition of the tech. Continue reading to find out all about them. 
We've now gone hands-on with the PSVR 2 controllers in our full PSVR 2 review and can tell you from experience that the Sense controllers are the real deal. They're certainly a step up in terms of how they feel and perform, but much like with the DualSense Wireless controller, don't have quite the greatest battery life we've seen to date. 
It's worth stating that PSVR 2 and the Sense controllers will effectively replace everything from the original PlayStation VR as there's no backward compatibility here. If you're an existing PS5 owner and you want to experience one of the best VR headsets then you're in the right place. Here's everything we know about the controllers from price to specs and more. 
PSVR 2 controllers: cut to the chase
What is it? The next version of PlayStation VR's controllers 
When is it out? February 22, 2023
How much will it cost? $49 / £39 (around AU$70) – but a set is provided 
PSVR 2 controllers price and release date
After much speculation, Sony has finally confirmed PSVR 2's price. According to PlayStation Blog (opens in new tab), it'll cost $549.99 / €599.99 / £529.99 for a standard bundle, which comes with PS VR2 Sense controllers and stereo headphones. We now also know that an additional pair of Sense controllers will cost you $49 / £39 (around AU$70). Both the headset itself and the controllers (which are included in the overall package) will launch on February 22.  
PSVR 2 controllers design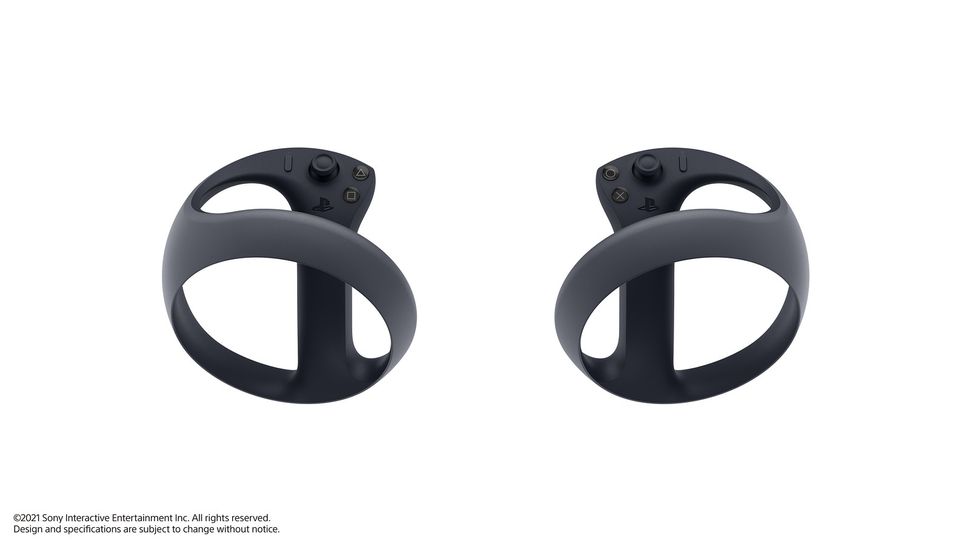 The PSVR 2 Sense controllers look considerably different to the PlayStation Move controllers. Sense controllers are black and have an orb-like shape, which Sony claims makes them feel more natural to hold, offering a "high degree of freedom". Sony also claims that this design means there's no constraints with how players move their hands, allowing developers to create "unique gameplay experiences".
Furthermore, Sony said that the controllers are built with ergonomics in mind, taking into account varying hand sizes and insights from previous PlayStation controllers. This means that the sense controllers should feel well-balanced and comfortable to hold.
From the images we've seen, each PSVR 2 controller has two buttons (the left has Triangle and Square and the right has Circle and X), an analog stick, a 'grip' button (L1 or R1, can be used to pick up in-game objects) and either an Options button (right controller) or Share button (left controller). Each controller has an adaptive trigger, finger-touch detector (more on that below) and what appears to be a charging port on the bottom. A wrist strap is also visible in some images.
PSVR 2 controllers features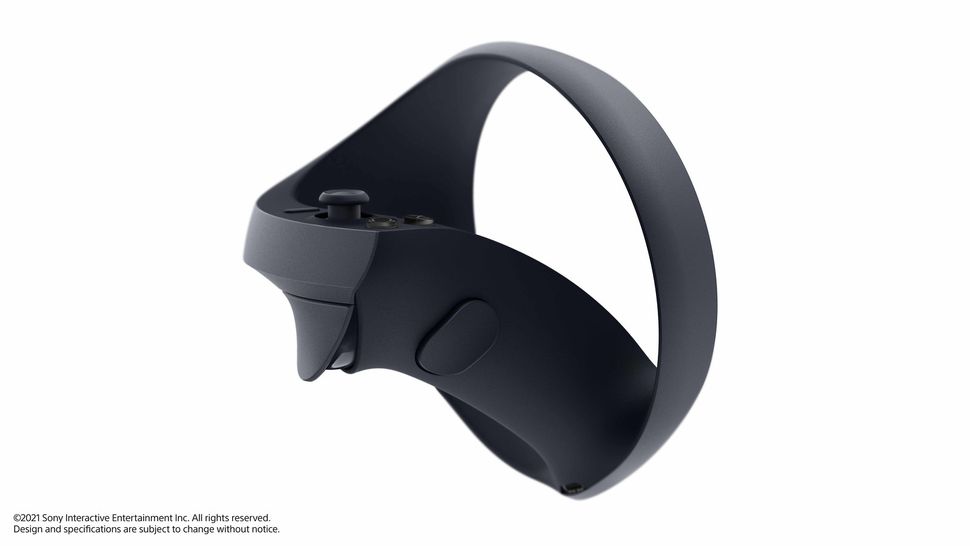 The PSVR 2 sense controllers look to improve immersion with significant new features, similar to what we've seen in the DualSense, which were absent from the PS Move controllers.  Thanks to the adaptive triggers, we can expect Sense to add palatable tension when pressed. So, for example, when drawing a bow in a game, you should feel the string's tension in the trigger, feeling more realistic. 
Another feature the PSVR 2 sense controllers take from the DualSense is haptic feedback. Haptic feedback uses touch to communicate with players, allowing you to feel sensations from a game through the controller itself. So, for example, in Astro's Playroom for PS5, when you're walking through sand, you can feel the texture difference reverberating through the DualSense controller.
The PSVR 2 controllers also have finger touch detection, allowing the controllers to detect where your fingers are without having to press a button. "This enables you to make more natural gestures with your hands during gameplay," says Hideaki Nishino (opens in new tab), head of platform planning and management at PlayStation. 
These controllers will be tracked by the new PSVR 2 headset, achieved through a tracking ring across the bottom of the controller.
PSVR 2 controller specs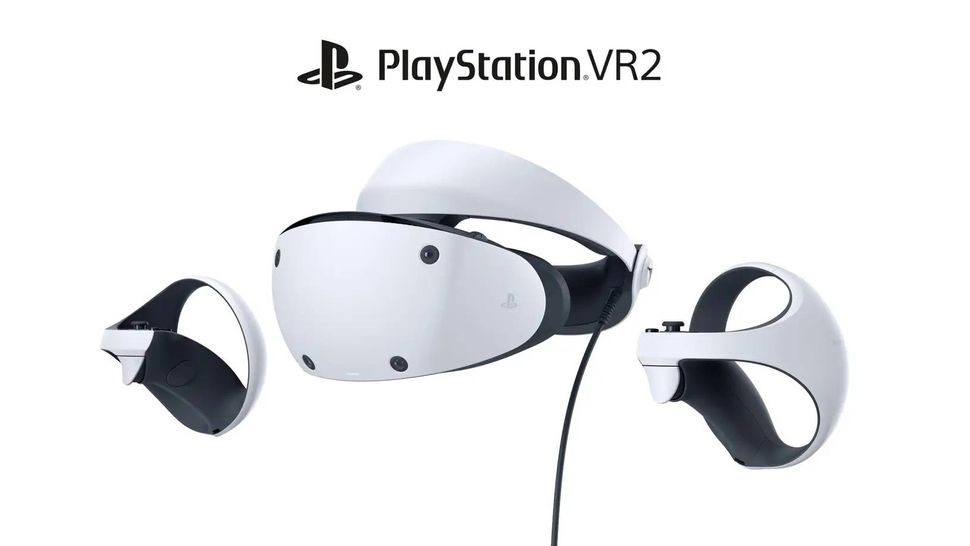 At CES 2022, Sony revealed the official specs of the PlayStation VR 2 Sense controller. We'll have to wait until we go hands on determine things like battery life, but here's what you can expect. 
Swipe to scroll horizontally
| PSVR 2 controller specs | Header Cell – Column 1 |
| --- | --- |
| Buttons [Right] | PS button, Options button, Action buttons (Circle/Cross), R1 button, R2 button, Right Stick / R3 button |
| Buttons [Left] | PS button, Create button, Action buttons, (Triangle/Square), L1 button, L2 button, Left Stick / L3 button |
| Sensing / Tracking | Motion Sensor: Six-axis motion sensing system (three-axis gyroscope + three-axis accelerometer), Capactive Sensor: Finger Touch Detection, IR LED: Position Tracking |
| Feedback | Trigger Effect (on R2 / L2 button), Haptic Feedback (by single actuator per unit) |
| Port | USB Type-C Port |
| Communication | Bluetooth Ver5.1 |
| Battery | Type: Built-in Lithium-ion Rechargeable Battery |
Source: www.techradar.com