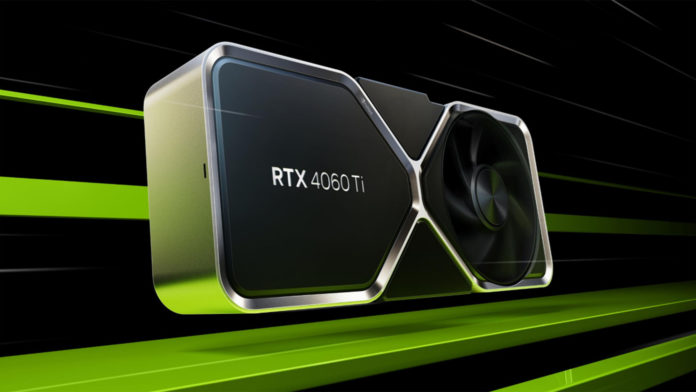 Following Nvidia's official reveal of its mid-range graphics cards, the GeForce RTX 4060 Ti and RTX 4060, is a massive event that will see hundreds of both cards given away over the next several weeks.
The exact number is 460 RTX 4060 Ti and RTX 4060 cards and not all of them will be available to gamers. According to Nvidia, there will be two separate events — one sweepstakes and the other a contest. The sweepstakes is for regular entrants while the contest is specifically for content creators and members of their community.
Entrants for the sweepstakes will be eligible to win a GeForce RTX 4060 Ti Founders Edition and 164 RTX 4060s, among other prizes. For the contest, 100 content creators will be nominated to win RTX 4060 Ti Founders Edition, and each of those creators can then award two GeForce RTX 4060 cards as giveaways to their communities.
This giveaway — running from May 18th, 2023 6AM PT to September 20th, 2023 5PM PT — is part of a larger campaign called 'Summer of RTX' and will include a much larger prize pool, including a PC rig outfitted with a GeForce RTX 4090 graphics card. You can check out the full list of prizes for both events below. 
Sweepstakes prize pool for gamers:
(x2) GeForce RTX 4090 Founders Edition ($1599 MSRP)
(x2) GeForce RTX 4080 Founders Edition ($1199 MSRP)
(x1) GeForce RTX 4060 Ti Founders Edition ($399 MSRP)
(x164) GeForce RTX 4060 (Manufacturer varies) ($299 MSRP)
(x3) Custom GPU Backplate (Style Varies) with an RTX 4090 Founders Edition GPU ($1,789 MSRP)
(x2) G-SYNC Displays (ASUS 1440p 360 Hz G-SYNC with Reflex displays) ($1,049 MSRP)
(x1) GeForce RTX Garage 4090 Build  ($7,500 MSRP)
The Contest prize pool is the 100 GeForce RTX 4060 Ti Founders Editions for content creators, plus the 200 GeForce RTX 4060 graphic cards for community members.
The steps to enter the giveaway for gamers are below, which require using social media to gain one entry per entrant. Content creators, meanwhile, must be nominated by those using Nvidia's social media channels.
How to enter sweepstakes:
Follow Nvidia's social channels for key prompts and instructions
Like/comment/tag/share posts across those social media channels
Use #RTXOn (or any hashtag that is prompted) across any post throughout the summer
Be on the lookout for your favorite streamers to join in on the celebration
The Terms and Conditions for the Sweepstakes (opens in new tab) and the Contest (opens in new tab) are available as well.
Source: www.techradar.com