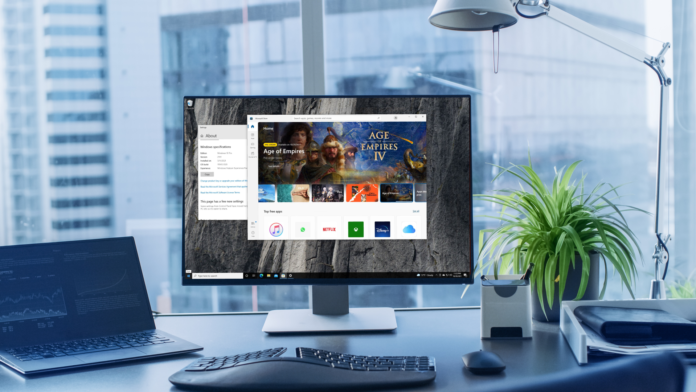 Windows 10 users who haven't upgraded to the latest version of the operating system (22H2) will soon have to do so.
That's because Microsoft is ending support for Windows 10 21H2 on June 13, and has issued a reminder to that effect (as Neowin (opens in new tab) reports).
In other words, the June 2023 security update will be the final one for those on 21H2. After that, there'll be no more updates at all, feature-wise, or security fixes.
If you want further updates, you'll need to be running Windows 10 22H2. Microsoft notes (opens in new tab): "As always, we recommend that you update your devices to the latest version of Windows 10, or upgrade eligible devices to Windows 11."
---
Analysis: Final call for Windows 10 upgrades
Naturally, Microsoft couldn't let go of an opportunity to get a quick plug in for upgrading to Windows 11. Of course, if your PC doesn't meet the system requirements for Windows 11, then you can't switch over to the latest OS. Furthermore, you might not want to anyway, due to some of the decisions Microsoft has made, particularly on the interface front with Windows 11.
At any rate, this forced upgrade for Windows 10 users will be the last one. There won't be a newer version than 22H2 to upgrade to, as Microsoft recently announced that this is the last feature update for the older operating system. There'll be no 23H2 or anything else – only monthly security updates from now on, which will continue to be provided for Windows 10 until the OS itself goes out of support (which will be in October 2025, so still a relatively long way off).
All of which is very much angling to get folks to upgrade to Windows 11, with adoption not being everything Microsoft would've hoped for at this stage. Certainly not compared to how things went with Windows 10, which had racked up far more users than Windows 11 at the same point in its lifespan.
Source: www.techradar.com