Most years the Samsung Galaxy Z Flip line doesn't have much competition, but in 2022 that all changed, as the Motorola Razr 2022 became a serious rival to the Samsung Galaxy Z Flip 4.
This wasn't Motorola's first clamshell foldable, but it was the company's first genuinely great one, and it's left us with high hopes for the Motorola Razr 2023.
We're already hearing a little about this upcoming phone too, so below you'll find all the leaks and rumors we've heard so far, and we'll add to this article once we hear more.
Under that, you'll also find a list of the things we want from the Motorola Razr 2023, to make it an even better foldable phone than the Razr 2022.
Cut to the chase
What is it? Motorola's next foldable phone
When is it out? Probably around August 2023
How much will cost? Possibly around £949.99 / AU$1,599 (roughly $1,155)
Motorola Razr 2023: release date and price
We'll probably be waiting a while for the Motorola Razr 2023, as the Razr 2022 only landed in August 2022, so August 2023 is the most likely release month for the next model.
Motorola hasn't stuck with August every year, but these phones are always at least announced towards the end of the year, so if anything, August is probably the earliest we'll see it.
There's also the question of which countries it will actually be made available in too, because while the 2022 model is available in the UK and Australia, you can't currently buy it in the US – though previous models did launch there.
There aren't any price rumors yet, but the Motorola Razr 2022 starts at £949.99 / AU$1,599 (around $1,155), so a similar price for the next model is entirely possible.
The Razr 2022 marked the best price-performance balance Motorola's foldable series had struck to date, and finally rendered them cost competitive against Samsung's equivalent Galaxy Flip. It'd be great for pricing to continue to fall, of course, but that feels like a step too far.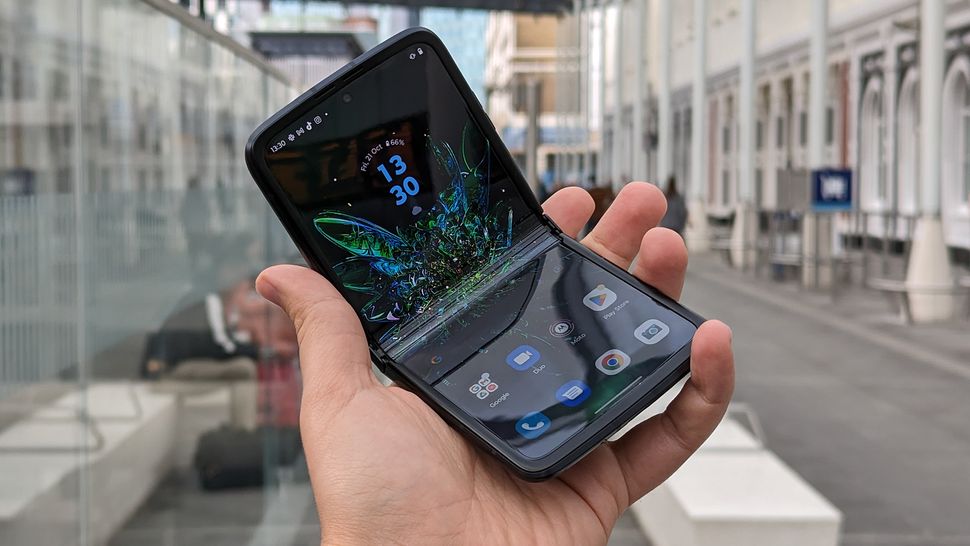 Motorola Razr 2023: news and leaks
There aren't many Motorola Razr 2023 leaks so far, but we have heard a couple of things, including one claim that comes from Evan Blass (opens in new tab) – a reputable leaker – who tweeted that there will be two new Razr models in 2023. These will apparently be codenamed Juno and Venus, but no additional details were supplied.
Of those, it's likely that Juno is a successor to the Razr 2022, because an earlier leak on 91Mobiles (opens in new tab) said the Motorola Razr 2022's successor was codenamed Juno and would have a 144Hz screen again.
So what about Venus? There's no news on that. The source above actually also mentioned another phone codenamed Felix, which is apparently the company's first rollable phone, but that's probably further out.
Venus then might be a phone more in the mold of the Samsung Galaxy Z Fold 4, but that's just speculation for now.
What we want to see
There are a number of things we'd like to see Motorola work on with the next Razr model, with the following five topping our list.
1. Better cameras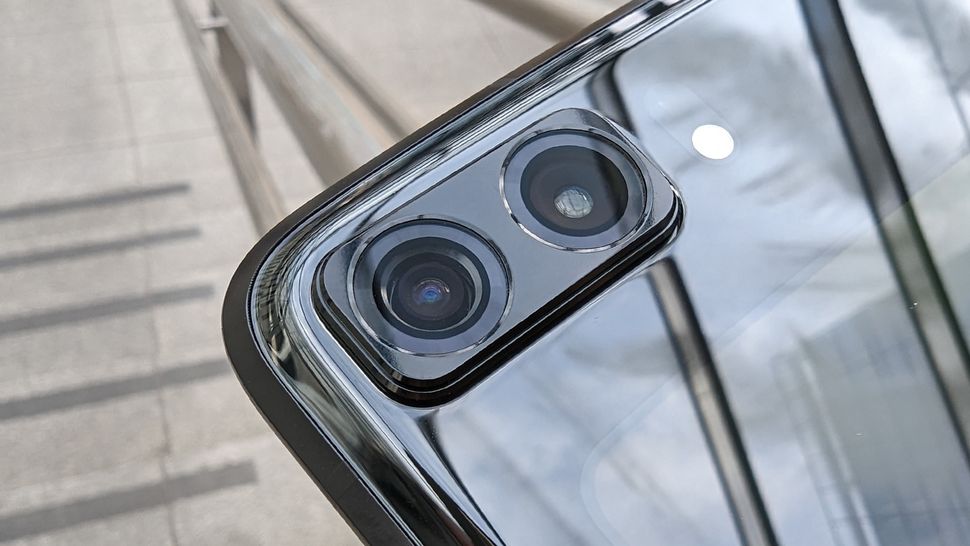 The Motorola Razr 2022 has significantly better cameras than the previous models, but there's still room for improvement on the Razr 2023.
We want to see improvements to the post-processing, a better ultra-wide camera – as the Razr 2022's disappoints – and ideally even the addition of a telephoto lens; though that last bit might be too much to hope for.
2. Long-term update support
Motorola is only promising two years of Android version updates and three years of security patches with the Razr 2022, which just isn't enough, especially for such an expensive phone, and all the more so given that Samsung and OnePlus are offering four years of Android updates and five years of security patches with select phones.
So we want to see Motorola commit to much longer software support with the Razr 2023, otherwise it could be hard to recommend.
3. Water resistance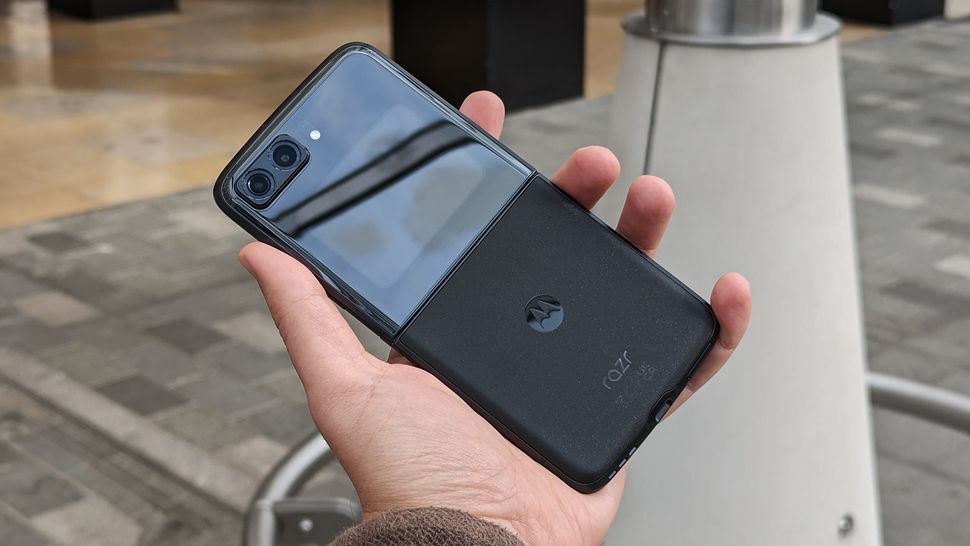 It seems like it would be hard to make a foldable phone water-resistant, but somehow Samsung has managed it with recent handsets, so we'd like to see Motorola do the same with the next Razr.
Technically, you do get some on the Razr 2022, but its IP52 rating falls far short of what Samsung offers.
Decent water resistance is a standard feature on premium phones and with good reason – since the last thing you want is a little rain turning your purchase into an expensive paperweight.
4. Wireless charging
While the Motorola Razr 2022 has reasonable battery life and charges quite quickly, it only supports wired charging, which is a shame in such a pricey handset, especially as its main rival – the Samsung Galaxy Z Flip 4 – does offer wireless charging. So we'd like the Motorola Razr 2023 to offer it too.
5. Smoother performance
There's no shortage of power in the Motorola Razr 2022, yet in our review we found that the actual performance wasn't always great, with some noticeable jumps and stutters at times.
Given the hardware and the price, that's not really acceptable, so we'd like to see the Razr 2023 optimized to offer smooth performance, as that will help it rank among the best foldable phones.
Source: www.techradar.com