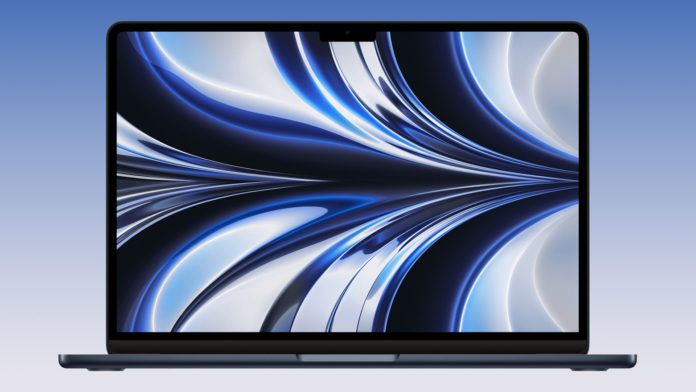 Apple's MacBook Air 15-inch is looking ever more likely to arrive soon, but it may do so without the much-rumored new M3 chipset.
This fresh leak comes from one of the better known sources for Apple gossip, Mark Gurman, who reports via Bloomberg (opens in new tab) that new Macs are being tested with macOS 14, and that one of those is a device that's "likely to be the 15-inch MacBook Air".
However, Gurman goes on to say that the mysterious new machine is equipped with a processor that's "on par" with the current M2, and that has the same loadout of cores (8 for the CPU and 10 for the GPU). We're further informed that the M3 SoC will be "coming later", although not how much later.
There's better news about the new machine's possibly display specs, with Gurman claiming that it could run with a display resolution of 3024 x 1964, as seen with the MacBook Pro 14-inch. Bear in mind, though, that with a slightly bigger panel it wouldn't look quite as sharp (but to be fair, still plenty sharp enough).
The launch date is also touched on, with the theory floated that with the MacBook Air 15-inch seemingly now being tested, the obvious timeframe for an unveiling could be WWDC, Apple's big developer conference in June.
That potential launch timing chimes with another rumor about the MacBook Air 15's launch date from a prominent Apple leaker, display analyst Ross Young. He claimed last week that panel production for the MacBook Air 15-inch is currently being ramped up ahead of an expected launch in the near future. While Young believes the new Air might be released as soon as next month, WWDC in June would arguably make more sense for the big reveal.
---
Analysis: Disappointment in some quarters – but is that fair?
There's now quite a hefty weight of rumors that the MacBook Air 15-inch is indeed inbound, and likely to land in the near future, most probably within the next couple of months. At this point, we'd be surprised if it doesn't, but you never know – even if this is Apple's plan right now, there could still be a last-minute change.
If Gurman is correct in thinking that the new MacBook Air will have an M2 chip of some kind, rather than an M3, that's likely to disappoint some folk – not least because previous rumors from Gurman and the likes of DigiTimes has suggested that the MacBook Air 2023 would come with an M3 chip. However, that speculation was pinned on the Air 15-inch pitching up later this year, rather than it arriving imminently.
Other sources have also recently claimed that Apple will stick with the M2 chip in the larger inbound MacBook Air, and that makes some sense in terms of the company's overall laptop range.
By which we mean, imagine if the MacBook Air 15-inch did turn up with an M3 inside. Wouldn't that upset those who just bought Apple's freshly launched MacBook Pro models earlier this year with M2 silicon inside them? We'd think so. Plus, it's not like an M2 chip wouldn't still be powerful enough for a MacBook Air. 
All of the above is mere speculation, of course, but the weight of evidence does suggest a new MacBook Air 15 is coming before long. We'll be watching with interest to see what happens next.
Via The Verge (opens in new tab)
Source: www.techradar.com