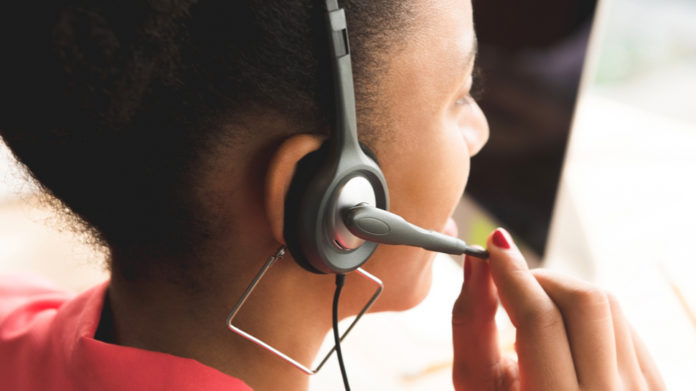 There is a beauty in simplicity, so the saying goes, and this is as true in IT as anywhere else – particularly when it comes to customer support.
With remote and hybrid working now widespread for many businesses, it is more important than ever to be able to handle support calls as quickly, efficiently and securely as possible. That can often be more easily said than done, and with the variety of products available on the market, it can be easy to get bogged down in possible choices.
So here are some ways to make seamless customer support simple in 2023.
Surveying the support landscape
A good first port of call is to take stock of your current customer support situation and how it is likely to evolve in the near future: ask yourself what is working, what is not and how that can be changed. 
One frequent stumbling block when it comes to remote IT support is finding a platform or piece of software that works equally well across all different types of devices and operating systems. 
In the past, relying on a product that only works on Windows PCs and laptops would probably have been fine – according to Statista (opens in new tab), over 90% of all desktop PCs ran Windows in 2013 – but things change rapidly. Apple's macOS has grown its market share from 8% 10 years ago to 15% in January 2023, while Linux tripled its market share in the same period from 0.8% to 2.4%. Other operating systems have also increased their market share, with ChromeOS in particular pulling level with Linux consistently since late 2019. If we bring mobile devices and their operating systems into the picture, according to GlobalStats' Statcounter (opens in new tab), Android is the world's most popular operating system, followed by Windows, then iOS, with macOS coming in fourth.
Throw into the mix all the different hardware these operating systems are running on, and we already have a very complicated picture before even considering the software that customers may need support with.
Using remote support software that works equally well on all these different environments, such as Rescue, is absolutely essential for keeping both customers and IT technicians satisfied.
Tranquil training, easy administration
Finding a system that can work across diverse environments is one thing, but if it cannot work with your team then it is not much use at all. Utilizing a solution that is easy to use, easy to deploy, and easy to onboard is the best way to ensure technicians know exactly how to use the software and provide effective support without taking them out of circulation to attend a formal training session. 
While ease of use for support technicians is important, it is also vital that the management tools are intuitive and simple to use. Rescue's tools, for example, offer real-time performance monitoring and KPI tracking. The level of granular detail available from Rescue may even surprise you, with managers able to drill down into the behavior of individual technicians such as number of sessions closed, active sessions, average wait time, and more.
It is not just those providing the support who should find the software easy to use; customers should find making contact easy and intuitive, even if they are not particularly tech-savvy. One way of ensuring this is using a solution like Rescue, which allows customers to make contact through multiple channels. This may include in-browser or in-app chat modules, or something more traditional and familiar like email, with technicians able to respond to their needs seamlessly no matter how the request arrives.
It's also important that any remote support software doesn't act in a siloed way and can be fully integrated into your business' other systems, such as workflow management, CRM and other customer support platforms. This way, technicians don't have to open up multiple applications to deal with a query, and there's visibility of previous remote support interactions for whoever is next in contact with that customer to refer to at a glance. Rescue, for example, has open API integration with Microsoft Dynamics, Salesforce Lightning and Zendesk among others. It's also suitable if your company has embraced flexible, remote and hybrid working, as support professionals can also log in from anywhere rather than having to come to a central location like a call center if that's not your strategy.
Security is essential
Whether they are run completely online or have minimal online presence beyond a web page and social media account, computers and the internet are what underpin the operations of all businesses today. They are also organisations' greatest weak point, with cybercriminals able to target almost any business they consider worth the effort. 
This means it is almost impossible to overstate the importance of cybersecurity. This is doubly so for remote support, where there is a great deal of trust involved in the customer letting someone remotely access their internal IT systems. Regular audits, top-flight encryption and multi-factor authentication are all a must for any product worth its salt and will provide reassurance to both you and your customers that all support sessions are secure. Rescue offers all this and more. For example, with permissions-based access, admins can make sure technicians only have access to tools and data they truly need to do their job. This can be done by grouping technicians together and applying rules in bulk, on a person by person basis, or a mixture of both if desired.
It's also important for customers to retain a level of control – handing over access and control of a computer remotely takes a great deal of trust. That's why, with Rescue, the end user is in ultimate control of the session; they initiate it and they can end it at any time. This reassures your customers that you always have their best interests in mind.
Online customer support should be a seamless experience for all involved, from when the contact is initiated through to its resolution. Finding an enterprise-grade solution like Rescue can enable you to offer this type of service and experience without compromising on functionality for the sake of simplicity.
Source: www.techradar.com