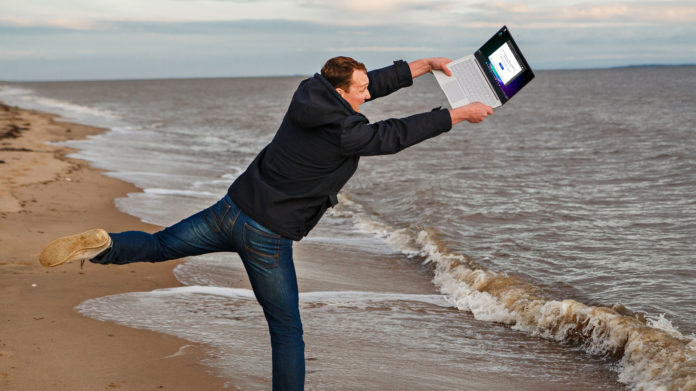 Windows 11 and Windows 10 are getting a revamped Weather app, but the bad news is that one of the main changes will not go down well – yes, it's another attack of the adverts.
The new take on the Weather app – version 4.53.5109 – provides an overhauled home page that now allows for tabs so you can easily see forecasts for multiple locations. These tabs sit along the top in browser fashion, as you'd expect.
New weather with MSuNny skies and WEB clouds pic.twitter.com/UUhEmZmTpUApril 20, 2023
See more
As Neowin (opens in new tab) reports (via German tech site Deskmodder (opens in new tab), and FireCube on Twitter), there are further details provided on the new home page too.
That includes suggestions for your day based on the predicted weather, like taking an umbrella with you if a downpour is expected later on, for example. The hourly forecast has also been moved and is now present in the left-hand sidebar for more convenient access.
So, that's all relatively good – although we're not sure how useful suggestions will be in all honesty – but now we come to the bad bit.
Microsoft, in its not-so-infinite wisdom, has decided to clutter up the Weather app with MSN News and adverts. Yes, really. Oh, and the air quality indicator has been banished in another not-so-great tweak (got to make room for those ads, after all).
---
Analysis: We've 'ad enough' frankly
The new Weather app is seemingly rolling out now, so if you haven't already got it, the updated version will be coming to you soon. However, it's very disappointing to see more advertising coming to Windows 11 (and 10), blighting one of the core apps for Microsoft's desktop OS.
There's an ad top-right of the main home page, and the MSN News feed – news from the Microsoft Network, which is not known for its high-quality content, shall we say – comes into view when you scroll down. At least the news is solely weather-related topics, so it makes sense in context to a point, but it's very much likely to be stories you don't want to hear about.
If we're looking at the Weather app, we just want the weather, Microsoft, and as accurate a forecast as possible. Not a bunch of doubtless largely irrelevant news stories and worse still an ad staring us in the face in a central part of the interface.
Sadly, it seems that this is part of an ongoing theme with Windows 11. Adverts have been creeping into the Start menu recently (albeit in the form of what Microsoft calls 'badging', veiled as helping users), and we've also been hearing about the possibility of peppering ads into the Bing AI chatbot – and now this, with the Weather app.
Can we just stop this, Microsoft? Particularly when it comes to Windows 11 and Windows 10, because these – and by extension, the core apps within them – are products people have paid money to use. They shouldn't be subject to further avenues of monetization which clutter up parts of the interface and generally annoy folks, quite simply.
Source: www.techradar.com