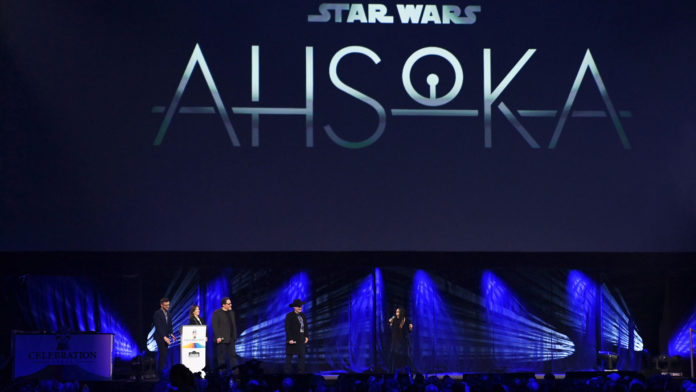 Disney Plus is about to get some fresh Star Wars content and it could not come soon enough.
Since its launch almost three years ago, Disney Plus has enjoyed a meteoric rise in subscribers (topping out at roughly 164.2M (opens in new tab)) numbers right up until this most recent quarter when the service suffered a surprising drop of almost 3 million subscribers (opens in new tab). The cause? It might be the skyrocketing subscription price which now sits at $10.99 a month / £7.99 a month / $11.99 AU or, in the US, that you must suffer through ads if you want to pay just $7.99 a month, a number that happens to be considerably more expensive than the original $4.99 a month launch price.
It could also be the content. There hasn't been much new Marvel content of late, though that could change soon with the Secret Invasion series and Guardians of the Galaxy Vol. 3 (after it finishes its theatrical run) coming to the streaming platform in the first half of this year. It might also be the somewhat lackluster Star Wars lineup. Obi-Wan wasn't a sensation and few are cheering the third season of The Mandalorian. 
The good news is that we now know about some brand new Star Wars franchise content heading to Disney Plus as soon as this August.
At Star Wars Celebration Europe (opens in new tab), which is currently underway in the UK, the Lucas Films panel delivered the first trailer for its new Ahsoka series (a The Mandolorian spin-off). Rosario Dawson returns as the titular Jedi in a live-action series that is set to launch on Disney Plus in August.
For what it's worth, the series looks like it's stuffed full of Jedi warrior action.
In fact, the Disney Plus slate could be full of Star Wars content through 2025.
Andor, a far more well-received series that traced the events leading up to Cassian Jeron Andor's involvement with stealing the Death Star plans, revealed that shooting for season two is well underway and that the new season should arrive in August 2024.
Also set for 2024 is The Acolyte which apparently features a Jedi Wookie performed by Joonas Suotamo, the same actor who has played Chewbacca in Solo, The Rise of Skywalker, and The Last Jedi. 
Star Wars Celebration also teased Jude Law's Skeleton Crew but offered no release date.
Down the line, there are now at least three more live-action movies planned – all of which will eventually end up on the streaming platform – including one starring Daisy Ridley, reprising her role as Rey. This time, though, she'll be 15 years older and training young Jedi Padawans.
While there's always a chance these release dates could change, the news is generally good for consumers trying to decide if they should stay on Disney Plus or drop the streamer in favor of another platform with a richer content offering.
Obviously, if Ahsoka, for instance, doesn't rise to Andor standards (or even the bar set with The Mandalorian's first season) and Secret Invasion is a dud, Disney Plus, which has more than doubled in price since its launch, could see more subscribers leave. Or perhaps current premium subscribers will opt for Disney Plus Basic, the $7.99 commercial-supported option that Roku just added (opens in new tab) to its streaming platform.
Whatever the case, Disney's subscriber travails are part of a larger streaming trend. A recent Park Associates study (opens in new tab) found that half of all over-the-top (OTT) service subscribers switch services multiple times in the year based on content.
In other words, having the right mix, the right number, and the best content at any given time is critical if a streamer hopes to triumph in what is obviously an entertainment true arms race. After a strong start, Disney Plus clearly slipped a bit behind while Netflix has been surging for the last six months (opens in new tab) or so. No streamer can afford to let up or pull back on content investment, even as most of them are facing tougher economic times.
Even the giant Disney has been forced to lay off thousands (opens in new tab) but it clearly does not want evidence of that belt-tightening to trickle down to production across its various franchises. If it did, Disney Plus would soon see fewer fresh movies and TV shows and subscribers would start heading for the exits.
Source: www.techradar.com