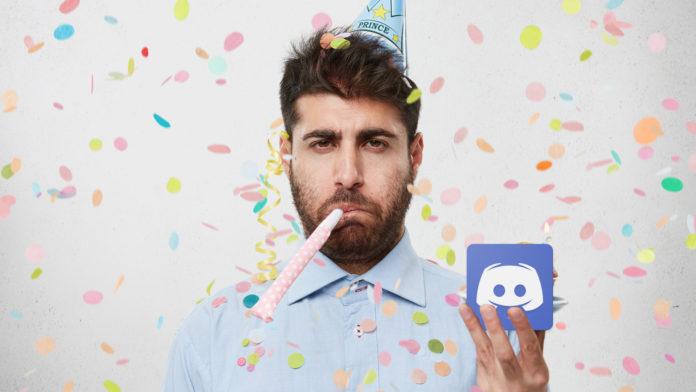 Discord, the popular text and video chat site, is fixing one of its biggest problems: it finally increased the file upload size limit. 
All users, whether Discord non-Nitro or Nitro Basic subscribers, can now send files and images up to 25MB, which is a huge bump up from the paltry 8MB that non-paying users were stuck with for years. The announcement was made through Discord's official Twitter account (opens in new tab) on April 10 and is effective immediately for all Discord users to enjoy.
hey @/everyone we're upping the file size limit from 8MB to 25MB. hazzzzzzzahhhhhhhhhh! pic.twitter.com/rBVTsJBDQHApril 10, 2023
See more
It's a smart move, considering that the quality of life change will affect Discord's 196 million and growing user base. Several years ago an 8MB file upload limit was more than adequate, but as image and file sizes have grown rapidly over time, this change was long overdue.
And if you need an even larger file size limit, Nitro Basic subscribers can double the limit to a whopping 50MB for $3 per month. The highest tier, Nitro, will net subscribers a 500MB file size limit for $10 per month, as well as other goodies like 4K video streaming and more emoji to post.
Discord needs to keep new features and updates free
Seeing Discord willing to address long-term issues like the file update limit bodes well for the near 200 million user base, as it most likely means that the service will be looking into other features to add and upgrade. And because this recent quality-of-life change is meant for non-Nitro subscribers, Discord hasn't forgotten about non-paying members, as well.
Another new feature that Discord recently dropped for a limited amount of servers is Soundboard (opens in new tab), which allows users to upload and share an audio clip to a voice channel that can then be heard by everyone else in that same voice channel. It's simple, silly, and a fun way to increase interactivity within a server community. 
And best of all, Soundboard starts off as a free service, with eight preloaded sound slots for server members available. Of course, by boosting a server and increasing its tier level, you can add more sound slots but the tool isn't initially paywalled.
Though I'm sure that Discord makes a sizable chunk of income from paid Nitro subscriptions, it's important to have plenty of free services for the vast majority of users who don't subscribe. Word of mouth among that base has always been an effective promotion tool, and relying on such a huge audience ready to test out these new features creates goodwill while amassing useful feedback and data for eventual updates.
Source: www.techradar.com