Microsoft tells us that its Bing search engine has hit new highs, now boasting 100 million daily active users.
The news came via a post on the Microsoft Bing blog (opens in new tab) site observing the difference that the ChatGPT-powered AI has made to Bing traffic in its first month of existence, pushing numbers up over 100 million for the first time ever.
The company notes that there are over a million users of the new Bing AI (in preview), and that this helped boost the figures of the search engine to realize the fresh milestone.
Microsoft then goes on to say that a third of the "millions of active users" of the Bing AI are new to Bing, which shows that the chatbot is driving folks to the search engine, although there seems to be an element of confusion here.
Is it a 'million plus' users of the AI, or 'millions'? While technically those aren't contradictory statements, we don't see why Microsoft didn't just call it 'millions' in both cases as that clearly sounds like more. Like a couple of million, or a few, even? Insert shoulder shrug here.
At any rate, Microsoft also acknowledged the obvious truth that Bing is still a long old way off the pace compared to Google: "This [100 million] is a surprisingly notable figure, and yet we are fully aware we remain a small, low, single digit share player. That said, it feels good to be at the dance!"
---
Analysis: Can this growth be sustained?
Let's face it: Bing AI isn't just a chatbot. It's a vehicle to help Bing challenge Google, and one that Microsoft hopes will be swiftly moving up through the gears to gain momentum.
This isn't just about pushing for market share with the Bing search engine either, it's also a line of attack for the Edge browser, as we've already seen with the taskbar implementation of the Bing AI in Windows 11: an icon that linked through to the Bing page, opening it up in Edge.
(Note that after the disappointment around this, and the way Microsoft made it seem like the AI was integrated into the taskbar, rather than just being a link, the Bing icon has vanished from the search box for now, though we're told it will be returning periodically).
Anyway, we can see that Microsoft's plan is working thus far, with the Bing AI preview successfully recruiting regular users to add to the ranks of Bing searchers – and a good dollop of them – but will this state of affairs last?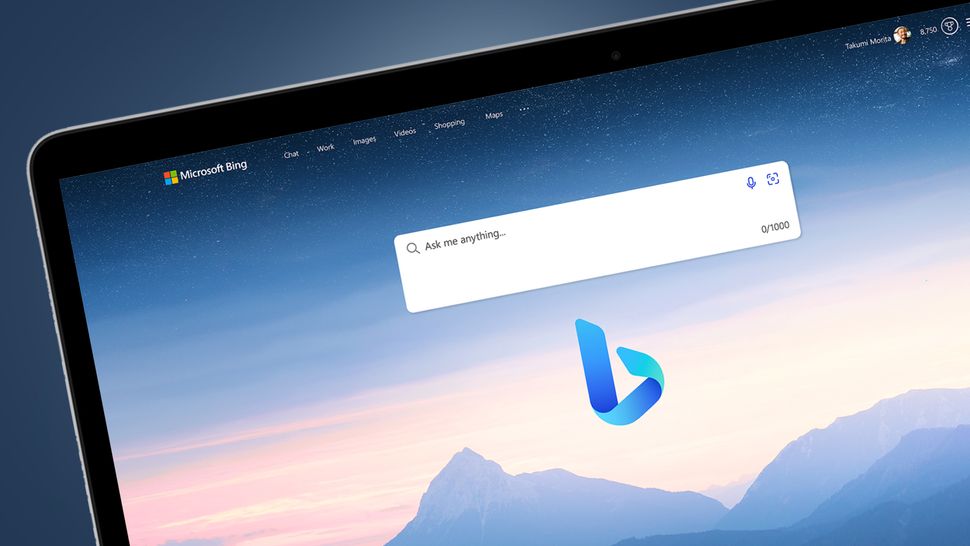 We're doubtful. You see, the Bing chatbot is all shiny, new, and still very much an object of curiosity right now. It had a serious pull to begin with, as you'd expect from new tech, and that interest has been carried through with measures like the recent introduction of a trio of personalities to experiment with, as well as various limits Microsoft had previously imposed on chats being lifted.
And doubtless there's still entertainment to be had prodding the AI, trying to engage with it using different angles – humor inevitably being one of them – and generally messing with the chatbot. That won't last, though.
Don't get us wrong, there will be serious users of the Bing bot out there, of course, but we'd imagine a sizeable chunk of the early attraction comes from the curious or mischievous.
And in that respect, initial figures are not really a yardstick of how much impact the 'new Bing' as Microsoft calls it will make. If growth is sustained, and the AI is meaningfully honed and improved over the next few months, we can come back and talk about a new wave of adoption for Bing.
Until then, we remain skeptical, and our overall feeling is that Microsoft has opened the doors too early on this one. We're not sure the AI is going to be well tuned enough to seriously impress in the way it should for some time yet, but it's easy to see why Microsoft was keen to launch. It needs all the weaponry it can muster in the battle against Google (and Chrome for that matter), and the latter company is forging ahead with its own AI tech (Bard).
Via MS Power User (opens in new tab)
Source: www.techradar.com