ChatGPT has quickly become one of the most significant tech launches since the original Apple iPhone in 2007. The chatbot is now the fastest-growing consumer app in history, hitting 100 million users in only two months – but it's also a rapidly-changing AI shapeshifter, which can make it confusing and overwhelming.
That's why we've put together this regularly-updated explainer to answer all your burning ChatGPT questions. What exactly can you use it for? What does ChatGPT stand for? And when will it move to the next-gen GPT-4 model? We've answered all of these questions and more below. And no, ChatGPT wasn't willing to comment on all of them either.
In this guide, we'll mainly be covering OpenAI's own ChatGPT model, launched in November 2022. Since then, ChatGPT has sparked an AI arms race, with Microsoft using a form of the chatbot in its new Bing search engine and Microsoft Edge browser. Google has also quickly responded by announcing a chatbot, tentatively described as an "experimental conversational AI service", called Google Bard.
These will be just the start of the ChatGPT rivals and offshoots, as OpenAI is offering an API (or application programming interface) for developers to build its skills into other programs. In fact, Snapchat has recently announced a chatbot 'called My AI' that runs on the latest version of OpenAI's tech.
For now, though, here are all of the ChatGPT basics explained – along with our thoughts on where the AI chatbot is heading in the near future.
What is ChatGPT?
ChatGPT is an AI chatbot that's built on a family of large language models (LLMs) that are collectively called GPT-3. These models can understand and generate human-like answers to text prompts, because they've been trained on huge amounts of data.
For example, ChatGPT's most recent GPT-3.5 model was trained on 570GB of text data from the internet, which OpenAI says included books, articles, websites, and even social media. Because it's been trained on hundreds of billions of words, ChatGPT can create responses that make it seem like, in its own words, "a friendly and intelligent robot".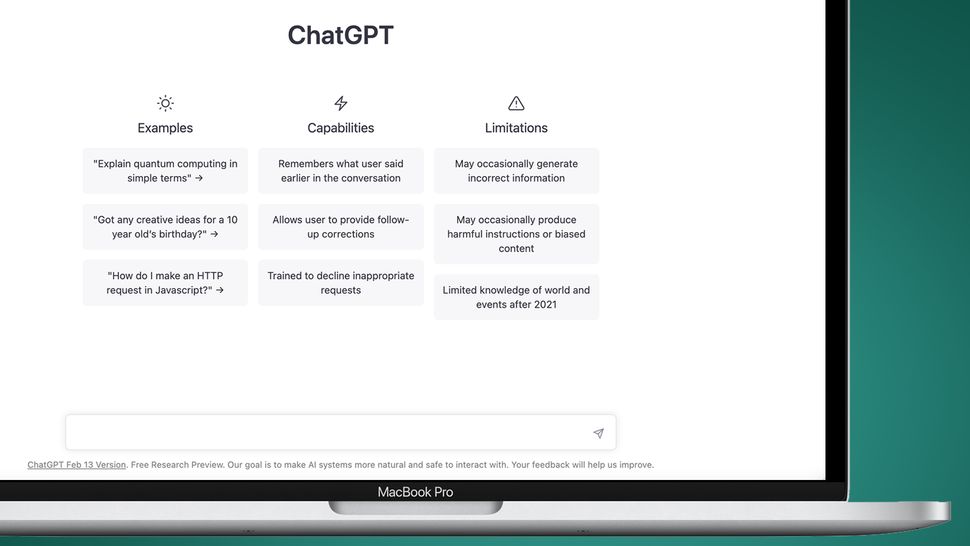 This ability to produce human-like, and frequently accurate, responses to a vast range of questions is why ChatGPT became the fastest-growing app of all time, reaching 100 million users in only two months. The fact that it can also generate essays, articles, and poetry has only added to its appeal (and controversy, in areas like education).
But early users have also revealed some of ChatGPT's limitations. OpenAI says that its responses "may be inaccurate, untruthful, and otherwise misleading at times". OpenAI CEO Sam Altman also admitted in December 2022 that the AI chatbot is "incredibly limited" and that "it's a mistake to be relying on it for anything important right now". But the world is currently having a ball exploring ChatGPT and, despite the arrival of a paid ChatGPT Plus version, you can still use it for free. (opens in new tab) 
What does ChatGPT stand for?
ChatGPT stands for "Chat Generative Pre-trained Transformer". Let's take a look at each of those words in turn. 
The 'chat' naturally refers to the chatbot front-end that OpenAI has built for its GPT language model. The second and third words show that this model was created using 'generative pre-training', which means it's been trained on huge amounts of text data to predict the next word in a given sequence.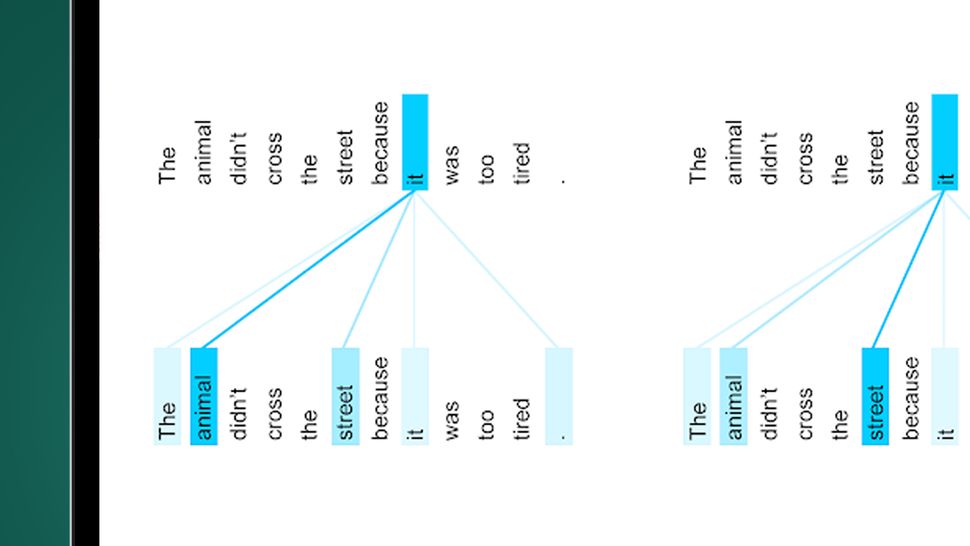 Lastly, there's the 'transformer' architecture, the type of neural network ChatGPT is based on. Interestingly, this transformer architecture was actually developed by Google researchers (opens in new tab) in 2017 and is particularly well-suited to natural language processing tasks, like answering questions or generating text. 
Google was only too keen to point out its role in developing the technology (opens in new tab) during its announcement of Google Bard. But ChatGPT was the AI chatbot that took the concept mainstream, earning it another multi-billion investment from Microsoft, which said that it was as important as the invention of the PC and the internet.
When was ChatGPT released?
ChatGPT was released as a "research preview" on November 30, 2022. A blog post (opens in new tab) casually introduced the AI chatbot to the world, with OpenAI stating that "we've trained a model called ChatGPT which interacts in a conversational way".
The interface was, as it is now, a simple text box that allowed users to answer follow-up questions. OpenAI said that the dialogue format, which you can now see in the new Bing search engine, allows ChatGPT to "admit its mistakes, challenge incorrect premises, and reject inappropriate requests".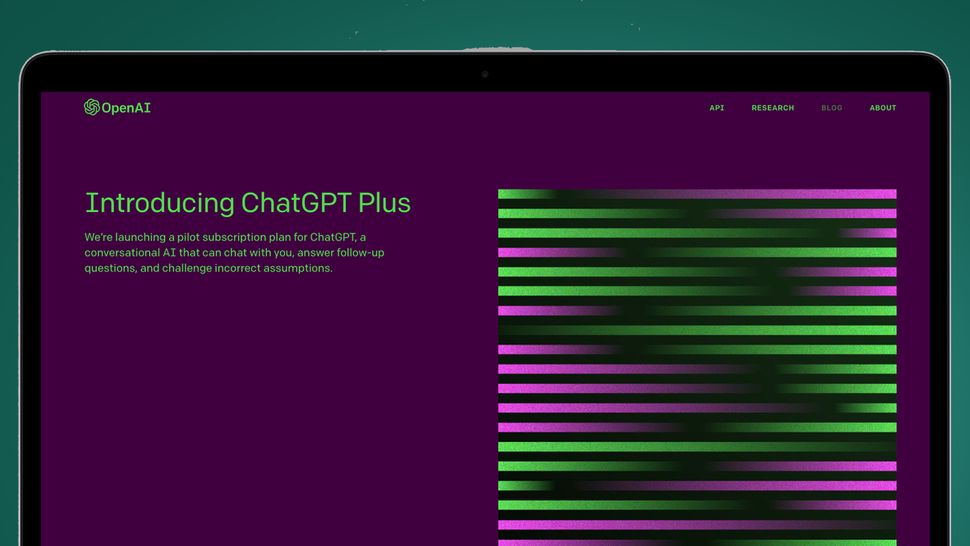 ChatGPT is based on a language model from the GPT-3.5 series, which OpenAI says finished its training in early 2022. But OpenAI did also previously release earlier GPT models in limited form – its GPT-2 language model, for example, was announced in February 2019 (opens in new tab), but the company said it wouldn't release the fully-trained model "due to our concerns about malicious applications of the technology".
OpenAI also released a larger and more capable model, called GPT-3, in June 2020. But it was the full arrival of ChatGPT in November 2022 that saw the technology burst into the mainstream.
How much does ChatGPT cost?
ChatGPT is still available to use for free, but now also has a paid tier. After growing rumors of a ChatGPT Professional tier, OpenAI said in February that it was introducing a "pilot subscription plan" called ChatGPT Plus in the US. A week later, it made the subscription tier available to the rest of the world.
ChatGPT Plus costs $20 p/month (around £17 / AU$30) and brings a few benefits over the free tier. It promises to give you full access to ChatGPT even during peak times, which is when you'll otherwise frequently see "ChatGPT is at capacity right now" messages during down times.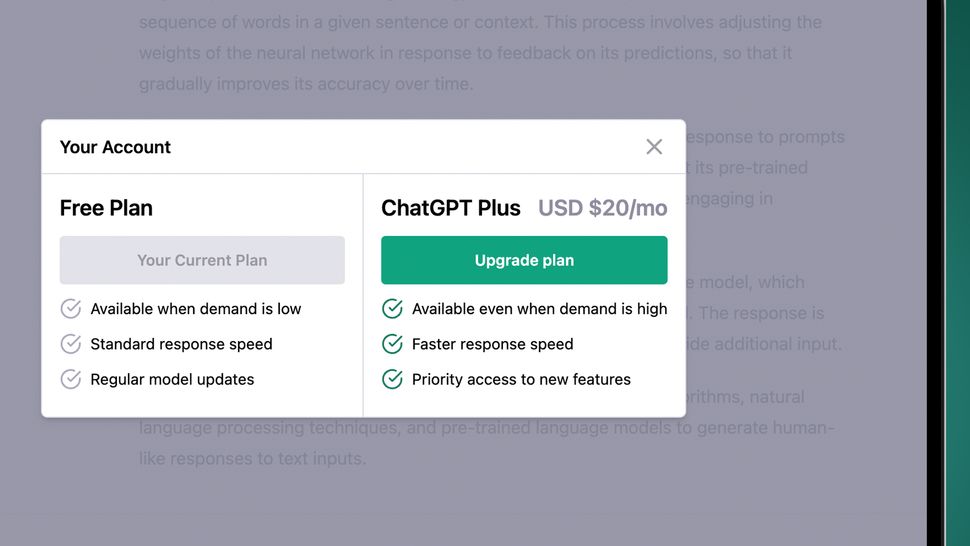 OpenAI says the ChatGPT Plus subscribers also get "faster response times", which means you should get answers around three times quicker than the free version (although this is no slouch). And the final benefit is "priority access to new features and improvements", like the experimental 'Turbo' mode that boosts response times even further. 
It isn't clear how long OpenAI will keep its free ChatGPT tier, but the current signs are promising. The company says "we love our free users and will continue to offer free access to ChatGPT". Right now, the subscription is apparently helping to support free access to ChatGPT. Whether that's something that continues long-term is another matter.
How does ChatGPT work?
ChatGPT has been created with one main objective – to predict the next word in a sentence, based on what's typically happened in the gigabytes of text data that it's been trained on.
Once you give ChatGPT a question or prompt, it passes through the AI model and the chatbot produces a response based on the information you've given and how that fits into its vast amount of training data. It's during this training that ChatGPT has learned what word, or sequence of words, typically follows the last one in a given context.
For a long deep dive into this process, we recommend setting aside a few hours to read this blog post from Stephen Wolfram (opens in new tab) (creator of the Wolfram Alpha (opens in new tab) search engine), which goes under the bonnet of 'large language models' like ChatGPT to take a peek at their inner workings.
But the short answer? ChatGPT works thanks to a combination of deep learning algorithms, a dash of natural language processing, and a generous dollop of generative pre-training, which all combine to help it produce disarmingly human-like responses to text questions. Even if all it's ultimately been trained to do is fill in the next word, based on its experience of being the world's most voracious reader.
What can you use ChatGPT for?
ChatGPT has been trained on a vast amount of text covering a huge range of subjects, so its possibilities are nearly endless. But in its early days, users have discovered several particularly useful ways to use the AI helper.
Broadly speaking, these can be divided into natural language tasks and coding assistance. In our guide to six exciting ways to use ChatGPT, we showed how you can use it for drafting letters, writing poetry, and creating (or adapting) fiction. That said, it does still have its limitations, as we found when ChatGPT showed us just how far it is from writing a blockbuster movie. 
That hasn't stopped self-publishing authors from embracing the tech, though. With YouTube and Reddit forums packed with tutorials on how to write a novel using the AI tech, the Amazon Kindle store is already on the cusp of being overrun with ChatGPT-authored books.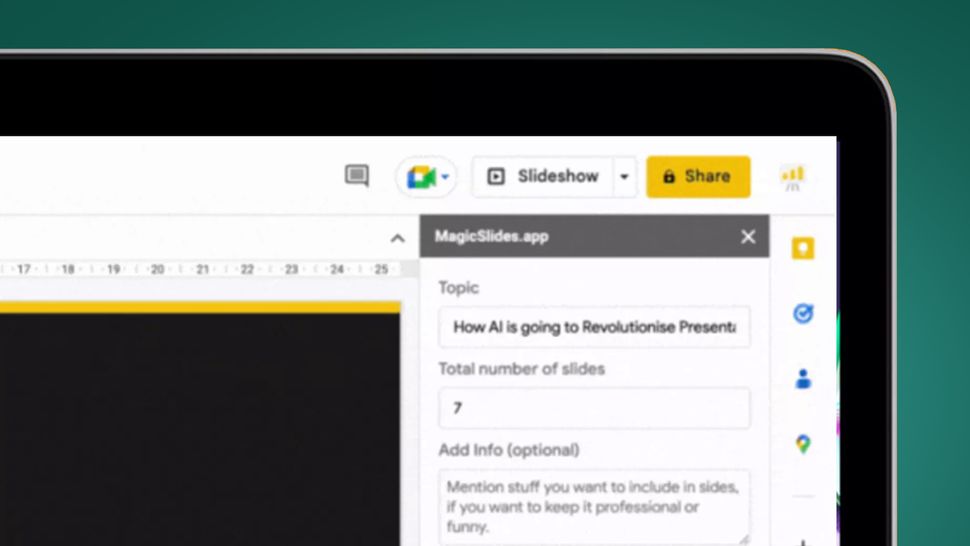 Other language-based tasks that ChatGPT enjoys are translations, helping you learn new languages (watch out, Duolingo), generating job descriptions, and creating meal plans. Just tell it the ingredients you have and the number of people you need to serve, and it'll rustle up some impressive ideas. 
But ChatGPT is also equally talented at coding and productivity tasks. For the former, its ability to create code from natural speech makes it a powerful ally for both new and experienced coders who either aren't familiar with a particular language or want to troubleshoot existing code. Unfortunately, there is also the potential for it to be misused to create malicious emails and malware. 
We're also particularly looking forward to seeing it integrated with some of our favorite cloud software and the best productivity tools. There are several ways that ChatGPT could transform Microsoft Office, and someone has already made a nifty ChatGPT plug-in for Google Slides. Microsoft has also announced that the AI tech will be baked into Skype, where it'll be able to produce meeting summaries or make suggestions based on questions that pop up in your group chat.
Does ChatGPT have an app?
ChatGPT doesn't currently have an official app, but that doesn't mean that you can't use the AI tech on your smartphone. Microsoft released new Bing and Edge apps for Android and iOS that give you access to their new ChatGPT-powered modes – and they even support voice search.
The AI helper has landed on social media, too. Snapchat announced a new ChatGPT sidekick called 'My AI', which is designed to help you with everything from designing dinner recipes to writing haikus. It's based on OpenAI's latest GPT-3.5 model and is an "experimental feature" that's currently restricted to Snapchat Plus subscribers (which costs $3.99 / £3.99 / AU$5.99 a month).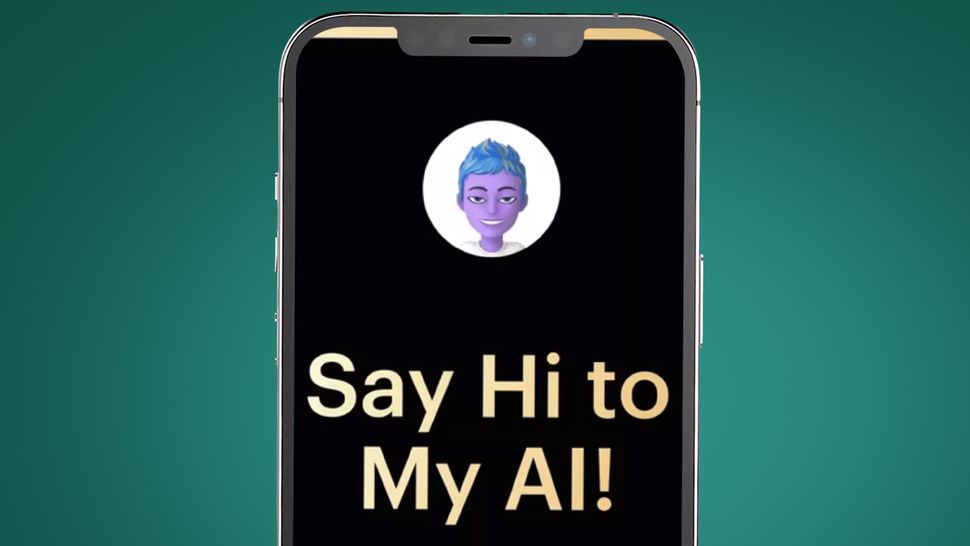 The arrival of a new ChatGPT API for businesses means we'll soon see an explosion of apps that are built around the AI chatbot. In the pipeline are ChatGPT-powered app features from the likes of Shopify (and its Shop app) and Instacart. The dating app OKCupid has also started dabbling with in-app questions (opens in new tab) that have been created by OpenAI's chatbot.
What is ChatGPT 4?
OpenAI's CEO Sam Altman has confirmed that it's working on a successor to the GPT-3.5 language model used to create ChatGPT, and according to the New York Times (opens in new tab) this is GPT-4.
Despite the huge number of rumors swirling around GPT-4, there is very little confirmed information describing its potential powers or release date. Some early rumors suggested GPT-4 might even arrive in the first few months of 2023, but more recent quotes from Sam Altman suggest that could be optimistic.
For example, in an interview with StrictlyVC (opens in new tab) in February the OpenAI CEO said in response to a question about GPT-4 that "in general we are going to release technology much more slowly than people would like".
He also added that "people are begging to be disappointed and they will be. The hype is just like… We don't have an actual AGI and that's sort of what's expected of us." That said, rumors from the likes of the New York Times (opens in new tab) have suggested that Microsoft's new Bing search engine is actually based on a version of GPT-4.
While GPT-4 is unlikely to bring anything as drastic as graphics or visuals to the text-only chatbot, it is expected to improve on the current ChatGPT's already impressive skills in areas like coding. We'll update this article as soon as we hear any more official news on the next-gen ChatGPT technology.
Source: www.techradar.com