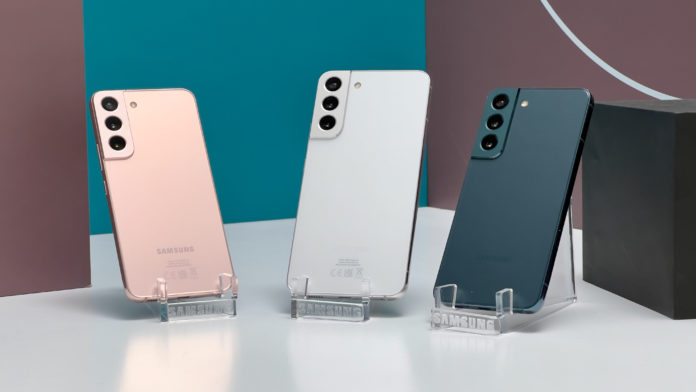 We've already seen several price leaks for the Samsung Galaxy S23, but they're not stopping ahead of the expected launch of the phones on February 1. We now have information on pricing in Turkey, Germany and India.
Even if you don't live in those countries, these are important markers of how the handsets are going to be priced globally. In Turkey for example (from Roland Quandt (opens in new tab) via Notebookcheck (opens in new tab)), the Galaxy S23 phones are set to cost substantially more than their Galaxy S22 predecessors.
The starting price for the least expensive Galaxy S23 model is apparently going to be 50,000 Turkish lira – that works out as about $2,660 / £2,145 / AU$3,740, which is a small fortune. The main reason is high taxes on imported electronic goods.
Germany and India
Elsewhere in the world, rumored German pricing for the Galaxy S23 phones has appeared on WinFuture (opens in new tab) (via GSMArena (opens in new tab)). At starting prices of €949 (S23), €1,199 (S23 Plus) and €1,399 (S23 Ultra), a jump of around €100 in each case over the 2022 predecessors.
Finally there's pricing for India, which according to MySmartPrice (opens in new tab) (via Notebookcheck (opens in new tab)) is also going to be higher than the pricing we saw for the Galaxy S22. Here the S23 series is reportedly going to start at 79,999 Indian Rupees.
All of these leaks suggest that you'll be paying more for a Galaxy S23 phone than you would have done for a Galaxy S22 phone, although they're yet to be confirmed – though Samsung is already offering a number of Galaxy S23 deals.
---
Analysis: price matters
Galaxy S23 pricing rumors haven't been particularly consistent so far, although it does seem that Samsung might be able to match the Galaxy S22 pricing in the US at least. Elsewhere, as you can see above, it's looking like a different story.
Price leaks for both Australia and South Korea suggest that the 2023 phones are going to cost slightly more than their 2022 equivalents. That matches up with the leaks from Germany and India, while Turkey is a bit of an outlier.
All kinds of factors affect pricing of course, including taxes and manufacturing costs, and they're not all within Samsung's control. However, the company knows that it needs to put out an appealingly priced phone in order to attract buyers.
When you consider that the Google Pixel 7, for example, is available for a starting price of $599 / £599 / AU$999 (matching the Pixel 6), Samsung is going to have to bring out a really special smartphone to justify the extra money it's going to cost.
Source: www.techradar.com