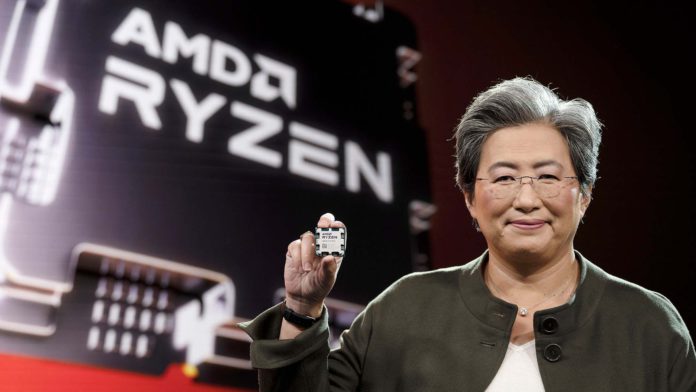 The specs for AMD's new Ryzen 8000-series chips appear to have leaked, giving us our first look at AMD's "Granite Ridge" chips.
If the latest rumors are to be trusted, we know what we can expect to see for the various Ryzen 8000 mobile CPU models including core counts ranging from six to 16, a TDP from 65W to 170W, and a maximum L3 cache memory of 64MB. The report from Guru3D also revealed the desktop variant, which seems to be outfitted with similar specs like the Zen 5 CCDs (Eldora), Zen 5 CPU cores (Nirvana), six to 16 Zen 5 processor cores, 65W to 170W TDP, up to 64MB L3 cache, and 16MB L2 cache.
The new Zen 5 architecture should be a huge step up from the current Zen 4 — which is the current archiecture behind some of the best processors of the past year — providing up to an 18% performance increase while reducing power consumption by 34%. The chips are expected to use TSMC's 3NE and 3NP nodes, which will substantially improve their performance relative to Intel's rival chips, which are just now moving onto 7nm process nodes.
That efficiency is what's most impressive about the jump from N5 to N3 process technology. The leaks reveal that TSMC's N3 process is projected to offer 10 to 15 percent higher speed with the same power consumption.
Is the AMD Ryzen 8000 CPU coming out in 2024?
This leak's revelation that production most likely started in the later half of 2022 lines up with that release window since component development takes at least a year. We've also heard that Zen 5 is due to release in 2024, so this leak adds further evidence for that timeline.
Back on March 30, there was a press release about AMD Ryzen-based servers that hinted at the release of next-gen AMD CPUs. According to said press release: "Even though these new products are entry-level servers, CPU support does not end here and the AM5 platform is supported until at least 2025. The next generation of AMD Ryzen desktop processors that will come out later this year will also be supported on this AM5 platform…"
However, a corrective statement from Gigabyte spokesperson Liam Quinn clarified that the wording was off and that the company doesn't actually know when the Ryzen 7000 successor will be released. 
This could mean several things, including that we won't see any chips out until 2025. Or that AMD could instead go for a more gradual release, with some AM5-compatible chips coming out in 2025. A Ryzen 9 8900X launching in October 2024 and the Ryzen 9 8900X3D launching in March 2025 would certainly be in line with the expectations, but we'll have to wait and see.
Source: www.techradar.com