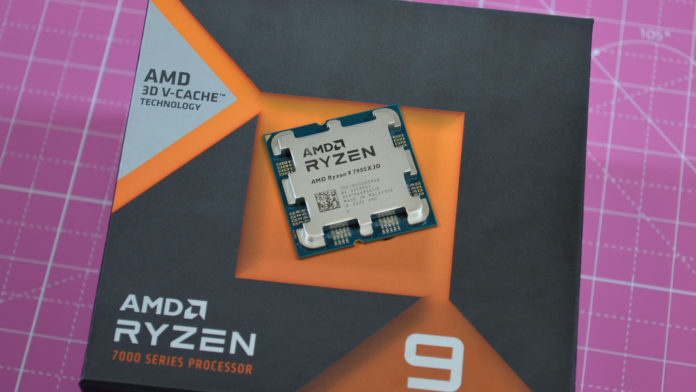 TechRadar Pro has reached out to Giga Computing, the enterprise arm of Gigabyte, to clarify a statement found in a recent press release announcing new AMD Ryzen-based servers that alludes to the launch of the next generation of Ryzen CPU in 2023. 
Towards the end of the document, one can read how, "Even though these new products are entry-level servers, CPU support does not end here and the AM5 platform is supported until at least 2025."
"The next generation of AMD Ryzen desktop processors that will come out later this year will also be supported on this AM5 platform, so customers who purchase these servers today have the opportunity to upgrade to the Ryzen 7000 series successor."
Simple mistake?
In an email, Gigabyte spokespeson Liam Quinn confirmed the wording was a mistake,  and that the company "do not know when the Ryzen 7000 successor will be released", adding it will "make a comment on the press release to clarify but keep our original wording".
OEMs like Gigabyte will keep a keen eye on any improvements AMD make, especially if it goes beyond IPC tweaks. 
Ryzen currently tops at 16 cores (and 32 threads) compared to Intel's 24 cores (eight power, 16 efficient and 32 threads). It's worth noting that all the 24-core processors (11 in all) support ECC, which is useful for business applications (VDI, web hosting etc). More processor cores would enable Ryzen to expand its influence in the entry-level, low-cost server market or high performance NAS.
Ryzen 8000 series primed for 2024 launch?
AMD followed a schedule for the launch of its mainstream desktop, non-APU, Ryzen processors that has only recently been disrupted. There's no Ryzen 4000 or Ryzen 6000 series for desktop CPUs for example and the initial annual cadence extended to almost two years (between the 5000 and the 7000 series).
Swipe to scroll horizontally
| Family | Date of first product launch | Microarchitecture |
| --- | --- | --- |
| Ryzen 1x | March 2017 | Zen |
| Ryzen 2x | April 2018 | Zen+ |
| Ryzen 3x | July 2019 | Zen 2 |
| Ryzen 4x | March 2020 | Zen 2+ |
| Ryzen 5x | November 2020 | Zen 3 |
| Ryzen 6x (laptop only) | January 2022 | Zen 3+ |
| Ryzen 7x | September 2022 | Zen 4 |
| Ryzen 8x | ??? | Zen 4+ |
| Ryzen 9x | ??? | Zen 5? |
The Zen 5 architecture may come in as Ryzen 8000 (if it includes mobiles and desktop) or Ryzen 9000 if it skips even numbers. AM5, the current platform, will be supported till 2025 as per Giga computing's statement and Granite Ridge, as AMD has called the Zen 5, will be a new "grounds-up microarchitecture". This is, of course, assuming that it will not be a minor improvement on the current Zen 4 architecture.
Source: www.techradar.com