Already able to act as makeshift hearing aids, Apple's AirPods look set to gain some more handy health features according to a new report. 
Serial Apple leaker Mark Gurman's claims the Cupertino company plans to "upgrade the true wireless earbuds to become a health tool in the next year or two," adding "the ability to get hearing data of some sort."
While the AirPods already offer features such as Live Listen and Conversation Boost for the hearing impaired, these features aren't officially approved by any international regulatory health body such as the FDA . 
Apple has never explicitly promoted the AirPods as potential hearing aid replacements, but Gurman claims in his Power On blog the company plans to have the features "more officially" recognized in the near future.
It's not the first time we've seen reports that Apple were looking to expand the usefulness of AirPods beyond audio playback and into the realm of a health monitoring device.
Back in 2020, rumors were rife that future AirPod designs would feature ambient light sensors that would allow blood-oxygen levels to be measured.
Recent Apple patent filings have meanwhile also detailed an earbud-based fitness monitoring system which would use a biometric sensor to detect temperature, heart rate, perspiration levels and more, through skin contact and via built-in motion sensors. 
Analysis: Future features could provide a healthy benefit to all AirPod users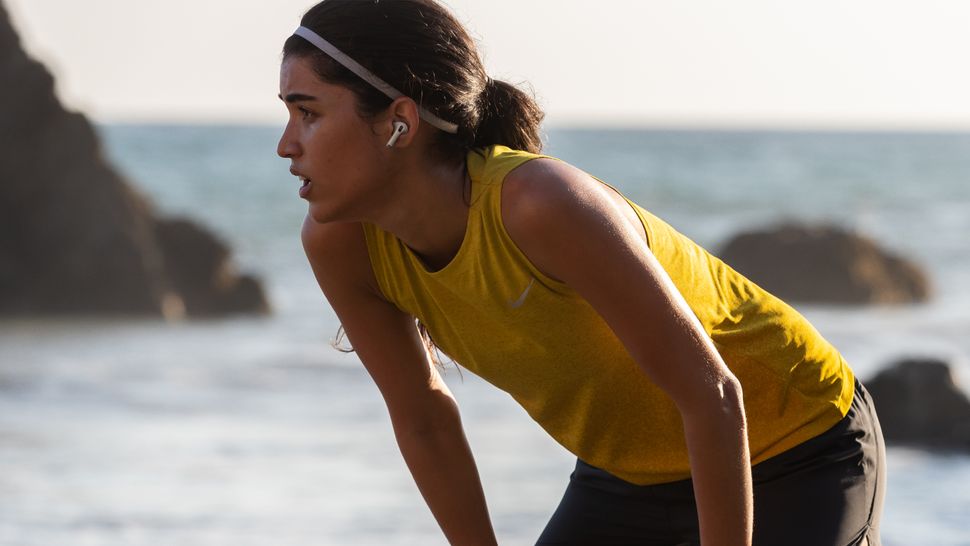 From offering help to improve your Yoga poses, to cardio monitoring, if the succession of leaks and patents being filed are any indication, the venerable AirPod could soon rival the Apple Watch for health features.
Gurman doesn't speculate on what hearing data the new features will be able to gather, but we suspect the buds could be used in conjunction with an iPhone for some sort of standardized hearing test.
What's also encouraging about these rumored new features is that they may not be restricted to forthcoming AirPods. Current models already sport speakers and microphones, which means that these new health smarts could be added to existing buds via a firmware update.
Source: www.techradar.com