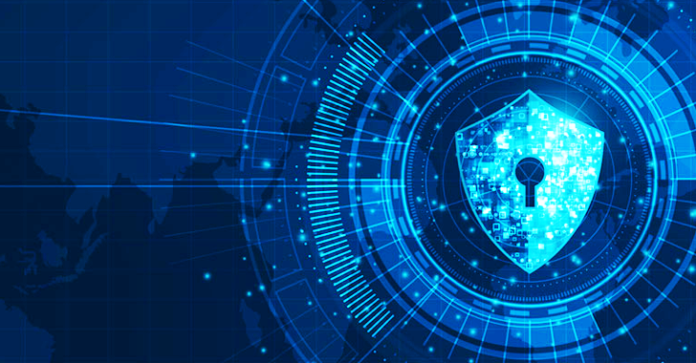 Dec 09, 2022The Hacker NewsData Protection / Privacy
For today's businesses data privacy is already a big headache, and with modern privacy laws expanding to more of the world's population, regulatory compliance is on track to become a more complicated, high-stakes process touching on every aspect of an organization. In fact, Gartner predicts that by 2024, 75% of the Global Population will have its personal data covered under privacy regulations.
Tightening data privacy regulations around the world
The EU's General Data Privacy Regulation (GDPR) was not the first privacy law in the world. Still, it was undoubtedly the first significant shakeup in privacy legislation with a far-reaching impact on organizations globally. Following its implementation, several U.S. states have started implementing similar privacy laws. This legislation includes;
Virginia Consumer Data Protection Act (VCDPA), effective January 1st, 2023
California Privacy Rights Act (CPRA), effective January 1st, 2023
Utah Consumer Privacy Act (UCPA), effective December 31st, 2023
Connecticut Data Privacy Act (CDPA), effective July 1st, 2023
Colorado Privacy Act (CPA), effective July 1st, 2023
Australia has already begun tightening its data privacy and cybersecurity laws. For instance, the country's proposed fines are higher than the EU's penalty of €20 million (approximately USD $20 million) or 4% of annual global turnover under the GDPR. With these and other state or country-based privacy legislation being implemented, it's prime time to think about your organization's compliance obligations under these laws.
What do changing privacy laws mean for organizations?
As the digital landscape evolves, cybercrime grows with it. The soaring numbers of online and mobile-based interactions create countless cyberattack opportunities. Many of these attacks lead to data breaches that threaten businesses and people. At the current growth rate, damage from cybercrime will hit $10.5 trillion annually by 2025—a 300% increase from the numbers reported in 2015.
In the face of the growing cyber onslaught, organizations globally spent about $150 billion in 2021 in their quest for better cyber defense, growing by 12.4% annually. Thus, the surging cybercrime and subsequent need for better defense are the key drivers of the increasing cybersecurity awakening and privacy laws.
To stay ahead of these regulations, organizations need to implement the following measures:
1. Update data privacy policies
Your organization's privacy policies must be GDPR-compliant. Even organizations without a European presence should start evaluating the proposed data privacy and cybersecurity laws and their obligations under these laws. Future online privacy regulations will likely touch upon how impacted users should be notified and the forms of remediation to that need to be provided.
2. Review data security standards
Constantly auditing and testing the data security standards your company has in place can also help you stay ahead of the changing cybersecurity and data privacy regulations. Reviewing your data security standards every few weeks or months can help identify mistakes and weed out any gaps that would render your organization noncompliant with privacy laws.
By keeping your company's systems and privacy standards in line with current laws, you will be better placed to make the necessary adjustments once a shift in regulations occurs.
3. Implement data security best practices
Every organization is unique regarding its obligations under the law, particularly with respect to the duty owed to employees and consumers under privacy regulations. To this end, your organization should recognize its operations and what best practices it must engage in to ensure it stays compliant with the relevant regulations.
For instance, you should pay attention to how your organization controls access to sensitive data, including classifying and storing data with a zero-trust policy implemented. Here are more data security best practices to double check.
4. Facilitate regular employee training
When planning how you intend to handle data for the inevitable data privacy laws in your jurisdiction or areas your organization serve it's wise to include your employees in the process of data handling and privacy practices.
While employee training costs time and money, it can save your organization headaches in the future. Humans have often considered the biggest risk with respect to data security and privacy. Ensuring your employees understand cybersecurity risks and how to avoid a data breach is paramount to protecting your company and its data.
5. Strengthen your organization's password policy
To ensure a strong privacy foundation throughout your organization and the vendors you work with, it's vital to minimize the risk of a cyber-attack.
Passwords are your first line of defense against unauthorized access to the IT framework and employees' and customers' personal information. The stronger your password policy, the more protected your IT systems are from malicious cyber-attacks. Fortunately, you can easily strengthen your organization's policy with Specops Password Policy, which extends the functionality of Group Policy and simplifies the management of fine-grained password policies. It allows you to enforce compliance requirements, block over 3 billion known compromised passwords, and help users create stronger passwords in Active Directory with dynamic, informative client feedback.
Get Your Organization Ready for Data Privacy Regulatory Compliance
From healthcare companies and financial institutions to tech startups and government agencies, data privacy compliance and risk management are paramount to success. Indeed, organizations can stay compliant with the ever-changing privacy regulations and reduce the risk of reputational damage by implementing up-to-date policy protocols, identifying employee training best practices, and instilling a nimble framework for company-wide password changes.
Source: thehackernews.com