The Google Pixel 7a was unveiled at Google I/O 2023 and is available to buy now – but is this mid-ranger the right buy for your next smartphone? Or would your money be better spent elsewhere? We're here to help you make the right call.
You get the Tensor G2 processor, 8GB of RAM and 128GB of internal storage with the Pixel 7a. It has a 6.1-inch, 90Hz screen with a  2,400 x 1,080 pixel resolution, while the camera on the back of the device is a dual-lens 64MP+13MP affair. It's available in Snow (white), Charcoal (gray), Sea (blue), and Coral (orange).
Not bad specs at all, but the successor to the Google Pixel 6a is no different to any other smartphone in that it has its strengths and weaknesses – and it's important to weigh them up before you commit to a purchase.
3 reasons to buy the Pixel 7a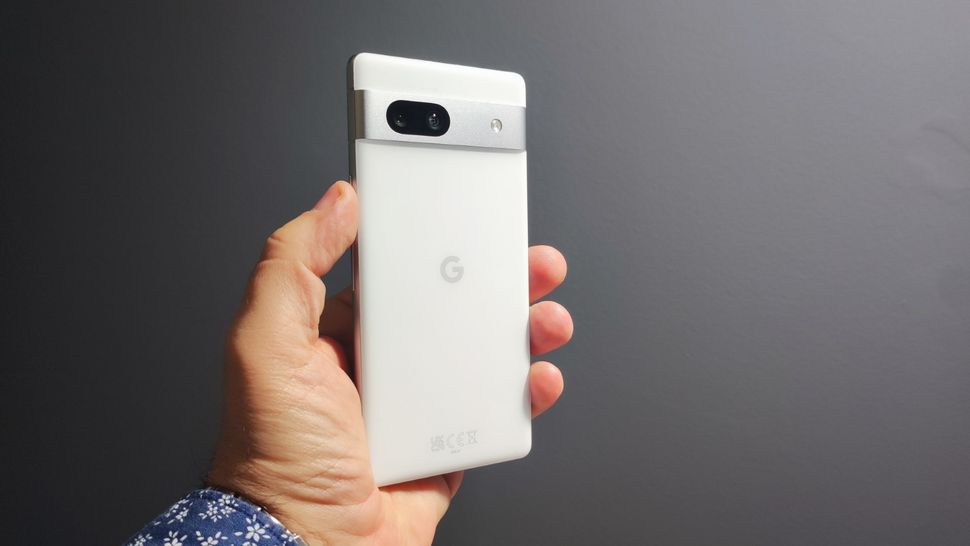 1. It's as powerful as the Pixel 7 Pro
The Pixel 7a comes running the same Tensor G2 processor that you'll find inside the Pixel 7 and the Pixel 7 Pro, which means you can expect the same kind of performance as well (albeit with less RAM). When a mid-range phone runs as fast as the current flagship in the same range, it's a strong selling point for the handset.
In our Pixel 7a review, we said that the phone performed "incredibly well", and it's clearly one of the main reasons to buy the phone rather than skip it. You'll have no problem editing photos, playing games, and putting the phone up against other demanding tasks.
Every mid-range phone is a series of trade-offs to get the price down from the flagship level, and we're pleased that Google has decided not to compromise on the chipset inside the Pixel 7a. It also means the phone should last you several years before you start to notice any sluggishness or slowing down.
2. It's available at a mid-range price
The Pixel 7a comes in at an official price of $499 / £449 / AU$749 – not bargain basement, but nowhere near the money you'll pay for a top-end flagship. For comparison, the Pixel 7 Pro costs $999 / £949 / AU$1,599 if you go with the model with the most internal storage, which is more or less double the money.
You can make a substantial saving on the Pixel 7a, and bear in mind that it has the same processor as the Pixel 7 Pro, as we've just mentioned. Over time we might see even more in the way of discounts and special offers applied to the phone, too.
As always when considering a phone upgrade, you need to balance how much you can (or want) to spend, against the sort of performance levels and features that you want in return for your investment. When it comes to the Pixel 7a, Google has managed that balance pretty well, and you shouldn't be disappointed by the value.
3. It has Pixel exclusives in Android
If you don't own a Pixel phone then you might not know that Google adds some exclusive features to the version of Android that it loads on these phones, including the Pixel 7a. This is a reason to buy the Pixel 7a as opposed to something from another manufacturer like Apple or Samsung.
For example, you get a Now Playing lock screen widget that identifies songs that are playing, Shazam-style. There's a Recorder app for quickly recording and automatically transcribing audio, and a special Night Sight low-light mode available in the camera.
Speaking of software, bear in mind too that Pixel phones always get Android updates first: When Android 14 rolls out to the masses later this year, you can be sure that the Pixel 7a is going to be one of the first in line to get it – which means you'll be get all the latest features and security fixes as quickly as possible.
3 reasons to skip the Pixel 7a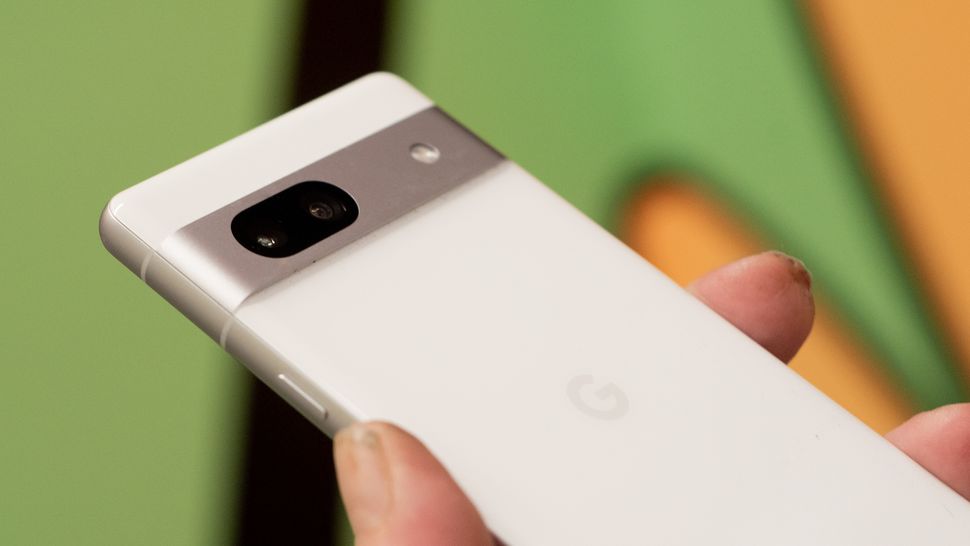 1. The battery life isn't great
The battery inside the Google Pixel 7a has a capacity of 4,385 mAh, and based on our testing, it's rarely able to last a full day between charges. Having to plug in a smartphone every night isn't great, but it's better than having to hunt around for a charger and a mains socket during the day as well.
Wireless charging is offered, which is good, but the wired charging tops out at 18W: not only are you going to have to recharge the Pixel 7a regularly, you're going to have to wait a while for the battery to replenish, too – 45 minutes or so to get from zero to 50%.
It may be that you have phone chargers available at all times of the day, and you're not particularly fussed about battery life. However, we think it's a priority for a lot of people when it comes to smartphones – and if you don't want to have battery anxiety on a regular basis, it might be best to pass on the Pixel 7a.
2. You only get three years of updates
We've already talked up the benefits of Android on a Pixel phone, so it's time to mention one of the negatives: the Pixel 7a is only guaranteed to get software updates for three years, which means after that point you won't be getting any new features and won't have access to the latest version of Android.
It's worth mentioning that you get security updates for another couple of years after that, so you won't suddenly become a prime target for hackers. As far as the main Android updates go though, it's three years and then that's it.
Compare this to iPhones, which get six years of guaranteed updates: buy an iPhone 15 later this year, and you'll still be getting new versions of iOS in 2029. Perhaps you think you'll be upgrading from the Pixel 7a inside three years anyway, but it's a factor to consider.
3. The Pixel 8 will be here soon
Google hasn't said anything official about the Pixel 8 or the Pixel 8 Pro, but we're certain that they must be on the way. If these phones arrive a year after the Google Pixel 7 and Pixel 7 Pro made their bow, then we're looking at a launch around October time (and we might get the Pixel Watch 2 appearing at the same event).
We should see a step up in power, assuming Google will have its Tensor G3 processor ready by then, and according to rumors the Pixel 8 phones could come with up to 12GB of RAM. In other words, they're likely to be significantly more powerful than the Pixel 7a.
There are always new phones around the corner, of course, so you can't keep putting off an upgrade for this reason alone – but if you have the capacity in your budget, and you want a true flagship as your phone of choice, then it might be worth skipping the temptations of the Pixel 7a and waiting for the Pixel 8 instead.
Source: www.techradar.com