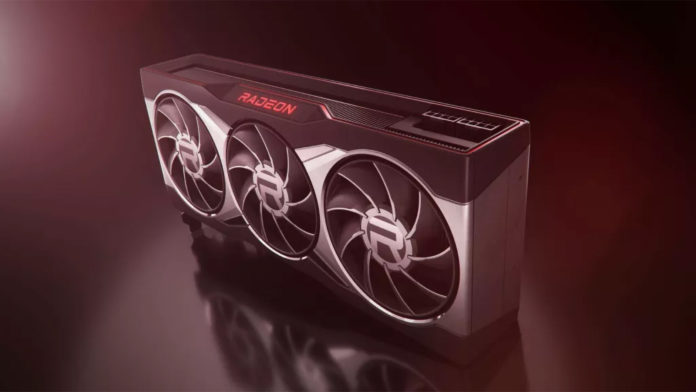 The latest rumor fluttering around the AMD Radeon RX 7600 suggests that it could challenge Nvidia's GeForce RTX 4060 in terms of specs.
Team Green beat Team Red to the punch in establishing a more affordable mid-range option when the former unveiled its GeForce RTX 4060 Ti and 4060 graphics cards. But that said, AMD still has a shot with its RX 7600 if these leaked specs are to be believed.
According to a GPU-Z leak reported by VideoCardz, the graphics card will come with the following specs: Navi 33 XL GPU with 32 CUs, 2048 Stream Processors, 1720, 2250, and 2655 MHz for base, game, and boost clock speeds respectively, and in real-world use the GPU clock goes up to 2.85 GHz. Interestingly enough, the card has the same 8GB GDDR6 memory across a 128-bit bus that the RTX 4060 rocks. It's also rumored that the RX 7600 has limited PCIe interface to Gen4 and eight lanes, just as with the RTX 4060.
There's been no shortage of leaks and rumors concerning the Radeon RX 7600, despite only official word on the name thanks to AMD CEO and President Dr. Lisa Su confirming it during a Q1 2023 earnings call.
AMD could still turn things around
Just as it was called out with Nvidia's RTX 4060 Ti before the manufacturer added a 16GB model (more accurately a third-party made model), having enhanced specs and a host of new features while still sticking to the 8GB of VRAM from the last gen is a terrible idea. The biggest reason is that these cards could become oversaturated at higher-quality settings, causing performance issues.
Something else that's worrying for AMD is the lack of a true DLSS Frame Generation competitor, a feature that's done wonders for enhancing Nvidia's graphic card performance. Even if the RX 7600 does better performance-wise than the RTX 4060, it's missing out big time without DLSS 3, a feature that Team Green has been pushing hard on for more widespread support among the best PC games.
This will especially be an issue if the pricing rumors are to be believed, as both AMD and Nvidia's cards will cost the same with the same VRAM but one will most likely have the performance and stability advantage over the other.
It'll be important for AMD to undercut Nvidia in terms of MSRP first, then have an answer soon for DLSS 3 if Team Red wants to stay competitive this gen. Not to mention offer another model that has more VRAM but for the same price as the 4060, which would really level the playing field. Maybe if we bully AMD like we did Nvidia, the former will consider dropping that 16GB model when it launches the RX 7600.
Source: www.techradar.com