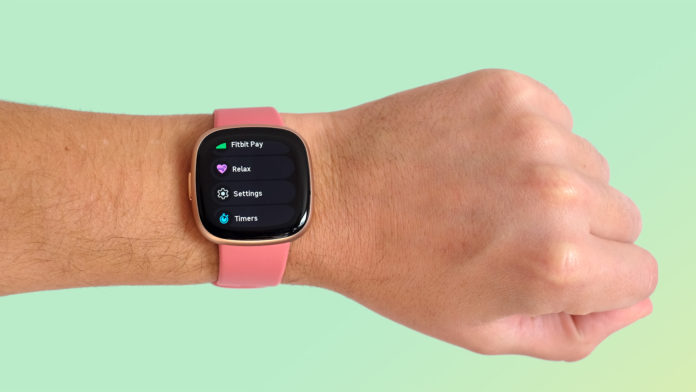 This summer, current Fitbit users will have the option of logging in using a Google Account as the tech giant continues integrating the fitness platform into its own.
It's still optional for now. Back in September 2022, Fitbit updated its support page (opens in new tab) to state "existing Fitbit accounts will be supported 'until at least early 2025" when everyone will be required to use a Google Account.  So, you still have a couple of years' leeway with the old login, according to the announcement (opens in new tab), unless you're a new adopter. Around the same time, Fitbit will begin requiring future Fitbit users to use their Google Account credentials to register on the fitness platform.
In the same post, Google attempts to sweeten the deal by outlining several benefits of making the change. The company states using a single login offers greater convenience by "making it easier for you to manage all your connected apps and paired devices – plus all your information is in one place." Additionally, Fitbit users will get to enjoy "Google's industry-leading privacy and security". Health and wellness data will continue to be kept separate from Google Ads data.
It's unknown exactly when during the summer the update will occur. The company states that users should keep an eye out for a prompt on the Fitbit mobile app during the initial rollout. Or you can just head over to the Settings menu on the app to jumpstart the process during that timeframe. We reached out to Google to see if it could give us a more concrete date. This story will be updated if we hear back.
Big changes
Ever since the Pixel Watch launched last year with integrated Fitbit features, we've seen Google take a proverbial hatchet to the Fitbit platform. The tech giant recently stopped supporting several key community features, including Adventures, Challenges, and open groups. Access to offline music was revoked when support for music streaming platforms Pandora and Deezer was cut short back in January. Go back even further to October 2022 and you will see one of the starting points of Fitbit's downsizing when the ability to sync music to your fitness tracker ended. Needless to say, this has been a trying time for users.
Compared to everything else, the Google Account update is very mild, which is probably why Fitbit owners are barely discussing it on social media. It's hard to imagine why Google is aggressively diminishing Fitbit's capabilities apart from wanting the Pixel Watch to take center stage. Hopefully, there are big plans in store for the Fitbit fitness trackers. It would be a shame to reduce the devices to shadows of their former selves.
We certainly believe in them. For that reason, be sure to check out TechRadar's recent roundup of the cheapest Fitbit deals we found for April 2023. 
Source: www.techradar.com