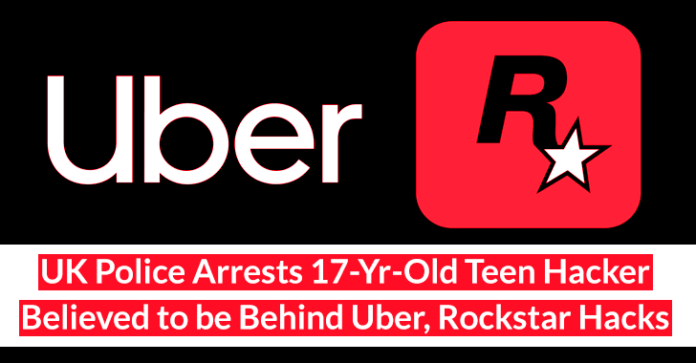 A British 17-year-old teen has been detained recently (Thursday 22 September 2022) by the City of London Police in connection with recent cyberattacks that have been reported by authorities. While this arrest was officially announced by London Police on Twitter.
The National Crime Agency of the UK supported the hacking investigation that led to the arrest of the teen in Oxfordshire. There have been no further details released so far about the nature of the investigation by the law enforcement agencies.
The recent high-profile hacks were mainly aimed at:-
Lapsus$ has been linked to the arrest
Upon investigation, it is believed that both intrusions were perpetrated by the same threat actor, known as TeaPots (aka teapotuberhacker), who has allegedly committed both intrusions.
There is a suspicion that the arrest may have been linked to the Lapsus$ hacking group. Recently, there have been several cyberattacks on the following big players that are suspected to be the work of this group:-
Likewise, Uber believes that the breach was the result of an attacker affiliated with the LAPSUS$ extortion gang, which they believe is behind the attack.
A threat actor named 'White' or 'BreachBase' was being reported to be behind last year's Lapsus$ hacking group's attacks, who was denounced as an allegedly 16-year-old teenage British boy tracked as a member of the hacking group.
A 17-year-old ringleader who is alleged to be the leader of the group was arrested by the City of London Police in April as well as seven other suspects aged 16 to 21.
While it has been claimed that on an online dark forum the actual identity of the hacker has been revealed. It is claimed by the admin of that forum that the person who allegedly hacked the following sites is "teapotuberhacker":-
While here's what the Journalist Matthew Keys Tweeted:-
Since the suspect is a minor, so, law enforcement is prohibited from releasing their name according to the law of the UK.