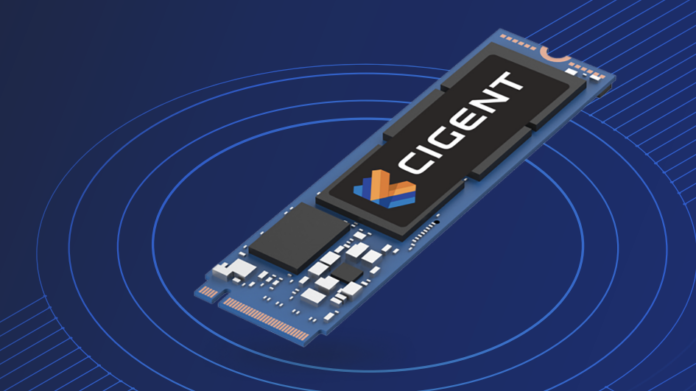 Security focused US storage company Cigent has announced its latest generation of SSD with a twist: its product can stand up to ransomware attacks in a world of heightened cyber warfare threat.
The self-proclaimed first SSD that comes with built-in ransomware prevention capabilities uses an AI microprocessor that uses machine learning to monitor disk activity in an effort to prevent such attacks.
The Cigent Secure SSD+ forms just one part of the company's plan to help users protect themselves against targeted attacks on storage, working in conjunction with the Cigent's Data Defense software.
Ransomware-proof SSDs
Earlier this year, Cigent announced that the US government faced estimated costs of over $13.7 billion in 2018 due to cybercrime attacks, and an SSD that can stand its ground against ransomware attacks takes us one step further to better control over our data.
Cigen CRO Tom Ricoy explained that endpoint detection and response (EDR) software is only effective after an attack has taken place. Ricoy continues:
"To finally put an end to ransomware and data theft, Cigent has put automated attack prevention as close to the data as possible – in the storage itself – where it can consistently prevent attackers from ransoming files, even if EDR has been circumvented."
The SSD also works together with Cigent Data Defense to respond to attacks by initiating multi-factor authentication on protected files, preventing unauthorized access including trusted processes like PowerShell, and to put the drive into a read-only mode to prevent further damage.
The Secure SSD+ family will be available to purchase from May 2023 with initial support for Windows. Linux support will follow. TechRadar Pro has asked Cigent for any details on pricing, storage capacities, and macOS support.
Source: www.techradar.com