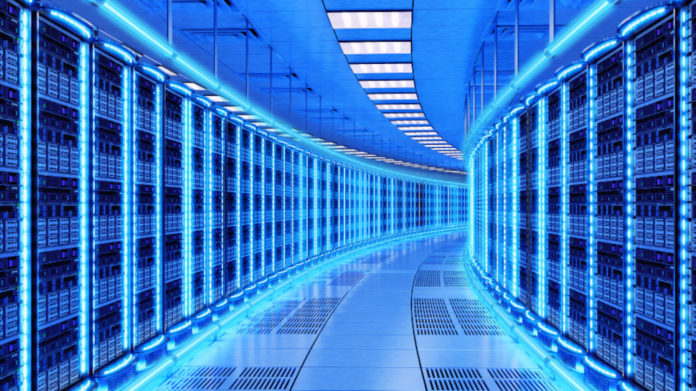 Honda is repurposing the hydrogen fuel cells once used in its discontinued Clarity model – the only hydrogen powered car in the US – and now using them as backup power for their own data centers in LA. 
The automotive giant told TechCrunch (opens in new tab) that for now, it is merely a "proof of concept", but that it hopes to make it a practical reality and eventually sell them to other data centers – perhaps those used by colocation or cloud hosting providers. 
In its demonstration backup system, the fuel cells came from a Clarity fleet that once belonged to the lease market. Honda no longer uses these types of fuel cells anymore for transport, but believes they still operate effectively enough to provide backup power for its server farm, which it uses as cloud storage for housing proprietary data related to automotive design. 
Green concerns
The data center in question once used diesel fuel to power its backup system, a common choice for most data centers. However, switching to hydrogen isn't as green as you might think.
Honda told TechCrunch that it isn't using green hydrogen exclusively in this test scheme. While the byproduct from using hydrogen power is only water and heat, sourcing the hydrogen in the first place can mean relying on fossil fuels in many cases. 
Hydrogen production would need to be considerably increased and supported by appropriate infrastructure to deliver totally green hydrogen, which of course requires a lot of effort and money, and explains why car companies are reluctant to adopt the technology. 
Honda hasn't given up on the alternative fuel source yet, however. In collaboration with General Motors, it has developed a new generation of fuel cells that will power its new car coming next year, "based on the Honda CR-V."
These fuel cells are also slated to by used for backup power in more data centers, as Honda seeks to commercialize them. It also wants to them to be completely green too.
In addition to data centers, Honda also wants hydrogen to generate power for other industries. This includes using them for "peak shaving", where hydrogen generators would be used during peak times for electricity use on the grid when the prices are at their most expensive and capacity is high.
Although all this is in the concept phase for now, Honda does hope to make a "new business model" out of it in future. 
Source: www.techradar.com