Alongside its announcements that Facebook and Instagram will soon feature AI whether you want or not, Meta's most recent investor call saw a triple down on Oculus Quest 3 being affordable – and also revealed that its VR business isn't doing too well.
Starting with the great news, Meta has reaffirmed its pledge that this year's "next-gen VR headset" – almost certainly the Quest 3 – will be available "at a price point that will be accessible for lots of people," according to its CEO Mark Zuckerberg (opens in new tab).
This most likely means we'll see it launch around the same price as what the Oculus Quest 2 currently sells for – $399.99 / £399.99 / AU$629.99 for the base 128GB model and $429.99 / £429.99 / AU$719.99 for the 256GB model. Just don't get your hopes up that we'll see the Quest 3 sell for the Quest 2's original launch price of £299 / $299 / AU$479, since those days of super-cheaper Meta headsets are likely gone (more on that below).
This announcement is entirely unsurprising. Speaking to Meta and hearing it talk to other outlets in interviews and during its conferences it's clear that the main differences between the Quest and Quest Pro lines are price and accessibility. The regular Quest VR headsets will offer solid core specs at a more affordable price, while the Quest Pro models will boast slightly improved specs and a slew of bonus features at a premium.
We can see that already in the headsets that have launched. The Quest 2 is a solid VR headset – the best VR headset for most people if you ask us – but the Meta Quest Pro offers slightly more RAM, a better chipset, and exclusive features such as full-color mixed reality, face tracking, and eye tracking for $999.99 / £999.99 / AU$1,729.99.
Some Pro features will make their way to regular Quests eventually – Meta has already confirmed that full-color passthrough for mixed reality is headed to the Quest 3 after debuting on the Quest Pro – but only when the tech is more affordable.
Unsustainable losses?
As for the bad news, Meta's VR business is still extremely not-profitable according to figures revealed in its investor call (opens in new tab). In Q1 2023, Meta's Reality Labs division made around $339 million in revenue but posted losses of roughly $4 billion. What's more its revenue compared to the same timeframe in 2022 is down (from $695 million) and its reported losses are greater as well (it only lost $2.9 billion in Q1 2022).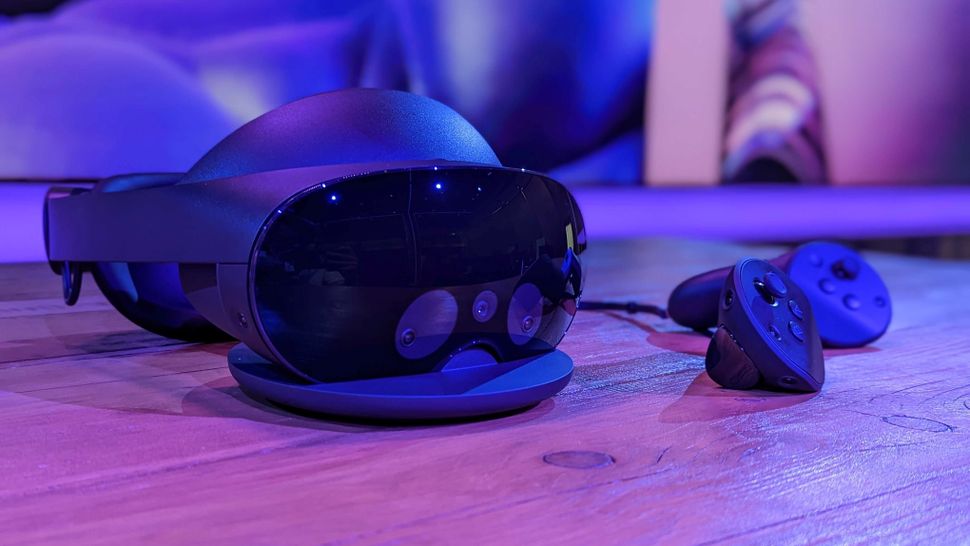 Thankfully the company's other ventures are performing better – with its wider "Family of Apps" generating $11.2 billion in income – but VR is nevertheless a huge drain on its coffers. Meta partially blames extenuating circumstances for Reality Labs' terrible Q1 2023 performance – such as the severance payments it had to pay out to the employees it laid off – though it adds that low Quest 2 sales are also at fault.
For now, these losses are not too much of an issue – as long as you aren't a Meta shareholder. Despite the unfavorable figures Meta is publicly still gung ho about its metaverse plans, but who knows how much longer this attitude will last?
AI has become the new big thing and in its efforts to chase the latest hotness Meta could reallocate Reality Labs resources – especially if AI ventures look to be more profitable – hampering the growth of its VR endeavors. On top of that Meta might decide its hardware needs to become more expensive in order to better counter its high losses; Meta may have promised the Quest 3 would be budget-friendly, but no such guarantees yet exist for the Quest 4, Quest 5, or beyond – if they even get made at all.
We'll have to wait and see what Meta announces in the coming months and years, but fans of its VR efforts should hope it starts making money soon. Reality Labs can only hemorrhage cash for so long before Meta is forced to abandon its VR projects.
Source: www.techradar.com