The iPhone 15 leaks and rumors aren't showing any signs of stopping, and we now have new renderings of the Pro model of the flagship that's expected in September – a rendering which shows quite a few changes from the model currently on sale.
This comes via information obtained by 9to5Mac (opens in new tab): the renders are based on details supplied by a "reliable case manufacturer", and this is a source that we're more likely than not to trust when it comes to previews of Apple hardware.
As for those differences from the iPhone 14 Pro, we've got thinner bezels around the sides of the screen, and a more rounded shape overall. The Lightning port has been swapped out for a USB-C one, which is something we were already expecting this year.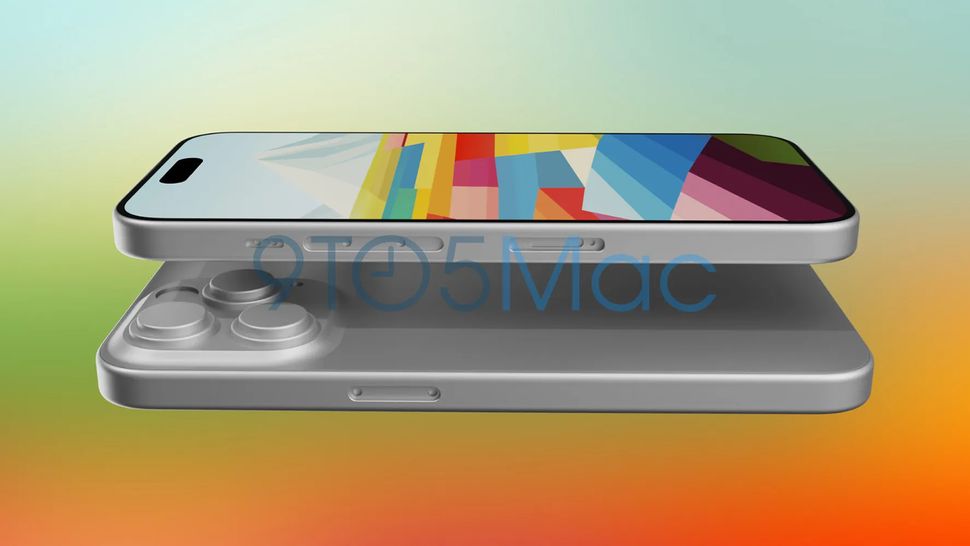 Curves and bumps
"The frame itself is also more curved than before, resembling the design of the 14-inch and 16-inch MacBook Pros and new M2 MacBook Air," writes 9to5Mac. "This could make the phone more comfortable to hold and less prone to accidental touches."
We've also got a thicker camera bump on the back, again something that's been mentioned in earlier rumors. We're probably looking at an upgraded rear camera module, though this leak only deals in the external aesthetics of the smartphone.
These renders match up with a leaked photo of the iPhone 15 Pro that emerged yesterday: it only shows the USB-C data and charging port on the phone, but there are also hints that the frame and edges of the device are going to be a little more rounded.
---
Analysis: further iPhone refinements
If these renders are accurate – and we've got no real reason to think that they aren't – it shows that we're in for a subtle shift in the design of the iPhone in 2023. This isn't going to be a year when Apple throws out tradition and does something significantly different.
From what we can tell from this leak, we like the direction Apple is going in with this, with the flatter and more angular edges of the iPhone 14 models getting rounded off a little. It's a friendlier looking phone than the ones that came before it.
As for the slimmer bezels (again previously predicted), that's always a win. It means more screen space in a phone that's the same size, although the resolution of the displays are unlikely to change – there are still going to be the same number of pixels.
It's also good to see Apple switching the iPhone over to USB-C, in line with the iPads, even if it might come with strings attached. It should mean devices like cables and chargers are easier to swap between Apple devices in the future.
Source: www.techradar.com