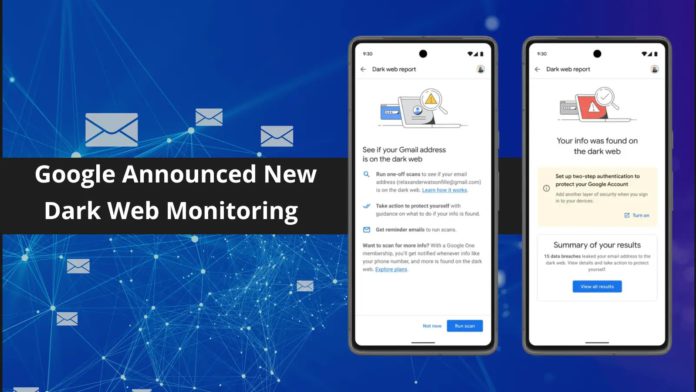 Google declared that all Gmail users within the United States would shortly be able to utilize the dark web report security feature to determine whether their e-mail address has been found on the dark web.
Google already offers a dark web monitoring service to paid US customers through its Google One subscription service. Nonetheless, Google I/O today extended free security monitoring to all Gmail users. 
This enables Gmail users to search the dark web for their email addresses and implement security measures based on Google's recommendations.
Improved data control and transparency
Gmail's Dark Web Scan
Spam View in Google Drive
Effortless deletion of Maps search history
AI-powered Safe Browsing
"We're expanding access to our dark web report in the next few weeks, so anyone with a Gmail account in the US will be able to run scans to see if your Gmail address appears on the dark web and receive guidance on what actions to take to protect yourself," Google says.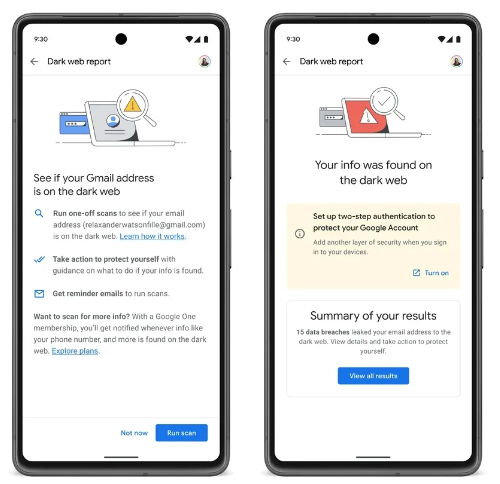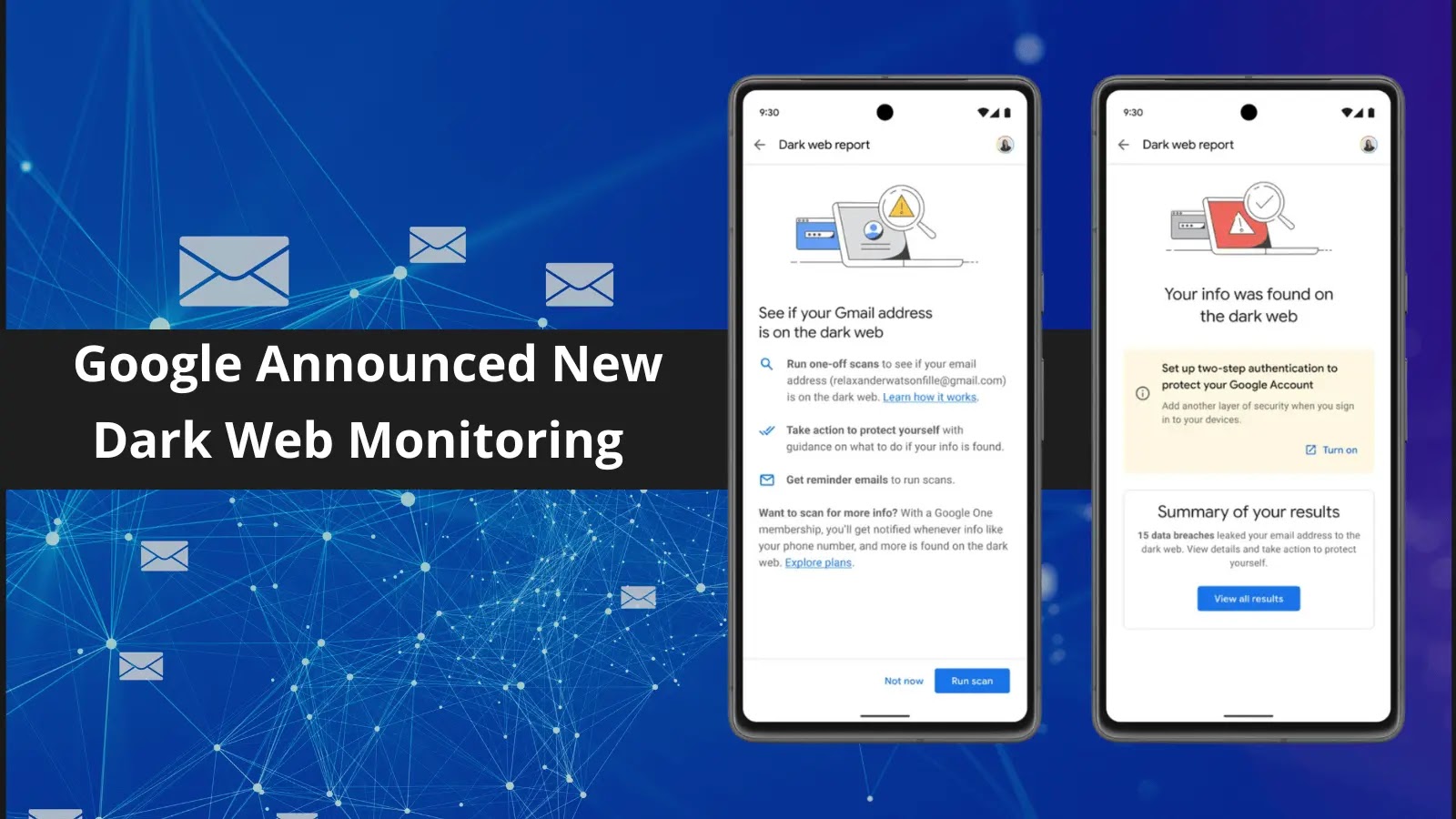 Additionally, Google will periodically alert Gmail users to see whether their email addresses have been connected to any data breaches resulting in darknet forum posts for cybercrime.
Subscribers to Google One can enable it by heading to Google One and selecting "Set up > Start monitoring" and "Dark web report."
"Google One's dark web report helps you scan the dark web for your personal info — like your name, address, email, phone number and Social Security number — and will notify you if it's found," said Google One Director of Product Management Esteban Kozak in March when the feature was first announced.
Google One users, according to Kozak, are also shown results for "other related info that may be found in those data breaches."
"And if any matching info is found on the dark web, we'll notify you and provide guidance on how you might protect that information."
According to the company, it is possible to remove a profile from the dark web report settings or delete it and all personal information added to it from the monitoring profile.
Google also revealed today at Google I/O that it has enhanced its Safe Browsing service to recognize and block 25% more phishing attempts on Chrome and Android.
Additionally, the business has improved Google Maps' search history deletion capability and added a new spam view to Google Drive.
Struggling to Apply The Security Patch in Your System? – 
Try All-in-One Patch Manager Plus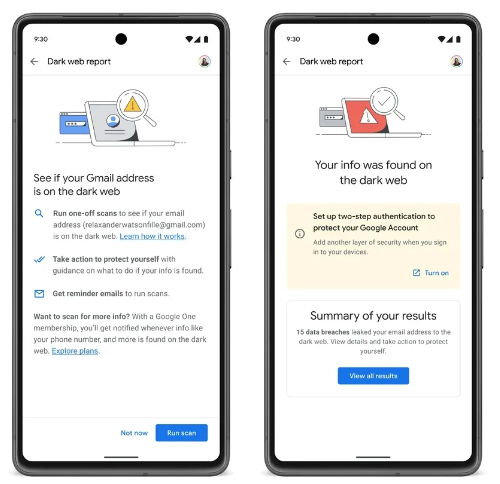 Source: gbhackers.com