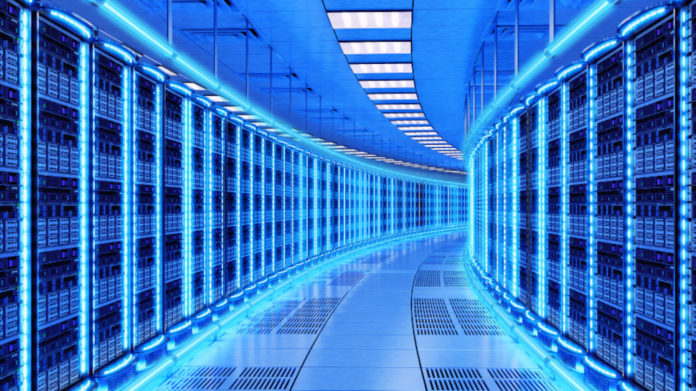 The EU – and Germany in particular – has caused some consternation in the data center industry with plans to reduce the continent's environmental impact.
The union has set renewable energy targets across numerous industries to be achieved by 2035, which includes making the heating and cooling sectors carbon neutral by reusing waste heat from data centers to keep cities warm.
Germany wants to go a step further by introducing targets for energy reuse, and whilst data center firms are happy for their byproduct to be recycled, they are worried that it will place a financial burden upon them to achieve. 
Costs of going green
Anna Klaft of the German Data Center Association told Bloomberg (opens in new tab) in January that "We're ready to finance a lot of this," but added that "[not] everything should be shunted off onto this sector."
Although the heat given off by data centers isn't high enough to for a heating system, heat pumps can be used to give it the boost required. The issue is that these use a lot of power themselves, with the Uptime institute revealing in a study (opens in new tab) last year that designing sites so that their emitted heat can be reused often increases energy use, as "heat pumps are needed to increase outgoing heat temperature."
The upshot, though, is that this can still "lower overall carbon emissions by reducing energy that would otherwise be needed for heating." But the report also noted that it only makes sense to reuse data center waste heat in colder climates, which means Northern Europe, and connections would have to be made to deliver the heat to wherever it needs to go. 
The EU claims (opens in new tab) that heating accounts for half of all energy demand on the continent, and 70% of that is produced using fossil fuels. This explains why it wants to push for district heating to recycle heat from industries such as data center sites.
The heat pumps also have high running costs, which is upsetting data center operators in Germany, as the nation's proposed legislation – the Act to Enhance Energy Efficiency, Improve Climate Protection and Implement EU Legislation (Energieeffizienzgesetz, EnEfG) – could make it mandatory for them donate 10% of their waste heat from 2025 and then 20% from 2028, and leave them with the costs of doing so.
A draft of the law has already been approved (opens in new tab) by the Federal Cabinet.
Source: www.techradar.com