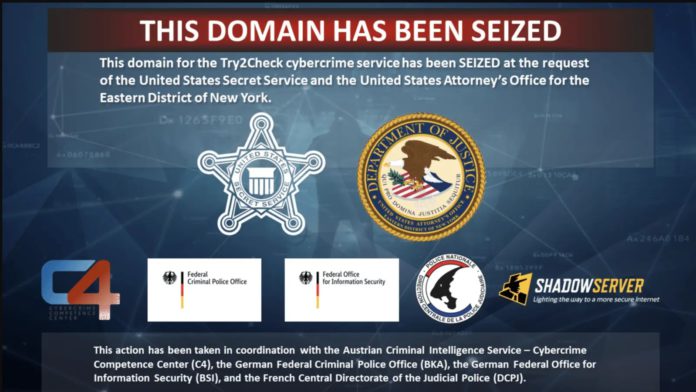 As per reports, the U.S government authorities have dismantled yet another large network of cybercriminals.
Denis Gennadievich Kulkov, the prime owner of the illegal network, was charged with access fraud, computer intrusion, and money laundering through his "Try2Check" platform.
Try2Check was a platform used by cybercriminals for validating stolen credit cards and determining how much percentage of the stolen cards were valid for sale on the Black Market. Try2Check was reported to have validated and processed millions of cards yearly.
Kulkov launched Try2Check in 2005 as an illegal credit card trading platform.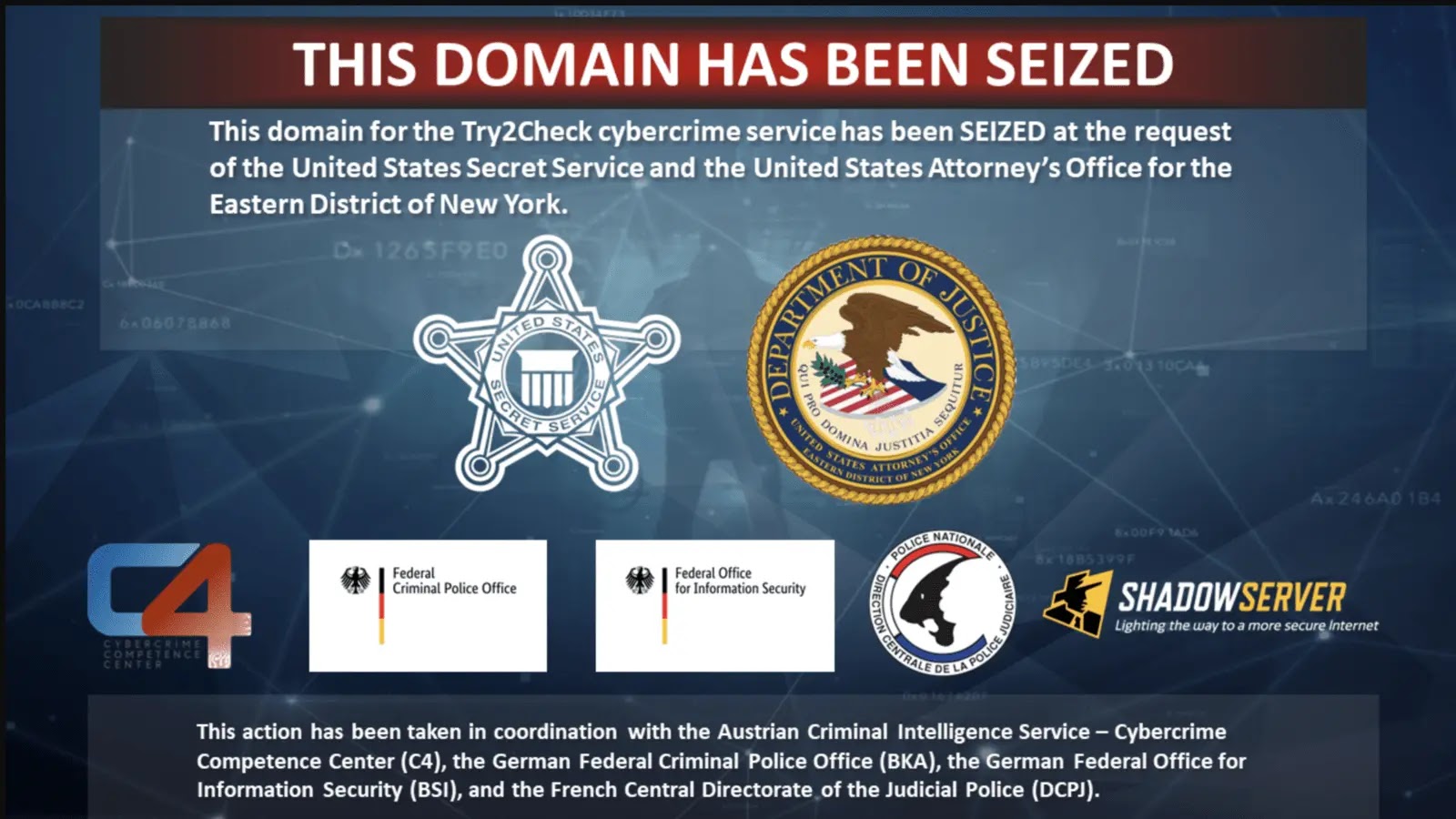 Threat actors who steal large batches of credit cards by hacking into credit card readers at stores or exfiltrate information in a data breach run every card through this platform to verify their active state.
Try2Check has been using a major U.S.-based payment processing company to validate the stolen cards belonging to many victims. 
To shut down Try2Check, Germany and Austria joined hands with the U.S. authorities.
As stated by the authorities, Try2Check has performed over 16 million checks within nine months of 2018 and 17 million checks within 13 months from September 2021.
This has generated around $18 million in bitcoin and unverified amounts through other payment systems, which Kulkov used to buy a Ferrari and other luxury items in Russia.
However, Try2Check's website has been taken Offline by the authorities, and a $10 million reward has been issued for providing any lead on Kulkov's capture.
If caught and convicted, Kulkov will be given 20 years of imprisonment as a verdict in case the allegations are proven.
Breon Peace, the U.S. Attorney for the Eastern District of New York, stated, "Today is a bad day for criminals who relied on the defendant's platform as the gold standard to verify that the credit cards they stole from hard-working individuals living in the Eastern District of New York and across the world had value.
Today's indictment and global takedown of the Try2Check website demonstrates that the Office and our partners will disrupt cybercrime operations no matter where they are based."
The U.S. Dept of Justice has asked people to report to "[email protected]" if they have any information leading to Kulkov, said to reside in Russia.
Struggling to Apply The Security Patch in Your System? – 
Try All-in-One Patch Manager Plus
Source: gbhackers.com