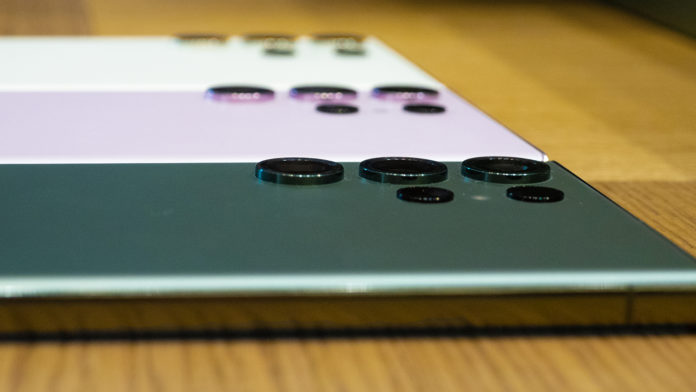 Photos and videos captured by the Samsung Galaxy S23 phones could be significantly better in the future: there are rumors of a new update arriving in the near future that will boost camera performance and fix a few bugs.
This comes from well-respected tipster Ice Universe (opens in new tab) (via PhoneArena (opens in new tab)), who says that the "camera optimization" update will be a "big" one. The same source has previously highlighted perceived problems in HDR performance on the Galaxy S23.
In the interests of balance, we should point out that we were pretty pleased with the S23 cameras – the Galaxy S23 scored 4/5 for its cameras in our review, while the Galaxy S23 Ultra recorded an even better 4.5/5 in our testing.
Can Samsung fix it?
As our reviews show, these are clearly phones with great cameras, although a variety of issues have been reported on Reddit (opens in new tab). It's difficult to establish how widespread these problems are, though they certainly seem to be affecting some users.
For the time being it's not clear exactly what improvements and fixes the rumored update is going to bring, but if you've been noticing subpar results from your own Galaxy S23 handset, the coming software patch might be enough to fix them.
The Galaxy S23 and the Galaxy S23 Plus are both fitted with a triple-lens 50MP+12MP+10MP rear camera and a 12MP selfie camera on the front. The Galaxy S23 Ultra has the same selfie camera, but features a quad-lens 108MP+12MP+10MP+10MP camera module on the back.
---
Analysis: modern phones are never finished
Whether it's Android 13 or iOS 16, we're now used to annual software updates rolling out for our smartphones – updates that add new features and functionality while smoothing out bugs and glitches, so our handsets get more capable over time.
That's now extended to mobile photography as well, as this new leak shows. Nothing changes in terms of the physical hardware fitted inside the Galaxy S23 or any other smartphone, but tweaks to the underlying code can mean that photos and videos end up looking better than ever before.
It's a sign of the computational photography that smartphones are now capable of: it's not just about the amount of information captured by the camera lenses, it's also about how that information is processed and refined to produce an end result. That processing can be improved with software updates.
If your phone camera isn't giving you photos and videos that you're perfectly happy with, another option is to dive into the many free editing apps that are available on mobile – not least the default Google Photos and Apple Photos options.
Source: www.techradar.com