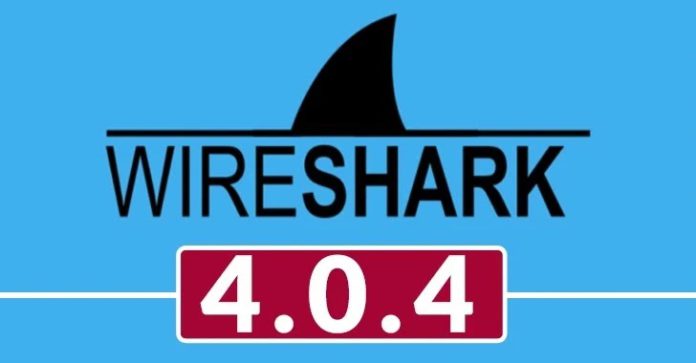 The latest release of Wireshark, version 4.0.4, has been launched by the Wireshark Team. This new version offers a host of improvements and updates that enhance protocol support, including several bug fixes.
It can be used for a wide range of purposes, including the analysis, development, education, and troubleshooting of networks.
This tool has become an essential part of many organizations' daily operations, as it provides valuable assistance in managing their business activities. Its extensive functionality and versatility have made it a popular choice for a wide range of businesses, regardless of their size or industry.
Compatibility
If you are looking for a packet analyzer that is compatible with various operating systems, then Wireshark is the tool for you. It supports a wide range of operating systems, making it accessible to users with different system preferences.
Here below we have mentioned the supported platforms:-
What's New in Wireshark 4.0.4
The following is a list of the major changes that have been made in Wireshark 4.0.4 since the previous version. The Wireshark Team has recently made changes to their packaging policy for Windows users. 
As of version 4.0 and later, official 32-bit Windows packages for Wireshark are no longer available. Instead, users are advised to use the latest 3.6 release if they need to use Wireshark on that platform.
Updated Protocol Support
Here below we have mentioned all the updated protocol support:-
ASTERIX
BGP
DHCP
ERF
F5 Ethernet trailer
GMR-1 RR
Gryphon
GSM SMS
H.261
H.450
ISO 10681
ISO 15765
MIPv6
NAS-5gs
NR RRC
NS Trace
OptoMMP
PDCP-LTE
PDCP-NR
QSIG
ROHC
RSVP
RTCP
SCTP
SIP
TCP
TECMP
TWAMP
UDS
UMTS RLC
Bug Fixes in Wireshark 4.0.4
The latest version of this software includes a number of new fixes that address vulnerabilities and bugs discovered in earlier versions. 
These fixes were developed in response to user feedback and ongoing testing to ensure that the software is as reliable and secure as possible. 
By addressing these issues, the new version of the software delivers enhanced stability and improved security, providing a better user experience overall.
Here below we have mentioned all the bug fixes:-
wnpa-sec-2023-08 ISO 15765 and ISO 10681 dissector crash.
UTF-8 characters end up escaped in PSML output.
Export filtered displayed packets won't save IP fragments of SCTP fragments needed to reassemble a displayed frame.
DICOM dissection in reassembled PDV goes wrong.
"Export Objects – IMF" produces incorrect file, TCP reassembly fails with retransmissions that have additional data.
The intelligent scroll bar or minimap is not predictable on locating and scrolling.
If you mark (or unmark) the currently-selected frame, the packet details still say it's not marked (or it is marked).
An out-of-order packet incorrectly detected as retransmission breaks desegmentation of TCP stream.
Sorting Packet Loss Column is not sorting correct.
Some HTTPS packets cannot be decrypted.
SIP TCP decoding regression from Wireshark 1.99.0 to 3.6.8.
Frame comments not preserved when using filter to write new pcap from tshark.
ChmodBPF not working on macOS Ventura 13.1.
Wireshark GUI and window manager stuck after setting display filter.
Dissector bug, protocol H.261.
File extension heuristics are case-sensitive.
Symbolic links to packages in macOS dmg can't be double-clicked to install on macOS 13.2.
Potential memory leak in tshark.c.
Fuzz job crash output: fuzz-2023-02-05-7303.pcap.
f5fileinfo: Hardware platforms missing descriptions.
The lines in the intelligent scrollbar are off by one.
Wireshark crashes on invalid UDS packet in Lua context.
TECMP dissector shows the wrong Voltage in Vendor Data.
UDS: Names of RDTCI subfunctions 0x0b …​ 0x0e are not correct.
To ensure optimal performance and security, it is strongly recommended that all users of this software upgrade to the latest version, which is now available as version 4.0.4. This version includes critical updates that address various issues and vulnerabilities discovered in earlier versions.
However, to get started with the latest version of this application, you can download it by clicking on this link.
Network Security Checklist – Download Free E-Book
Source: gbhackers.com