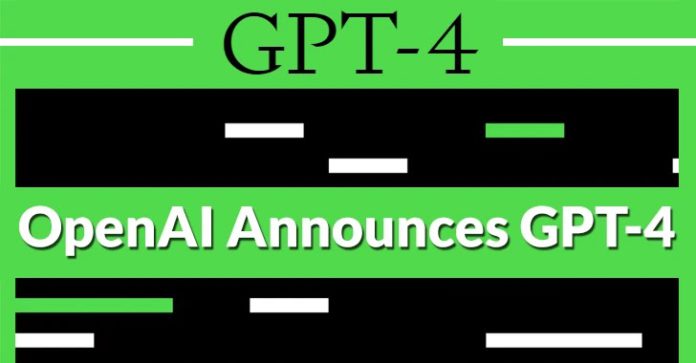 A powerful new AI model called GPT-4 has been released recently by OpenAI, which is capable of comprehending images and texts. The company describes this as the next-stage milestone in its effort to scale up deep learning.
In November 2022, ChatGPT was launched and has since been used by millions of people worldwide. The all-new GPT-4 is now available through ChatGPT Plus, while it is the paid GPT subscription option of OpenAI available for $20 per month.
However, currently, there is a cap on the usage amount, and to access the API, the developers need to be registered on a waitlist.
The GPT-4 can also perform a number of tasks at once, with a maximum word count of 25,000. That is eight times more than the ChatGPT can.
Pricing & Implementation
Here below, we have mentioned the pricing tags:-
For 1,000 "prompt" tokens (Raw text), which is about 750 words will cost $0.03.
For 1,000 "completion" tokens (Raw text), which is about 750 words will cost $0.06.
A prompt token is part of a word that has been fed into GPT-4 in order for it to function. While the content that is generated by the GPT-4 is referred to as completion tokens.
In addition, Microsoft recently announced that it is using the GPT-4 version for its Bing Chat chatbot. Since the investment from Microsoft into OpenAI has amounted to $10 billion.
Stripe is another early adopter of GPT-4, which uses it to scan business websites. By doing so, it provides a summary of the results to customer service staff as part of the scanning process.
A new subscription tier for language learning has been developed by Duolingo based on the GPT-4. In order to provide financial analysts with access to information retrieved from company documents, Morgan Stanley is creating a GPT-4-powered system.
It appears that Khan Academy is also working towards automating some sort of tutoring process using GPT-4 that can help students.
A simulated bar exam was given to GPT-4, and it performed particularly well in it, as it managed to achieve scoring around the top 10% of test takers. Interestingly, GPT-3.5, on the other hand, scored in the bottom 10% of the group.  
GPT-4 Action
The GPT-4 algorithm is a form of generative artificial intelligence, similar to the ChatGPT algorithm. With the help of algorithms and predictive text, the generating AI constructs the content based on the prompts that are presented by the user. 
As you can see in the image below, GPT-4 generates recipes based on images that have been uploaded.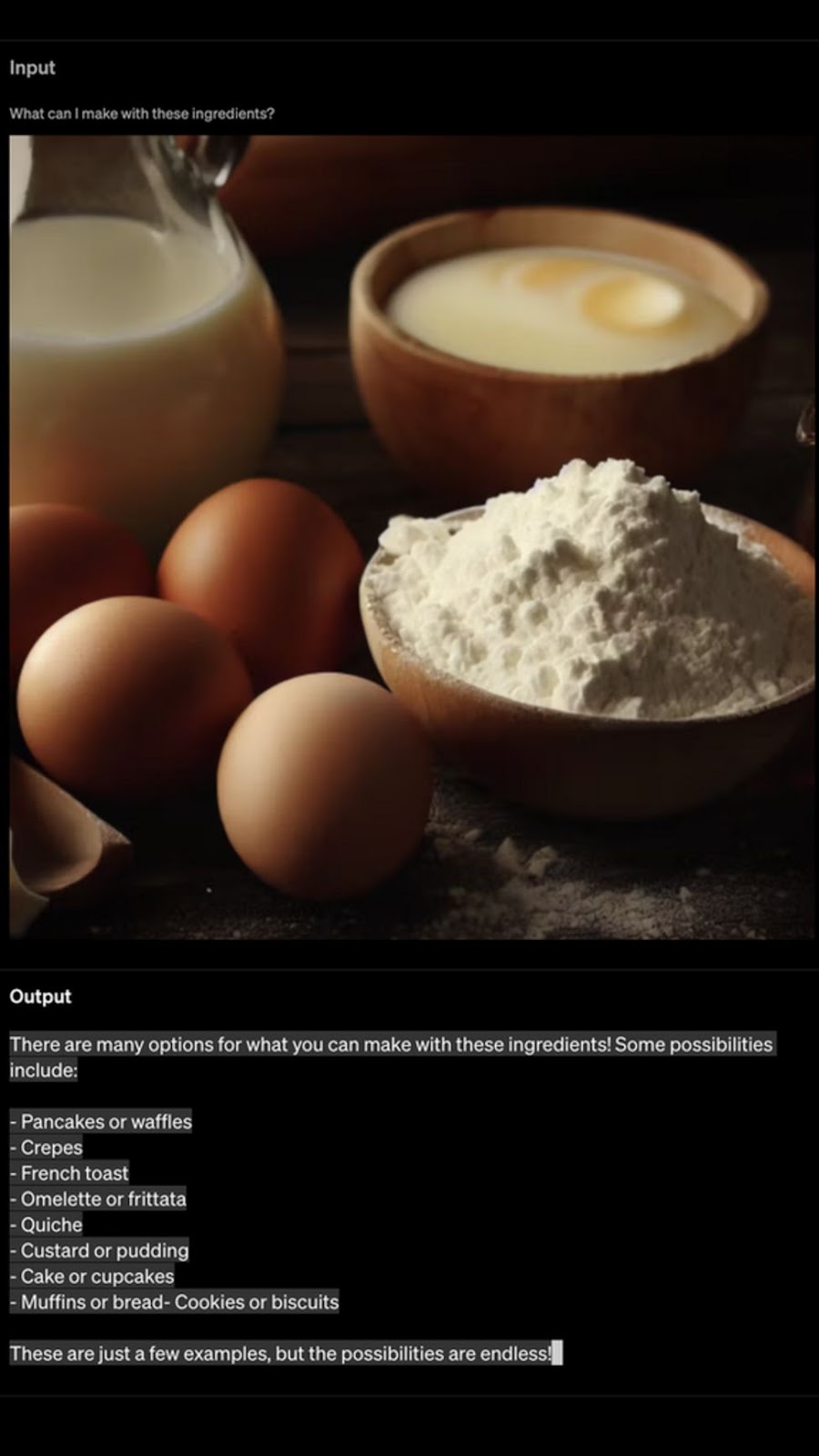 The reasoning skills of GPT-4 are more advanced than those of ChatGPT. In order to find available meeting times, the model can, for instance, search for three schedules with three available times.
In short, the GPT-4 is much smarter and more capable as compared to the GPT-3.5. GPT-4 is capable of receiving and processing textual and visual information, one of its most impressive features.
At the moment, it is not yet possible for OpenAI customers to utilize the image understanding capability of GPT-4. However, currently, OpenAI is testing this technology with only one partner, Be My Eyes.
OpenAI has warned that, just like its predecessors, the GPT-4 is still not entirely reliable. This model needs to be further improved by the entire community by building on top of the model, exploring it, and contributing to it through collective efforts. 
There is still a lot of work to be done, and the company affirmed that they are looking forward to working together to improve it.
Network Security Checklist – Download Free E-Book
Related Read
Source: gbhackers.com