Meta is introducing a new "Chat Lock" feature for WhatsApp to assist customers in securing their conversations.
"We're excited to bring to you a new feature we're calling Chat Lock, which lets you protect your most intimate conversations behind one more layer of security," WhatsApp stated in a blog post.
Over two billion people around the world now use the WhatsApp video calling and instant messaging network, according to Meta.
Increasing the Privacy of Your Most Private Conversation
When someone writes you when a chat is locked, the sender's name and the message's content will also be concealed. The new functionality lets you password-protect your most private conversations and keep them in a separate folder.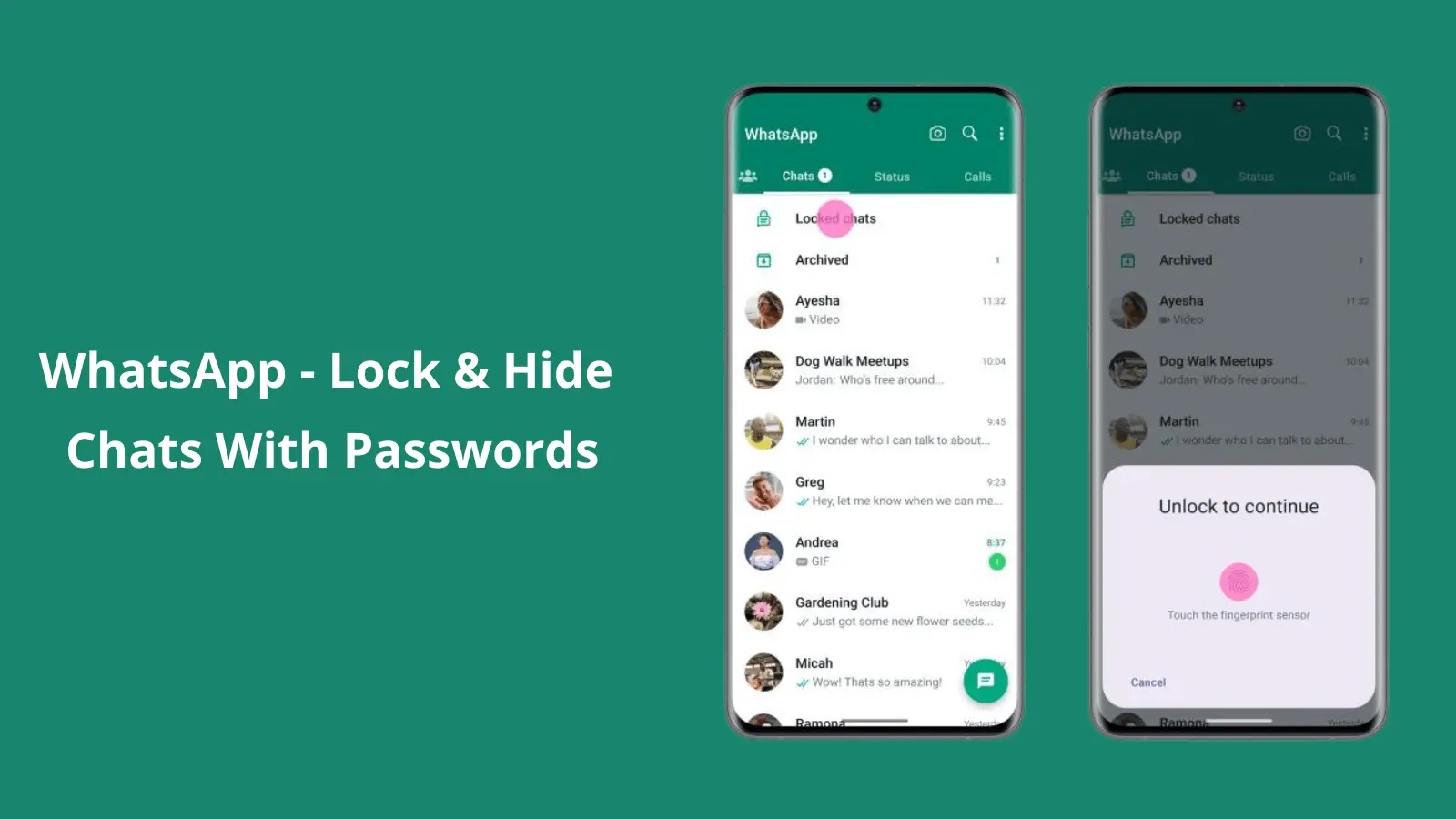 "Locking a chat takes that thread out of your inbox and puts it behind its own folder that can only be accessed with your device's password or biometric, like a fingerprint. It also automatically hides the contents of that chat in notifications, too", the company said.
Features to note:
Password-protect your most private conversations.
Automatically hides contents in notifications.
Store them in separate folders.
By tapping the name of a one-on-one or group conversation and selecting the lock option, you can lock it. Pull down your inbox gently and input your password or biometric to reveal these chats.
"We believe this feature will be great for people who share their phones from time to time with a family member or in moments where someone else is holding your phone at the exact moment an extra-special chat arrives," the company added.
The Meta-owned firm wants to expand Chat Lock's capabilities, including locks for companion devices and the ability to create a customized password for your chats, allowing you to use a password distinct from the one you use for your phone.
Although WhatsApp provides end-to-end encryption, it is ineffective when someone has unlocked your phone and can read your messages. In these cases, the new functionality adds an extra degree of security.
The new feature arrived just a few weeks after WhatsApp made a few changes to its platform regarding polls and sharing.
As part of these upgrades, you can now build single-vote polls, which means you can run a poll where users can only vote once. You can directly forward media with captions when sharing.
Struggling to Apply The Security Patch in Your System? – 
Try All-in-One Patch Manager Plus
Source: gbhackers.com