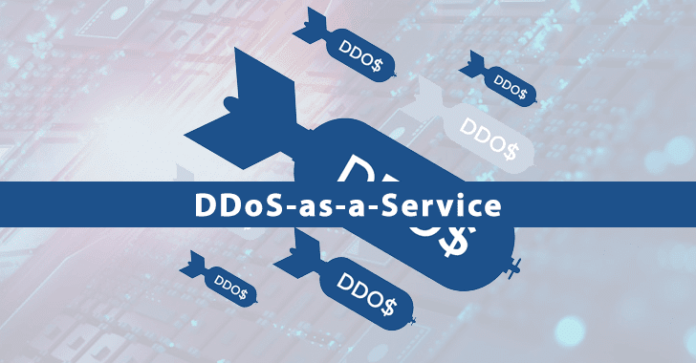 Passion Group, a Killnet, and Anonymous Russia affiliate, recently started providing DDoS-as-a-Service to pro-Russian hackers. 
During the attacks on January 27, the Passion Botnet was used to target medical institutions in the United States, Portugal, Spain, Germany, Poland, Finland, Norway, the Netherlands, and the United Kingdom as retaliation for sending tanks to support Ukraine.
These botnets are typically created by infiltrating vulnerable IoT devices, including routers and IP cameras, and grouping them into a large swarm that sends malicious requests to a specific target.
The Passion platform was identified by Radware, and despite the fact that its origins are unknown; the operation has clear ties to Russian hacking groups.
Through its Telegram channels, some of which date back to March 2022, Passion has a significant online presence. Passion has received support from other hacktivist organizations like Anonymous Russia, MIRAI, Venom, and Killnet.
Passion DDoS Platform
Reports stated that at the beginning of January 2023, the operators of the Passion DDoS platform began to advertise their service by defacing the websites of many South African and Japanese organizations.
"Hacktivists and defacement attacks can pose a serious risk to targeted organizations. They can significantly harm an organization's reputation, causing a loss of trust and credibility with customers and stakeholders", Radware researchers.
Customers that subscribe to the service can choose the preferred attack vectors, duration, and intensity. Passion gives users the choice of ten attack vectors, enabling subscribers to customize their attack as necessary and even combine vectors to go beyond the target's mitigations.
"DDoS services are generally sold as a subscription-based model, allowing customers to choose their attack vectors, duration, and intensity", researchers
The supported attack methods include:
HTTP Raw
Crypto
UAM Browser
HTTPS Mix
Browser
Bypass
DNS l4
Mixamp l4
OVH-TCP l4
TCP-Kill l4
Threat actors must pay $30 for a seven-day subscription, $120 for a month, and $1,440 for a full year to use the service. The following payment options are accepted: Tether, QIWI, and Bitcoin.
Dstat[.]cc is a web service that provides botnet owners to assess the capacity and capabilities of their DDoS attack services. Bot herders use DStat sites to gauge and demonstrate the strength of their botnet, booter, or script against various unprotected and protected targets
Bot herders can conduct both Layer 4 and Layer 7 attacks against targets in different countries and measure their performance against mitigation providers like CloudFlare, Google Shield, and protection services from Amazon, Digital Ocean, Microsoft, OVH, and Vultr.
According to the reports, healthcare is not the only sector under threat. In October of last year, websites of airports in the US were targeted by Killnet and its affiliates, and throughout 2022, other government websites in the west were also targeted. Attacks on Japanese public services and government websites were blamed on Killnet in September 2022. 
Any essential public service or infrastructures in the US and Europe, as well as any nation, who publicly backs Ukraine and speaks out against Russia, are all potential targets.
Network Security Checklist – Download Free E-Book
Source: gbhackers.com